Amazon Smart Plug review: Turns your dumb device smarter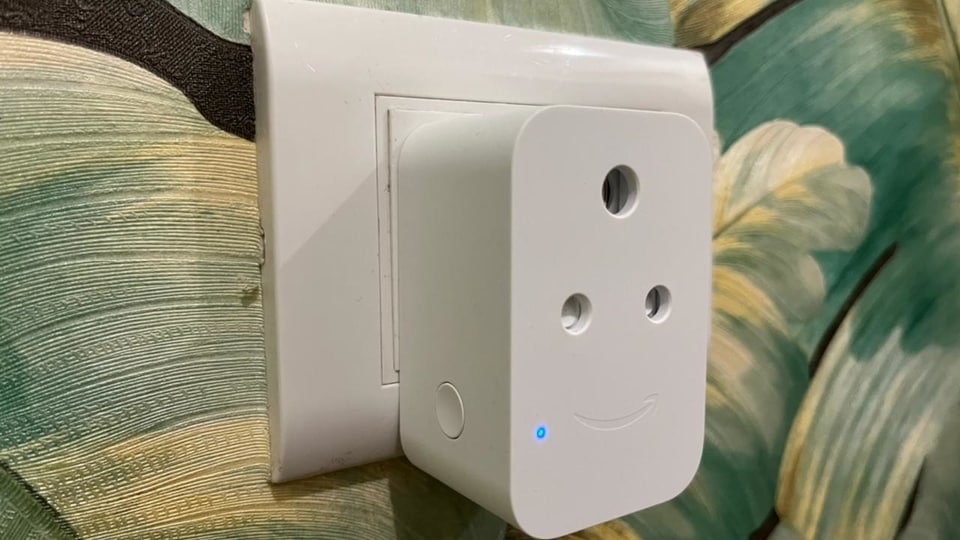 At a price point of ₹1,999, the Amazon Smart Plug offers an easy alternative for users to upgrade their old and outdated devices to smarter ones.
Pros
Easy to use
Works with Alexa app
Minimalistic design
Specifications
Smart features

Amazon Alexa support

Connectivity

WiFI 2.4GHz

OS

iOS, Android, Fire OS
"Open Sesame...Close Sesame." Home Alone 4 first showed us how an automated home would look like. Years later, Amazon and its army of Echo smart speakers and supported devices such as air conditioners, TVs, smart lights, fans, air purifiers, and even microwave ovens, turned that imagination into reality. But it's not possible to throw away all the old and dumb devices and replace them with their new and smarter counterparts. So, for all the big and clunky appliances that don't need to be replaced just yet, and smaller devices that are yet to get their smart upgrade, Amazon launched the Amazon Smart Plug.
How it works is really simple. It runs your dumb old devices (or appliances) smarter by connecting it with Alexa. It's a 6A plug that can receive commands from a nearby connected Echo smart speaker. Unlike the Amazon Echo Flex that was launched in India a few years back, the Amazon Smart Plug doesn't have a speaker. Nor does it come with Alexa built-in. Instead, it connects to an Echo smart speaker, which can then be used to control the plugged-in home appliance or device.
At a price point of ₹1,999, the Amazon Smart Plug offers a lucrative proposition for turning aging devices and home appliances smarter. The real question here is, is it really effective?
Design
Like all of Amazon's products, the Amazon Smart Plug features a minimalist design that looks great and blends in its environment seamlessly. It has a 6A plug in the front, which sits right on top of the Amazon logo. Towards the left side of the logo, there is a tiny LED light that blinks orange when the Amazon Smart Plug is trying to connect to your home Wi-Fi system and classic Amazon Green-Blue when the smart plug is in use. Towards the left, there is a small round button that looks like it is embedded in the plug. This plug can be used to turn the Amazon Smart Plug on or off manually when you are too lazy to speak or you don't want to disturb people in the room.
The Amazon Smart Plug, just like Echo Flex, comes only in a White colour variant and blends in any space you keep it in.
Performance
Talking about performance, the Amazon Smart Plug is easy to use and it does its job well without a single hiccup every time. It gets paired in the Alexa app within seconds from where it can be assigned to a space, say your master bedroom or your sitting room, which can act as a nodal point for all your communication with the plugged-in device.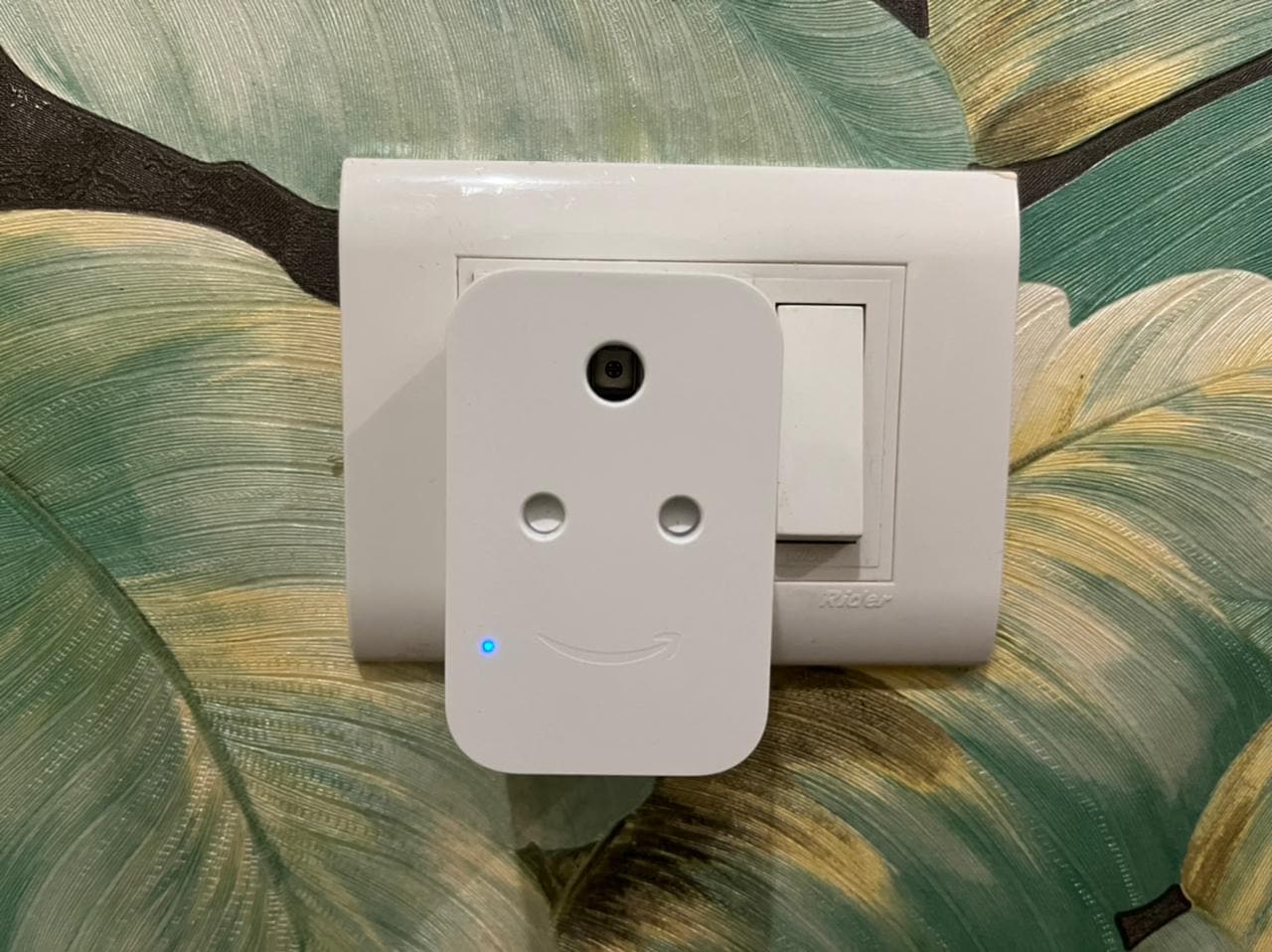 There are two ways you can use it. One is using voice commands to an Echo smart speaker. For instance, you have connected a table lamp in your sitting room with the Amazon Smart Plug. So, you can say, 'Alexa, turn on the sitting room lamp' and the Echo smart speaker or Echo Show smart display will command the Amazon Smart Plug to turn the power on. Alternatively, you can control the Amazon Smart Plug using native controls within the Alexa app.
I used the Amazon Smart Plug with a table lamp in my sitting room and in my dining area where I forget my phone after putting it up for charging more often than I would like to. I used the slew of Echo speakers in my house and even the Alexa app to control this smart plug, and it worked without a hiccup every time.
Conclusion
Now, the most important question: Should you buy the Amazon Smart Plug or not?
Well, the answer to this question is quite simple. At a price point of ₹1,999, the Amazon Smart Plug offers an easy alternative for users to upgrade their old and outdated devices to smarter ones. This proposition is much better than the alternative of buying new smarter devices, which may not be possible in many cases.
Now, two grand might seem slightly more for a smart plug that comes sans a microphone like Echo Flex, but both these devices have their jobs cut out for them. While for the Amazon Echo Flex, it is expanding the reach of Alexa to the previously unreachable corners of the house, for the Amazon Smart Plug, it is giving a smarter upgrade to existing home appliances and devices. And so, ₹2K seems to be a smaller price to pay for much smarter benefits.