Xiaomi Mi TV Stick review: A cheaper way to turn your dumb TV smart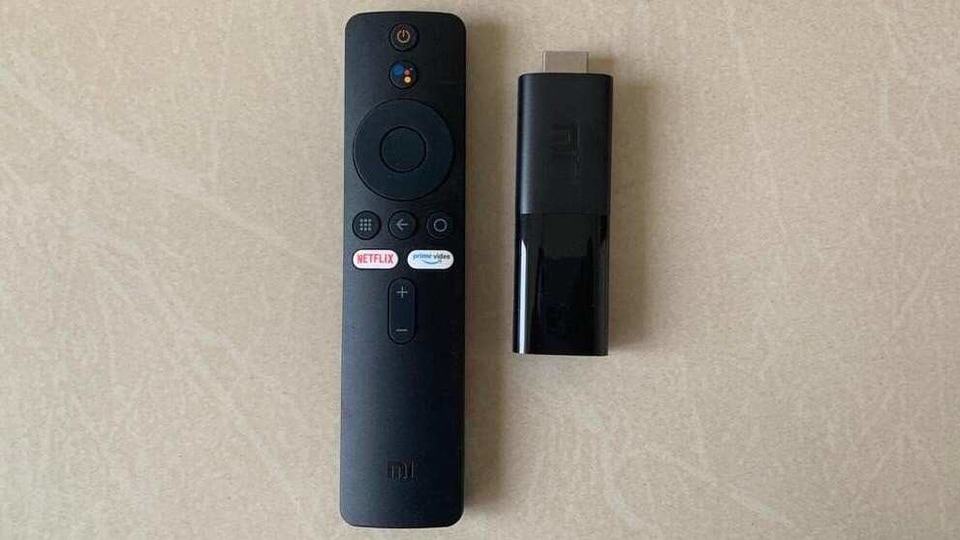 The Mi TV Stick is one of the best streaming devices that can turn your old and boring TV into a smart one.
Brand: Xiaomi
Product: Mi TV Stick
Key specs: Google Assistant support, Netflix & Amazon Prime buttons, full HD resolution, built-in Chromecast,
Price: ₹2,799
Rating: 4.5/5
There are a number of streaming devices available in India right now. There is the Nokia Media Streamer, the Airtel Xstream box and Amazon's Fire TV Stick 4K among others. Xiaomi competes with these devices with its own Mi Box 4K that costs ₹3,499 in the country. But the thing with these streaming devices is they need TVs that support 4K resolution. Now, Xiaomi is doing something smarter. It is targeting Android TVs that don't support 4K resolution with its Mi TV Stick.
The Mi TV Stick costs just ₹2,799 and it directly competes with the Amazon Fire TV Stick Lite, which costs ₹2,999. This makes the Mi TV Stick the cheapest streaming device available in the country right now.
While it may go easy on the pocket, it does not compromise on what it has to offer to its users, not radically at least. It comes with scores of apps, built-in Chromecast, an easy-to-use Android interface, and a voice-controlled remote that gives easy access to some of the most popular streaming platforms. All of these make the Mi TV Stick a winner, at least on paper.
But the question remains: Is the Mi TV Stick any good? Is it worth that money?
Design
First things first: the design. Well, the Mi TV Stick features a fairly simple design, nothing out of the ordinary. There is a streaming stick that measures 92.4x30.2x15.2mm and weighs 26.8 grams. It connects to your TV's HDMI port. It has a micro USB port that connects it to the charger. Now, a micro USB port is a little old fashioned inclusion but these are the kind of compromises that you make when you offer a device at such a competitive price.
Besides the streaming stick, the setup has a charger and a remote. Now, the remote too features a simple design. There is a power button on top that sits right on top of the Google Assistant button. Below the Google Assistant button, there is a round dial sort of a structure that enables you to control the programming and go back and forth in the platform. Under it, you get a bunch of buttons that let you control the volume and go back to the previous page and directly to the home. You also get two buttons -- Netflix and Prime Video -- that you skip all the fuss and launch the two apps directly without taking the long route.
At the back, you get a battery slot where you can insert three AAA size batteries that will keep the remote up and running. Overall the look and feel of the Mi TV Stick is simple and it gives a clear message - it ain't for the advanced users who want fancy stuff.
This, in my opinion, isn't necessarily a bad thing. Xiaomi knows its user base and it has kept everything simple in order to make sense to the people who are either new to the entire concept of using streaming devices or don't have TVs to support the higher and probably a bit fancier streaming devices.
Performance
Before we get into how the Mi TV Stick performs, let's quickly talk about the specs. The Mi TV Stick is powered by a quad-core processor that is coupled with 1GB of RAM and 8GB of storage space. It runs on Android TV 9 and it supports Bluetooth 4.2 and Wi-Fi 802.11 for connectivity. It offers a full HD resolution of 1920x1080 pixels.
Now, these details might seem lacklustre to you but don't let that form an opinion about its overall performance. The Mi TV Stick does a fairly good job as far as its most important task is concerned, that is, streaming videos. I streamed some of my favourite shows such as The Marvelous Mrs Maisel (can we please appreciate the brilliance of this series) on Prime Video, Designated Survivor and The Crown on Netflix and tons of videos on YouTube and never even once did I saw the streaming quality of this device drop. I was able to watch all my videos without a hitch all the time.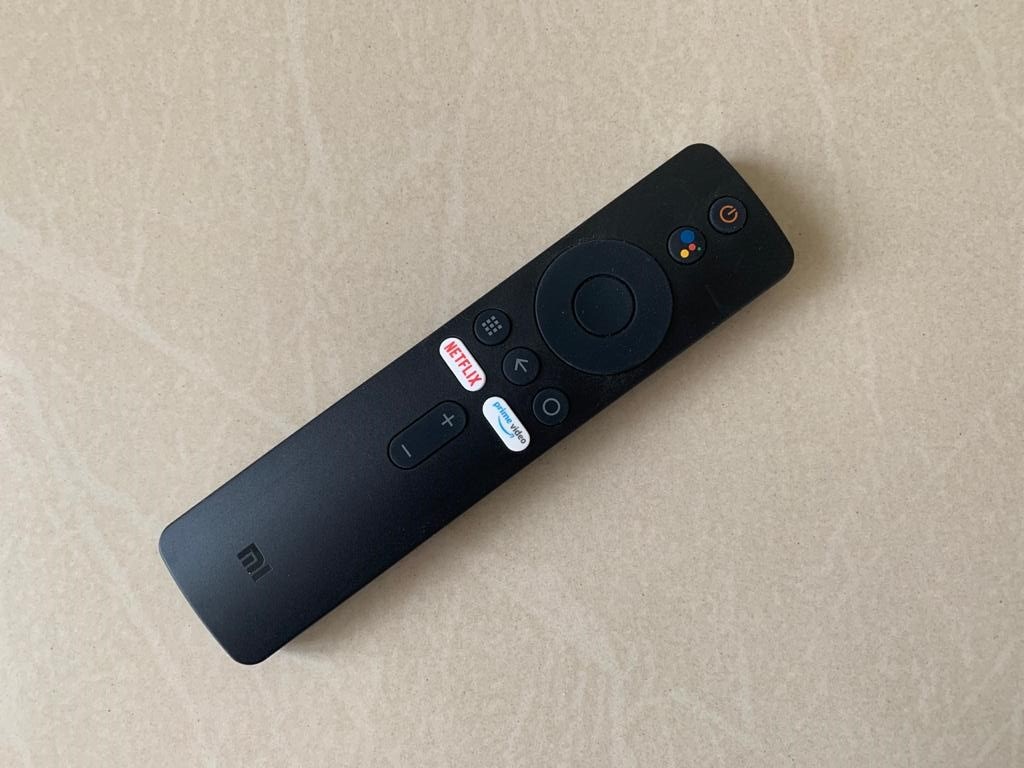 Sure, there is no support for 4K videos in the Mi TV Stick but all throughout the time I streamed videos on the Mi TV Stick, it didn't seem like a bummer. Simply said, nothing seemed out of place.
But all isn't La La Land in case of this streaming device. I did face some issues while setting the whole thing up. In fact, it took me a while to get things up and running. Whether it's the Mi TV Stick or my dumb TV, I do not know. In addition to that, I also found this streaming device to respond in a bit sluggish way now and then. But it's like I said before, these are the small compromises we have to make to get a device at such an affordable price point.
Streaming quality aside, I found the overall user interface of the Mi TV Stick clean. If you have used the Amazon Fire TV Stick before, you would know that the entire emphasis lies on the programming, that is the shows and the movies. In case of the Mi TV Stick, as is the case with Android devices, this focus lies on the app. Its home page accentuates these apps well and hence makes it easier to find what you are looking for.
Lastly, the remote. Well, the remote of the Mi TV Stick is fairly simple to use, as is the case with other streaming devices. It responds fairly accurately to all your whims and wishes most of the time barring a little hitch here and there.
Conclusion
Now, the most important question: Should you buy the Mi TV Stick or not? Let's go with an easy 'yes'.
The Mi TV Stick is one of the most competitively-priced devices available in the market right now. While it does cost a bit less than the other streaming devices, it doesn't impact the device's overall performance. It holds its streaming quality steadily, it's easy to use and it offers almost everything that its 4K alternative, that is the Mi Box 4K, offers.
Sure, it does not offer 4K video quality and it may not always be fast and furious-level fast all the time, but it gets the job done mostly without a hitch. In my opinion, the Mi TV Stick is one of the best streaming devices that can turn your old and boring TV into a smart one.