India's PC market continues to grow, records 3.1 million shipments in Q1 2021: IDC
Apple recorded its biggest quarter for PC shipments in India and tied for the fifth position with Asus, according to the latest IDC report.
Updated on 13 May 2021, 01:36 PM IST
in laptops pc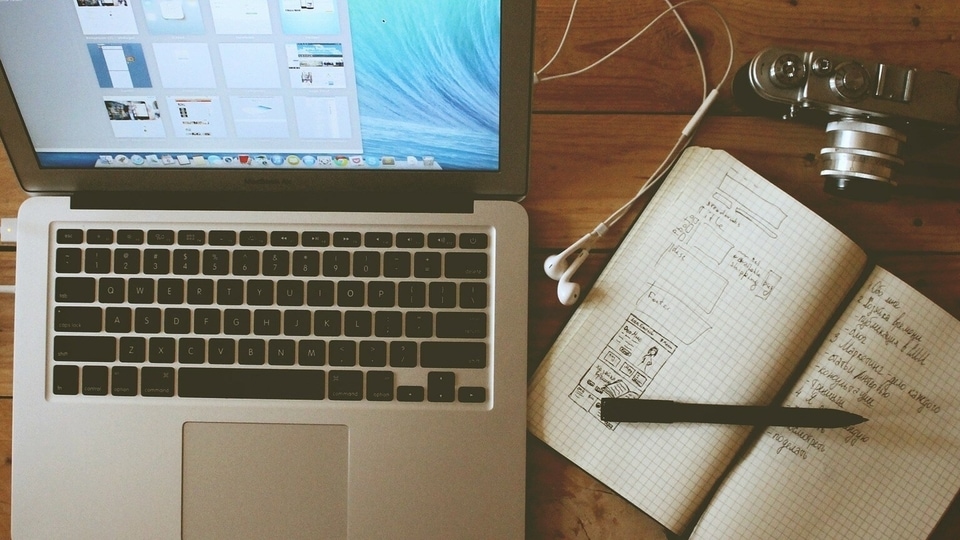 India's traditional PC market continued to post strong growth in the first quarter of 2021 with shipments hitting a 73.1% surge year-over-year, according to IDC's latest Worldwide Quarterly Personal Computing Device Tracker.
According to the report, a total of 3.1 million PCs (inclusive of desktops, notebooks, and workstations) were shipped in the quarter. It was also the highest ever first-quarter shipments in India. The IDC report points out notebooks continued to remain the main driving category with over three-fourths share of the PC segment. Notebooks saw a whopping 116.7% YoY growth in Q1 2021. The report pointed out that the desktop category has remained steady and showed some signs of recovery.
Apart from the consumer market, PCs saw high demand from enterprises and SMBs. The report notes that the demand continued to outstrip the supply, which has remained inconsistent over the past few quarters.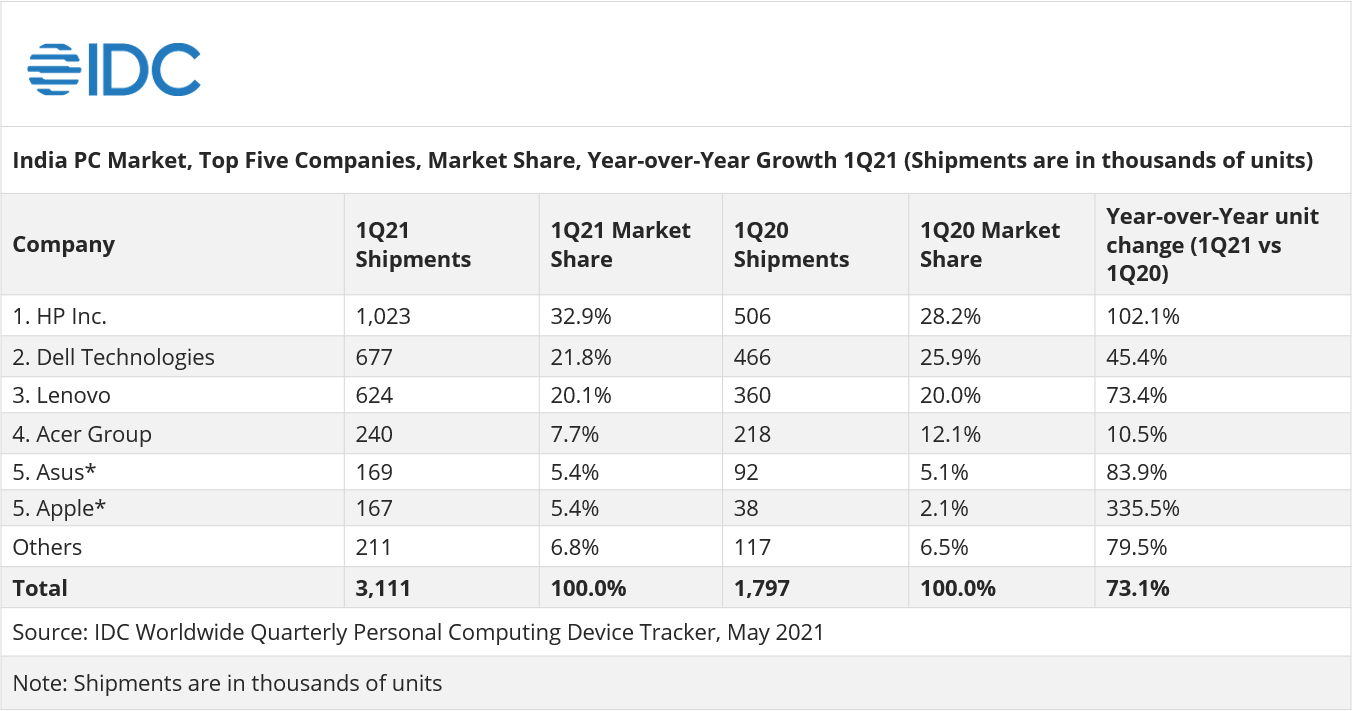 He added, "The demand for virtual learning is still strong, alongside a stronger demand for affordable PCs. This is evident from the recovery of desktops in the consumer segment, which grew 49.5% YoY in 1Q21, despite the growing trend of notebooks replacing desktops."
Brand wise, HP dethroned Dell for the top PC brand in the country. HP's shipments grew 102.1% YoY in 1Q21. Dell slipped to the second position with a 21.8% share with 45.4% YoY growth in 1Q21. Lenovo maintained the third position and recorded 73.4% YoY growth in 1Q21.
Researchers point out the growth may dwindle in the current quarter due to the new wave of Covid-19 pandemic.
Jaipal Singh, Associate Research Manager, Client Devices, IDC India, said, "PC vendors are staring at uncertainty for the next few months, with new lockdowns impacting consumer sales, delaying government projects, and limiting supplies into the country. Additionally, the current COVID situation has also impacted the field teams. While most vendors' immediate concern is re-joining with full strength, they will also use this time to plan their inventory for the coming quarters, as we will see a further surge in the PC demand when the situation improves in the coming months."