Windows 11 release date: When will the public get a chance to download new Microsoft OS?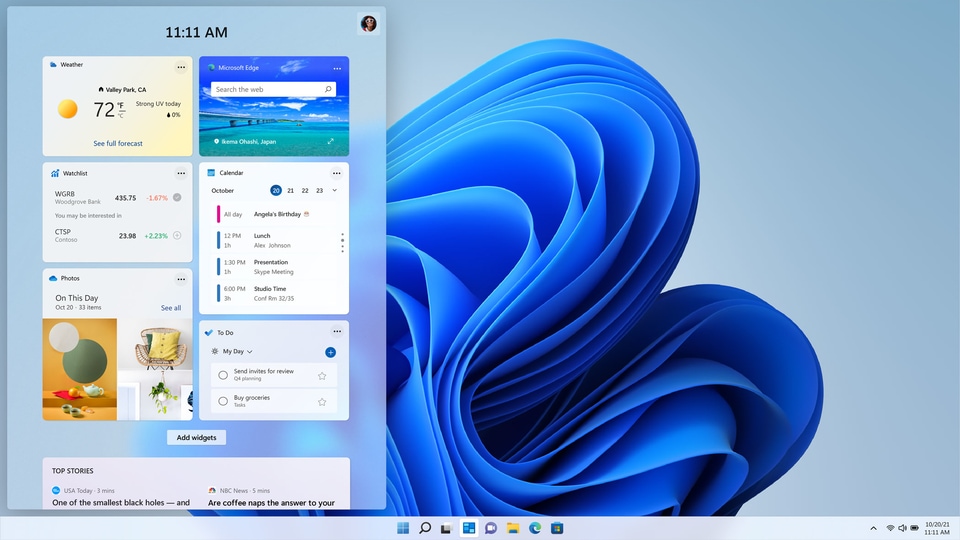 Windows 11 release date: Reports have identified certain dates and a specific month for the likely roll out.
Windows 11 release date: Microsoft has given Windows Insiders a chance to run Windows 11 and find out if there are any glitches in it. It is also a chance for Microsoft to find out if it has made any glaring omissions. If so, the hue and cry over it would make the company roll out a fix, depending on the nature of the outcry. If it is bad enough, changes will be implemented without disturbing the core of Windows 11 as far as possible. However, so far, a number of cosmetic changes have been made to Windows 11, but nothing more.
But, even as daily reports of Windows Insiders 'discoveries' is splashed in glitzy reports, the people who will actually be using the product have been waiting patiently for one big news - the announcement of Windows 11 release date.
Also read: Looking for a smartphone? Check Mobile Finder here.
Sadly, even after the passing of a month since Windows 11 was launched with so much fanfare, there is not even a hint of the release date. Various 'hints' that are no more than guesses have been made. However, officially, Microsoft has made no announcement after initially saying it will happen during 'the fall'. Now, 'the fall' is a huge period of time and can even be interpreted as late 2021. Others have been a bit more adventurous and even picked a month and some have even picked a date. In fact, the rumour mills are saying that Windows 11 release date is sometime in October. The date that is most often quoted is the 20th.
A report by The Verge had looked at the company's official press images that were released after the company unveiled Windows 11 and surmised that these could contain some hints as to the possible release date of Windows 11. One of the images on the Windows 11 taskbar shows that the date set to October 6. Another image shows the date set to October 20. These are conflicting dates but the month is the same and that may well be the month that the company has targetted.
However, this is just what is being reported and it has not been reacted to by Microsoft. This, essentially, leave the general public in more or less the same state of mind - confused.
Till then, of course, Windows Insiders will keep things interesting as they try and push Windows 11 to its limits. The good news is that Windows 11 is now available in beta mode.