iPhone 13 Pro vs iPhone 12 Pro: New iPhone boasts 55% better GPU performance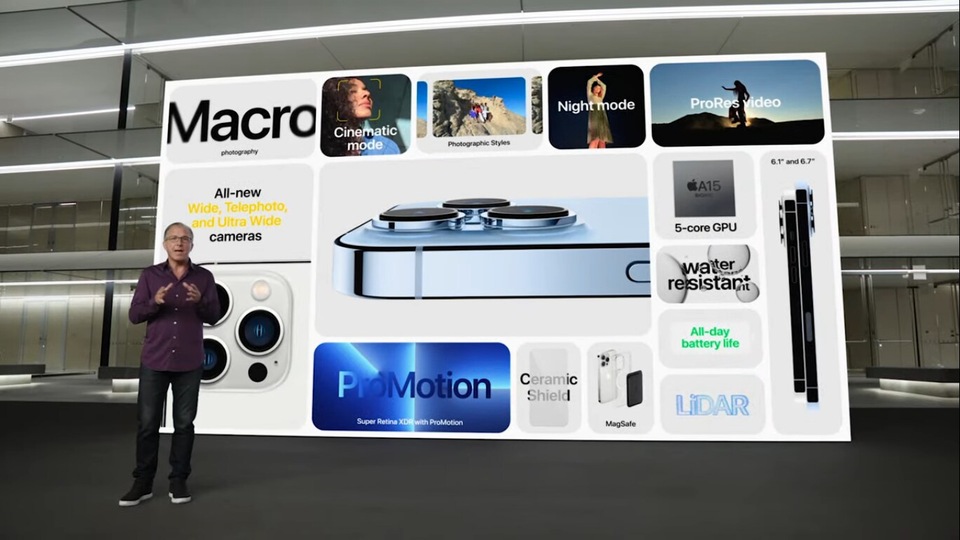 iPhone 13 Pro vs iPhone 12 Pro: The new iPhone 13 Pro appears to have lived up to the claim that the new chipset offers 50% better graphics performance than any other smartphone chip.
iPhone 13 Pro vs iPhone 12 Pro: Apple launched the iPhone 13 series in the form of four powerful new smartphones on Tuesday night, the successors to the company's iPhone 12 lineup from last year. Apple released four iPhone models this year - iPhone 13 mini, iPhone 13, iPhone 13 Pro, and iPhone 13 Pro Max - and they come with significant performance and battery improvements compared to their predecessors. The reason behind the better performance of iPhone 13 vis a vis iPhone 12 is the new A15 chip created by Apple.
This year, Apple did not say much about great improvements made in the CPU department, but the company said that the competition was still catching up. Meanwhile, Apple explained the progress made in the graphics department and added that this year's iPhone 13 and iPhone 13 Pro models would sport different GPU configurations, unlike previous iPhone models. This means that users who buy the iPhone 13 Pro (or iPhone 13 Pro Max) will be able to utilise a five-core GPU, while the iPhone 13 will have a four-core GPU instead.
Also read: Looking for a smartphone? Check Mobile Finder here.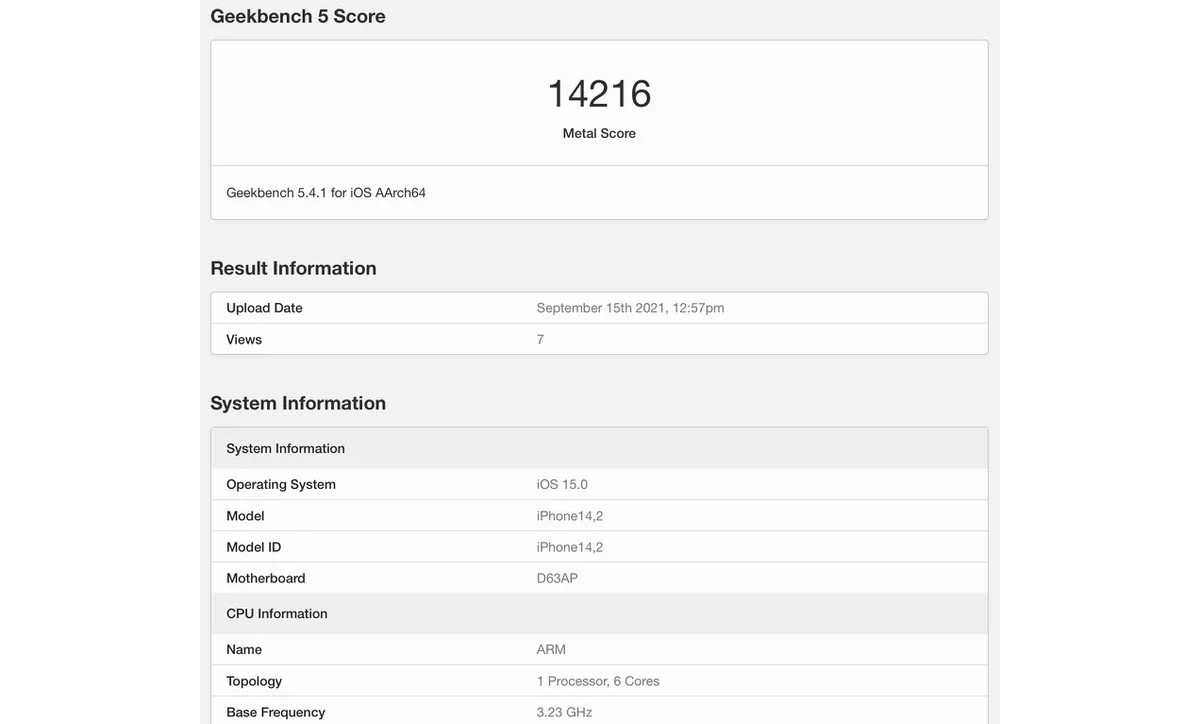 According to a report by GSMArena, it looks like someone with access to an iPhone 13 Pro ran Geekbench on the device, in order to test how capable the GPU was. The result was quite surprising -- while the Metal API test on Geekbench revealed that the iPhone 12 Pro had a score of 9123, the new iPhone 13 Pro model reportedly got a whopping 14,216 according to the report.
While synthetic benchmarks like Geekbench are definitely not an indicator of how a device will perform in the real world, such a high score is definitely a good sign of the performance capability of Apple's new GPU. For the average user, this means that the iPhone 13 Pro offers over 55% better GPU performance compared to its predecessor.
This also means that the iPhone 13 Pro appears to live up to the company's claim that the CPU can provide 50 percent faster graphics performance than any smartphone chip, which also includes its A14 chipset from last year. As Apple's iPhone 13 series smartphones become more widely available by the end of the month, users can also expect to see a wide range of benchmarks giving us a better idea of how the device performs, as well as day to day performance.