Motorola phone bullet-proof? Man shot, but Hulk-linked cell saves him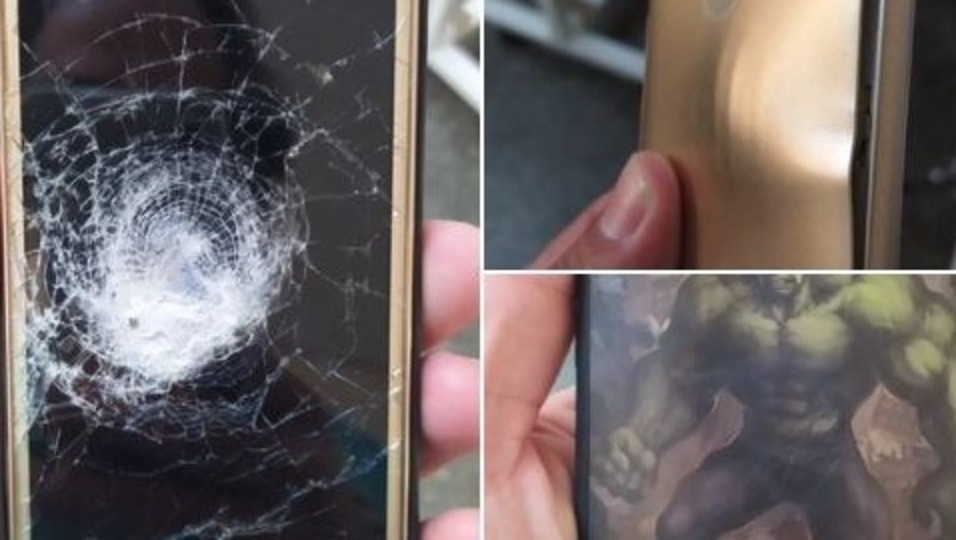 A Motorola phone in a Hulk case saved the life of a man in an armed robbery in Brazil.
Marvel's Hulk, as Avengers fans would know, is a superhero with immense muscular power capable of taking down anything, even a bullet with ease. Now, the Hulk, or a Motorola phone with a Hulk case did the very same for its owner in an armed robbery in Brazil.
Daily Mail reports that a Motorola G5 smartphone encased in a Hulk smartphone case saved the life of a man in an armed robbery in Brazil. The incident took place in the city of Petrolina in the Brazilian state of Pernambuco on October 7 wherein an armed robbery was underway around the afternoon. When the shots were being fired by the suspects and the police, one of the bullets hit the victim. However, a miraculous thing is that instead of hitting the victim, whose name or age haven't been disclosed, in a place where it could do some damage, the bullet grazed the victim's hip before being stopped by his Motorola G5 mobile phone, which was tucked inside a Hulk smartphone cover.
The victim was admitted to the University Hospital wherein the doctors examined him thoroughly only to find out that the bullet had not even penetrated his skin. While the victim was shaken by the incident, he only had pain in his hip area where he had received a small bruise. The good thing is that the victim was discharged from the hospital just a few minutes after being examined at the hospital.
E o paciente que foi admitido na emergência após ter sido baleado num assalto e a bala parou no celular!!!
Detalhe para a capinha do celular. pic.twitter.com/EUoyN0LMoH

— Pedro Carvalho (@Oparbento1) October 7, 2021
As per the publication, the shot that hit the victim was fired when a robbery was being attempted in broad daylight in the municipality of Petrolina. The suspects had already fled the scene when the local police arrived at the scene of the crime. The victim was taken to the nearby hospital by the paramedics.
Later, Dr Pedro Carvalho took to Twitter to share the story of the victim who was saved by his Motorola phone and its Hulk casing. The images shared by Carvalho show that the phone has a shattered screen while the Hulk phone cover looks good. The doctor also wrote a note, which translates to -- "Patient was admitted to the ER after being shot in a robbery, and the bullet ended up in his cell phone…" His tweet has gone viral on Twitter and has received over 6.3K likes.