You can remove GPS location from photos before sharing on the Samsung Galaxy S21 smartphones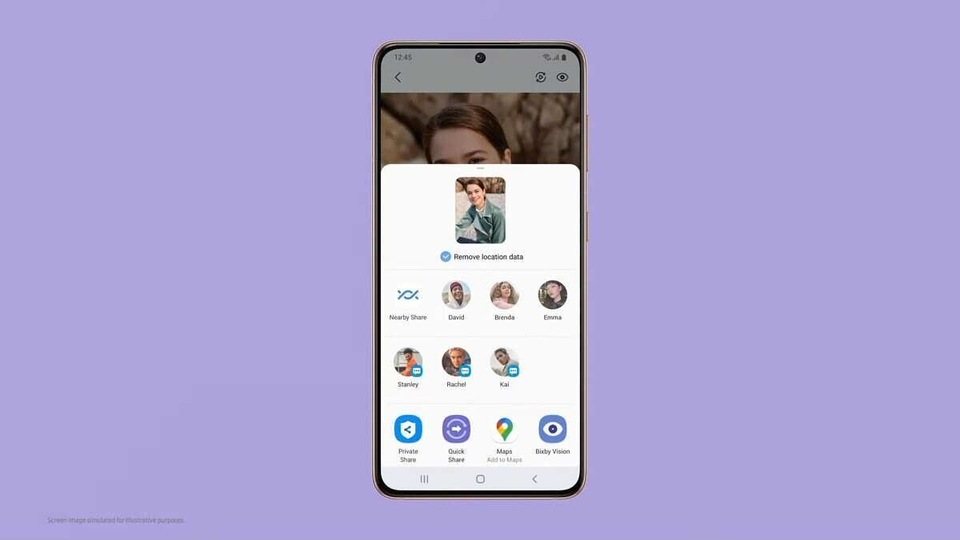 Samsung announced a new feature last night at the Galaxy Unpacked event that lets users remove the GPS location data from a photo before sharing it from the Galaxy S21 series devices.
Samsung unveiled the new Galaxy S21 series and the Galaxy Unpacked event last evening and made several important software announcements as well. Besides the fact that we got introduced to Samsung's flagship device of the year - the Galaxy S21 Ultra, the smartphones in the Galaxy S21 series also come with certain features that are exclusive to them, for now at least. Two of them revolve around privacy and are pretty great features to have on any smartphone.
The first feature is about an option to remove location data from a photo before you share it. All you need to do for this is to pick a photo from your gallery, hit on the share button and then click on "remove location data". This option will show up right below the photo preview in the share sheet.
If you remove location data from a photo, the longitude and latitude data of where exactly it was taken will be removed from it before it is shared. As XDA Developers points out, this data is typically stored in the metadata of the image and can be removed by any app that can edit EXIF fields.
Also Read: Samsung Galaxy S21 series embraces more Google features
There are apps on the Google Play Store that can do this for you and some social media sites do this as well while processing a photo you are about to post, however, Samsung has brought in the option right into the safety of your smartphone - which is a great bonus. In fact, here's hoping Samsung extends this to other devices in its line-up as well.
The second feature is "Private Sharing". Samsung's Private Share feature allows you to share any file, picture, document, video etc and you can also revoke access when you want. You can manually revoke the recipient's access to the file any time you want or you can let it be and it will automatically expire in two days' time. Both the sender and the recipient are informed of all files sent or received.
Also Read: Samsung has quietly killed Samsung Pay's best payment method
This Private Share feature works on any Samsung Galaxy smartphone that's running Android 9 or later and users on devices that aren't a part of the new Galaxy S21 range will have to download the app to use it. It is going to come pre-installed in the S21 series.
Private Share does not protect your files if you do send them. However, since the access to any shared file expires in two days' time automatically unless it's revoked sooner manually, you don't have to worry about anyone going back months and weeks to access files you have shared long ago.