Teacher's Day 2021: When a non-profit and a tech company joined hands to empower students
Apple and Akanksha Foundation have been partners since 2015 and the help the former provides to the cause became all the more invaluable once the pandemic struck.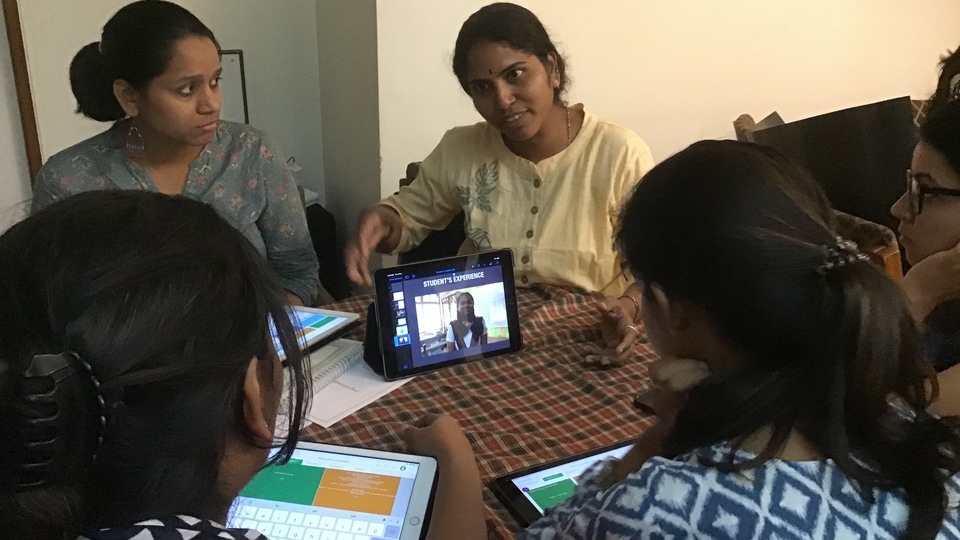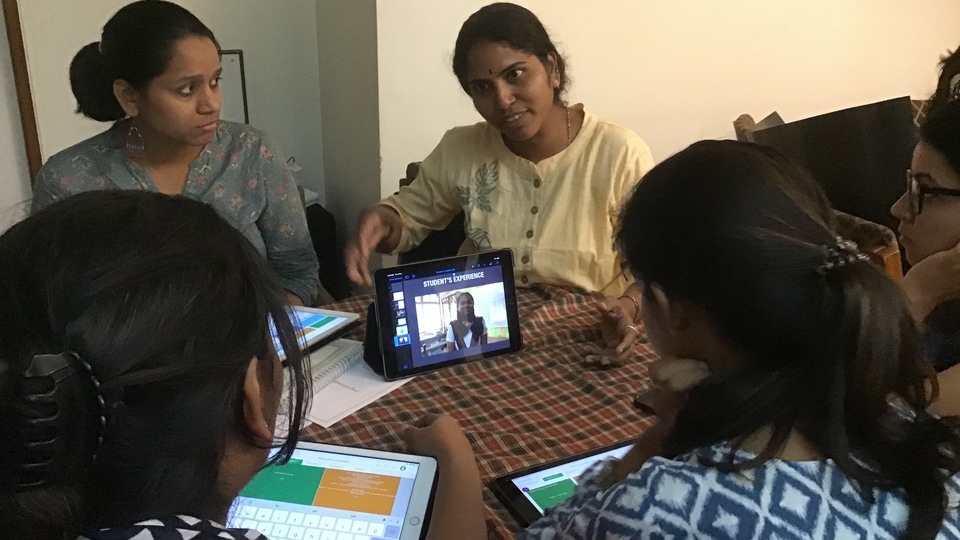 Education is a privilege, unfortunately. And what better day than today, Teacher's Day, to talk about that. While most of us reading this article could afford the luxury of a good school, good teachers, supportive parents, and resources to learn enough to get this far, not everyone gets this lucky. Particularly those from low-income communities. But there are several organisations and people who are working hard to do what they can to help these communities. One such organisation is a non-profit called the Akanksha Foundation. The Akanksha Foundation provides children from low-income communities of Mumbai, Pune, and Nagpur, access to high-quality education. And they have been doing so for the last 30 years.
Also read:
Looking for a smartphone? To check mobile finder click here.
The Akanksha Foundation's network covers over 27 schools that cater to the educational needs of over 10,000 students and 4,000 alumni. This network is supported by a team of 600 educators, and together they aim to support 1 million children over the next five years.
So now you might be wondering why this story is on a tech website? Well, when the pandemic struck last year, Akanksha Foundation, like all other schools and colleges moved to online learning and this is where their partner's support, a company that's been with them since 2015, proved invaluable. Over the pandemic the Akanksha Foundation's teachers created their lessons on iPads while the children learned through their smartphones.
The Akanksha and Apple have partnered since 2015. Apple supports Akanksha Foundation's aim to build 21st century skills in students, its focussed programs, technology and products are all an integral part of the process. Apple helps the foundation with in-person and distance coaching on how to use iPads in class rooms, enhances the curriculum and teaching approaches through the Apple Teacher programming, and of course, the products. Currently, the foundation is using 818 iPads and 52 Apple TVs for their lessons across schools. Apple's Professional Learning Specialists also work with Akanksha at a strategic level to help teachers integrate technology into their classes.
Basically, how Akanksha Foundation works is by "adopting" a school. As CEO Saurabh Taneja explained, in 2007 the foundation adopted a Public-Private Partnership (PPP) model and joined hands with the municipal corporations of Mumbai, Navi Mumbai Pune, and Nagpur to create high-performing public schools. Admission into Akanksha schools is done through a lottery system and no fee is charged from the students and these schools operate from kindergarten to class 10. All the schools operate in buildings belonging to the government and Akanksha recruits the teachers and raises funds from corporate CSR donors (Apple being one of them), HNI's, and fundraising platforms.
Chaitrali Reddy is one of the students who was studying in Acharya Vinoba Bhave School, one of the schools under the foundation. Speaking about her school years, Reddy said she learned advanced technology in school which made a huge difference to her and her classmates. "For my social studies class I had to do intense research on iPads and this experience really helped me navigate my research work during my college days at United World College of India. Technology was also a medium for people who didn't really like writing to express their ideas. iPads have actually made learning fun and have made my classmates be creative and resourceful," Reddy said.
Currently, Reddy is studying at the Wartburg College at Iowa, USA and is doing a double major in psychology and neuroscience and a minor in sociology. She aspires to become an art therapist.
Paromita Sen joined the Akanksha Foundation as a fellow in 2016 after having worked with Teach for India and by 2017 she became an Assistant School Leader. She's headed a lot of projects in this role including a special iPad project under the guidance of Sue Rankin, Apple Professional Learning Specialist.
"A new role was introduced in 2019 called the Instructional Specialist for iPads. I applied and got through the role as I was one of the first people to start using the technology (iPads) in Akanksha. Currently, I am working in the same role Instructional Specialist (digital learning) helping school leaders and teachers adapt digital teaching methods using iPads across the network of schools, introducing creative and innovative solutions, conducting workshops and training sessions for all teachers especially during the pandemic year," Sen explained.
Talking about how having Apple devices helps them teach, Sen explained how they use iPads and Apple TVs. "The Apple TV really helps us to move in the class with the iPad and AirPlay student work whenever needed. When the ratio of the class is 28:1 it's difficult to focus on every child. Apple TV has made our life easy by actually going around and focusing on every child's work, clearing misconceptions by AirPlaying, and also annotating whenever required. Thanks to this, the engagement and the attention span of the class are much higher," she said.
Students also use the cameras on the iPads to go out and take interviews, click pictures, annotate, crop, and present them in the class. "This actually gives a voice and choice to our students and personalises the learning process," Sen pointed out adding that the iPad's different accessibility features like subtitles and captioning, hearing devices, display size, speak feature has actually helped to differentiate students and cater to their individual needs.
For Sen, Apple and Akanksha's partnership has also helped her grow as an educator. "I have transformed myself from a teacher using an iPad to a trainer for teachers who are willing to use iPads. The iPad project (called the Teaching and Learning Project at Akanksha) is not only about technology. It's about how can we effectively use technology to teach and learn. This project has also opened the door for me to collaborate with other teachers across the network. We have done multiple exchange projects across schools as this project gave us the option to personalise learning and go beyond textbooks. Also, technology gave us the scope to interact with students across the globe and learn, we just did a project with a school in Edinburgh, Scotland," she said.
"Education is part of Apple's DNA, and we believe deeply in the power of technology as a tool to open pathways to opportunity and transform learning for students around the world. We've partnered with Akanksha since 2015, and are thrilled to support their work to bring technology into the classroom and empower students to learn and create in new ways. We're proud to work alongside educators at Akanksha and across the country to help ensure they have the tools and resources to deliver new learning opportunities — especially at a time when teachers and students are relying on technology more than ever before," said Lisa Jackson, Apple's Vice President of Environment, Policy and Social Initiatives.
Follow HT Tech for the latest tech news and reviews , also keep up with us on Twitter, Facebook, and Instagram. For our latest videos, subscribe to our YouTube channel.
First Published Date:
05 Sep, 06:22 PM IST
71630845837798
NEXT ARTICLE BEGINS