This older tech may mark a return in the newer MacBook Pros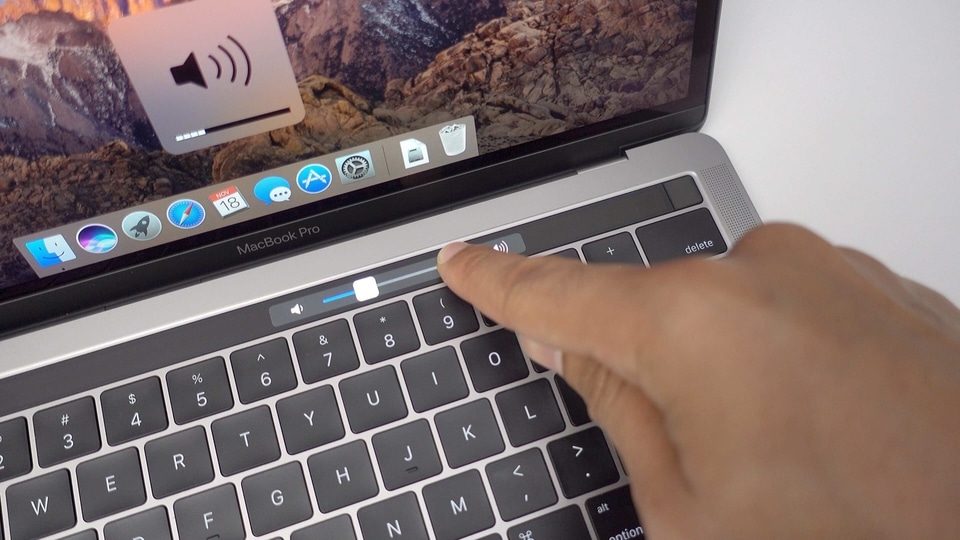 Apple might add Force Touch to the Touch Bar on MacBook Pros in the future.
The addition of the Apple M1 chip to the new MacBook Air and the 13-inch MacBook Pro has been one of the biggest upgrades ever for Apple. However, the next upgrade that might come to the MacBooks might not be as substantial.
The next update might just be the addition of the Force Touch to the Touch Bar.
A patent filed by Apple was spotted by Patently Apple that describes a new technology. This new tech suggests that the Touch Bar, the strip the runs on top of the keyboard on the MacBook Pros, might just become a bit more versatile in the future editions of the laptop.
Force Touch registers the amount of pressure that is applied to a touchscreen as well as the touch itself. Apple has applied this same tech to the iPhone and the Apple Watch in the past and has then removed it.
Also Read: Apple MacBook Air, MacBook Pro and Mac mini with M1 chip now available in India
It remains to be seen exactly how Force Touch is going to be used on the Touch Bar though. It might be used to weed out accidental touches - many MacBook Pro users have complained that they have inadvertently launched Siri while trying to hit the Delete key which is right below it.
The Touch Bar on the MacBook Pro was introduced in 2016 and its drawn mixed reactions from users. While some have not loved it, it has been found to be quite handy for certain features like volume adjustments, accessing app tools, controlling media playback etc.
If Apple does add Force Touch to the Touch Bar, then longer and harder presses on the Touch Bar should open up extra options just like they used to on older Apple Watches and iPhones. Again, how Apple uses this and how third-party developers incorporate this feature remains to be seen.
Also Read: Apple M1X processor details revealed for MacBooks, said to be more powerful than M1
The 16-inch MacBook Pro is expected to be updated with the Apple M1 chip some time next year and it might also get the M1X chip instead. However, it might just be the first laptop to get the Force Touch-enabled Touch Bar.
Since this tech is still at patent-stage, it is possible that Apple might not even incorporate this in their actual product. We'll just have to wait and watch.