PUBG Mobile fans are review bombing FAU-G on the Play Store, rating drops from 4.5 to 3.4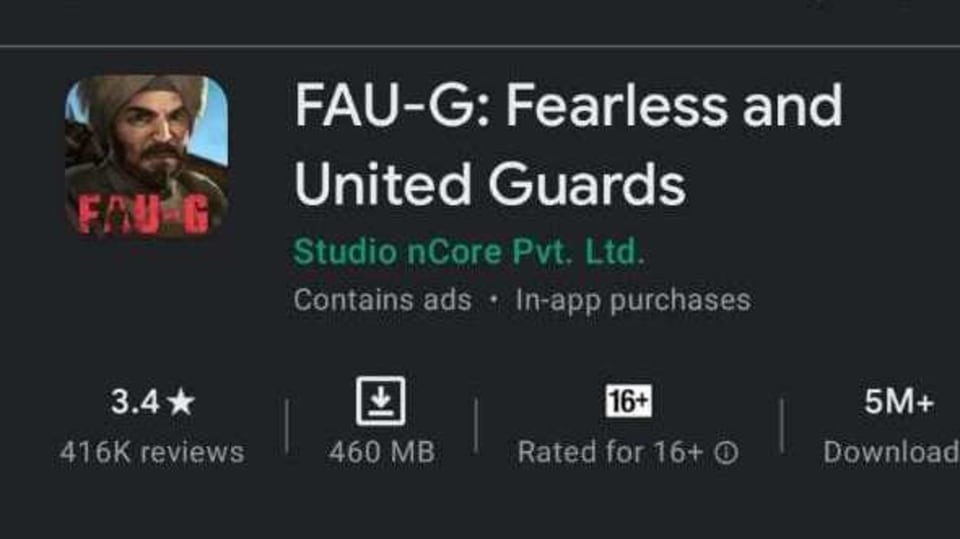 FAU-G launched in India on January 26 and started with a 4.5 star rating at launch. Now, the ratings have taken quite a tumble with the game being review bombed by PUBG Mobile fans on the Play Store.
The Indian alternative to PUBG Mobile, FAU-G launched in the country on January 26. At launch the game started off with a 4.5 star rating on the Google Play Store, but now that has dropped to a 3.4.
While the game itself is not without flaws, you can read our first impressions here, the major reason behind the ratings of the game dropping can be attributed to PUBG Mobile fans leaving one-star ratings in the game review - something that's known as "review bombing" in the internet-verse.
Usually games, movies, shows etc are review bombed due to a certain issue people might have with the game or the movie/show etc. In this case, FAU-G is being review bombed, not due any issues in the game itself, but because of PUBG Mobile.
"This game is repetitive…" begins one one-star review. "It's pretty bad…" starts another one-star review. "Pathetic user experience…" states another. As you scroll on more, you'll see - "Bring Back PUBG India", "This is not PUBG", and "I hope PUBG is unbanned in India, cause FAU-G is not what we call a game" - and more of the kind.
Also Read: Not correct to compare FAU-G with PUBG Mobile, says nCore Games founder Vishal Gondal
Review bombing is common in more developed gaming markets and this is possibly the first major review bomb to impact an Indian game developer, as IGN India points out. nCore Games told IGN India that they are working with Google to rectify the issue.
Google had helped TikTok-maker Bytedance remove one star reviews while the app was still available in India and more recently, the company helped Robinhood by removing over 100,000 one star reviews in the wake of the GameStop short squeeze and that app's announcement to block stock purchases such as GameStop and AMC. It remains to be seen if Google will indeed step in to help out a made-in-India app.
While nCore Games' founder Vishal Gondal has categorically said that FAU-G is nothing like PUBG Mobile and the two should not be compared, it seems like PUBG fans are not in the least pleased.
However, given that the ban on PUBG Mobile is still on and PUBG Mobile India has not made any headway into getting government allowances or support, FAU-G might just be the only other alternative on offer for a while that can fill the vacuum left behind by the super-popular battle royale.