Realme Smart Scale to come with 16 health measurements: Here are all the specs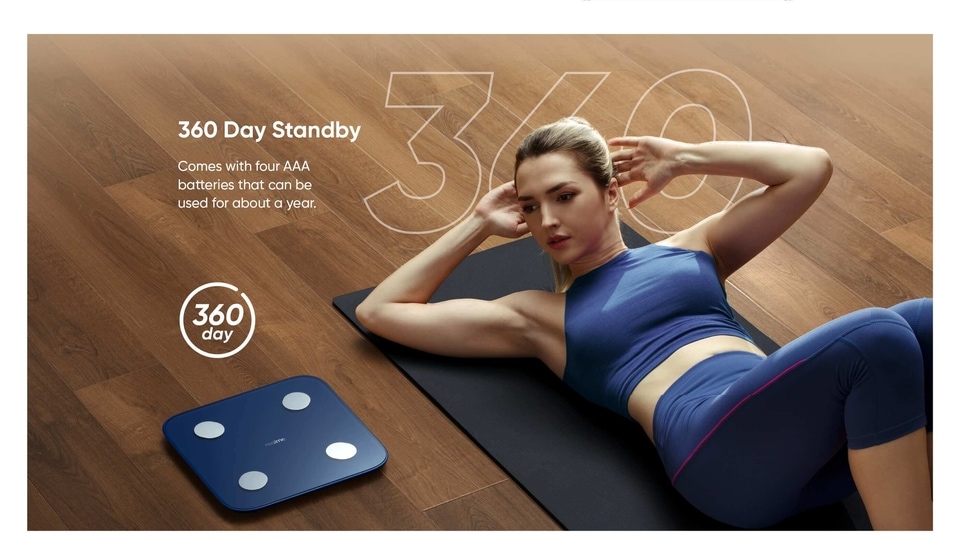 With just hours to go for the launch, the specs of the Realme Smart Scale have been revealed. The only thing we now need to wait for is the price.
Realme is going to launch the Smart Scale alongside the Realme 8 series later today at 7:30PM (IST). However, the company has already released the specs of the scale, all we need to essentially wait for is the price.
The Realme Smart Scale previously launched in Malaysia and China and it is going to come with support for 16 types of health measurements along with heart rate monitoring and Realme Link app support. The scale is also going to come in two colour options, Blue and White, and promises a battery life of one year. There is also an LED display built-in on the scale.
The Realme Smart Scale was launched in China in September last year and what we know from launch gives us a vague idea about what sort of pricing to expect for the device. The scale was launched at CNY 129, which is ₹1,500 approximately - the price in India is expected to be more or less around that. A potential price point like this makes the Realme Smart Scale quite an interesting offering.
Also Read: Realme 8 series to launch in India today: Where, how to watch it
Detailed specifications of the Realme Smart Scale can be accessed on the event page. Going by the information there, the Smart Scale features 16 health measurement options like weight, fat rate, BMI (body mass index), muscle mass, heart rate, moisture rate etc.
The scale also comes with a BIA sensor that can detect even a 50gm change in body weight, allowing the scale to track body fat and muscle content better.
There is also a small weight mode that allows you to measure items that are between 50gms and 9.99kgs with up to 10gm precision - this can help you measure food items and servings.
All of the data collected from the Realme Smart Scale is linked to the Realme Link app that stores it and you can create multiple profiles here for other users. Realme is going to provide four AAA batteries with the scale that promises to power the device for 360 days. The scale comes with an in-built LED display that's under a 6mm tempered glass cover and it measures 300 x 300 x 23.5mm and weighs in at 1.69kgs and there is also Bluetooth v5.0 connectivity. The scale can measure up to 150kgs.