Indian tablet market returns to growth in 2020, says IDC's latest report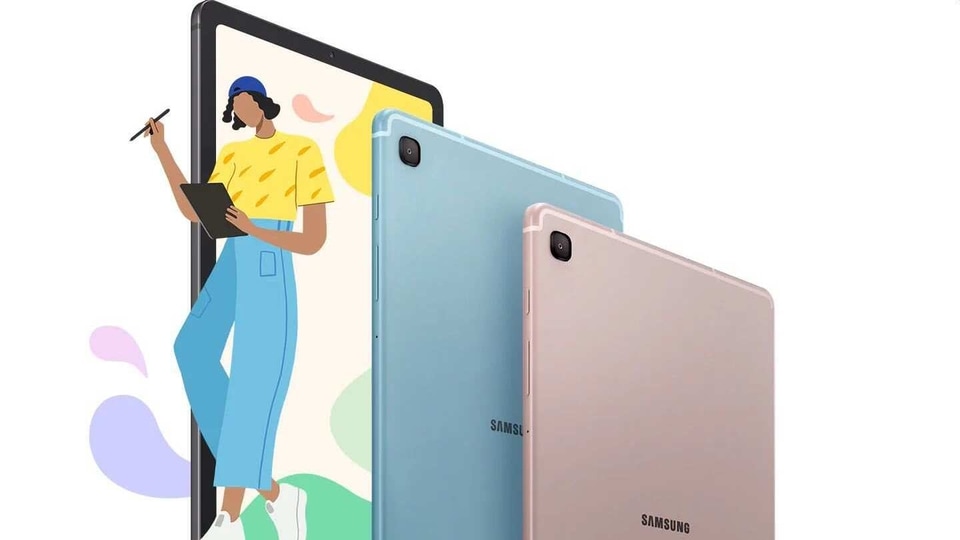 The pandemic-driven demand helped fuel recovery of the Indian tablet market.
The Indian tablet recorded a 14.7% year-over-year growth in 2020, says the latest report from research firm IDC. The market saw shipments of 2.8 million units in the year.
According to the firm, India's tablet market returned to growth in 2020 after declining for four consecutive years. The increased utility of tablets to support e-learning demand in the year drove the demand.
The consumer shipments posted an impressive 59.8% growth year-over-year. The commercial shipments, however, shrunk by 14.3% year-over-year. The decline was due to the postponement of various government projects.
ALSO READ: India's PC market registers another strong quarter: IDC
According to the IDC report, a large chunk of the consumer demand focused on the budget segment as the $100-200 market contributed to more than half of the total shipments. The over $300 segment posted a stellar growth of 72.2% YoY. Models such as Samsung Galaxy Tab S6 Lite and Apple's iPad 10.2-inch led the segment
The IDC report further said that Lenovo remained the market leader in the India tablet market. The company recorded a 6.6% growth in its shipments over 2018. The company also recorded one of its biggest consumer years with a 153% YoY growth in 2020. In the commercial segment, its share shrunk by 15.1%.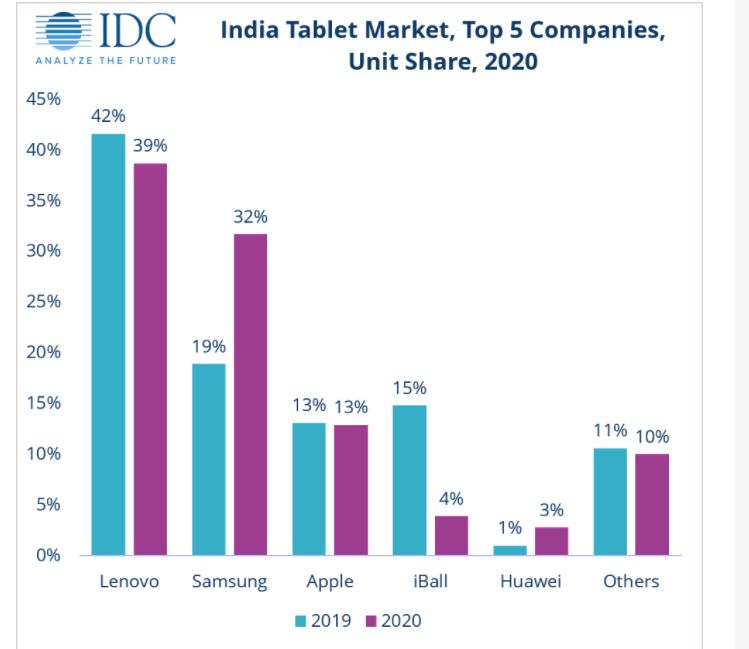 Samsung also emerged as one of the big gainers in 2020. The company gained a 13% surge in its market share. It also remained at the top spot in the consumer segment with shipments growing 157% over 2019.
ALSO READ: India's smartphone market declines in 2020 after witnessing years of growth: IDC
"Apple replaced iBall for the third position as it witnessed a 13% YoY growth in its shipments. Apple struggled with stock availability throughout the year. However, with their new launches, it was able to gain the crucial segment share in the second half of the year," IDC added.
Huawei managed the fifth spot for the full year of 2020 as shipments tripled from the previous year. The online traction with suitable price points helped the company record impressive growth.