LG's new Ultrafine Display Ergo 4K Monitors can be twisted, swiveled, pivoted to fit your workstation
The LG Ultrafine Display Ergo 4K Monitors can be positioned as you want to make the most of your workspace.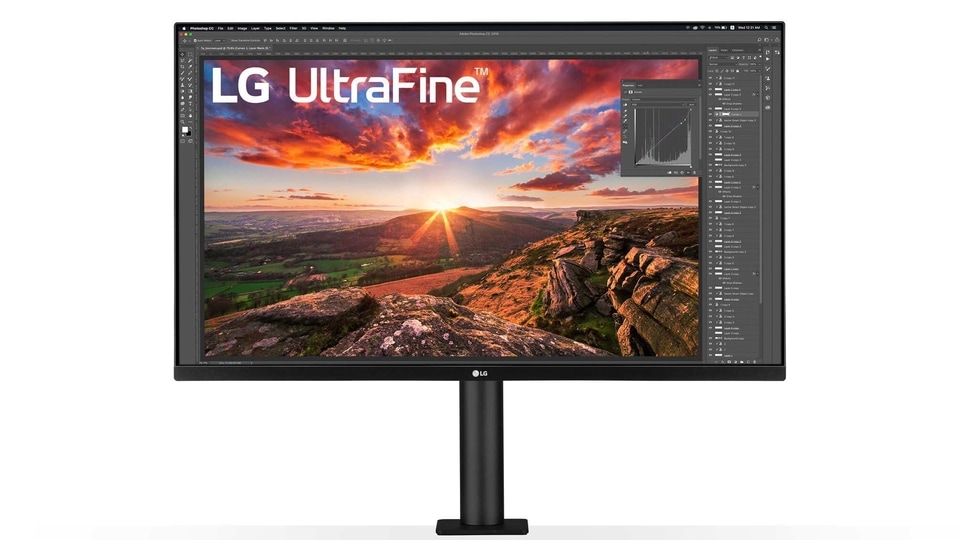 LG has announced its new range ofUltrafine Display Ergo 4K Monitors - 32UN880, that allows the user to customise the workstation just the way they want. You can pivot, swivel, extend/retract, customise the height and tilt of these new monitors for improved posture and productivity.
The new LG monitors also come with an Ergonomic Stand with C-Clamp that allows full movement of display for a more flexible desktop setup. The compact design also takes up very little desk surface and offers easier installation.
Available in 80.01cm (31.5-inch)and 3840 x 2160 resolution, these monitors come with a UHD 4K IPS Display and HDR10 support and DCI P3 95% for color accuracy and a 60Hz refresh rate.
Also Read: LG considers exiting smartphone market
For connectivity, the new Ergo monitors come with the USB-C One Cable solution that can provide fast data transfer and power for laptop charging through a single cable, helping users achieve a clutter-free working experience and environment.
These monitors also come with two HDMI ports, one Display Port, and one headphone port.
The LG 32UN880 UltraFine Display Ergo 4K HDR10 Monitor is priced at ₹59,999.
This monitor was also an Innovation Awards Honoree in Computer Peripherals & Accessories category at CES 2020 Awards.