PC market shipments surge by 13% in Q3 2020 to break 10-year record: Canalys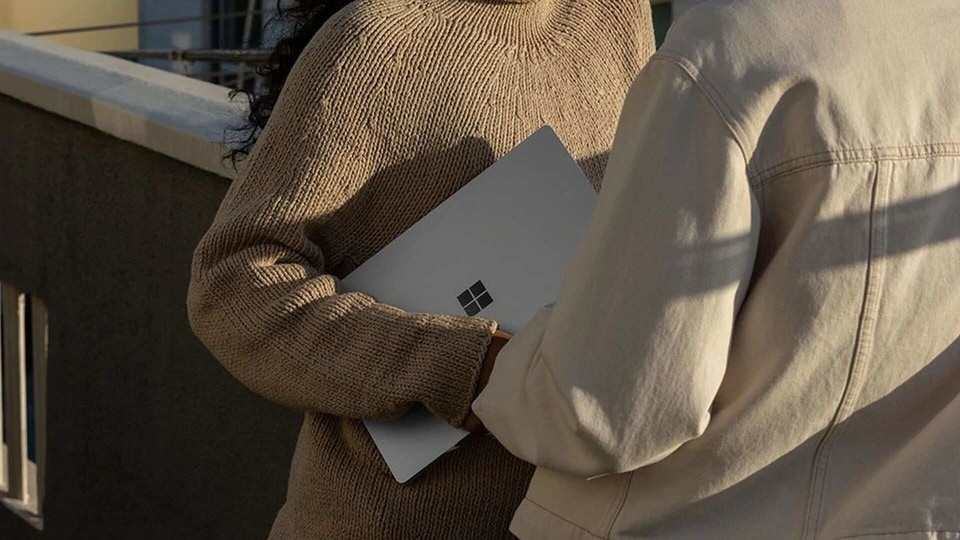 PC makers shipped 79.2 million PCs in the third quarter, achieving the fastest growth in a decade. Lenovo dominated the space with 24.3% market share.
The global PC market surged by 12.7% from a year ago to hit 79.2 million units in the third quarter of 2020, reports Canalys. It is also the highest growth the PC market has seen in the last ten years. The revival of demand in the PC segment is mainly driven by the Covid-19 crisis that forced millions of people around the world to work from home.
Canalys researchers in their report said that global notebook shipments touched 64 million units as demand continued to grow due to the second wave of Covid-19 in many markets. The companies also began to invest in devices to facilitate remote working for their employees.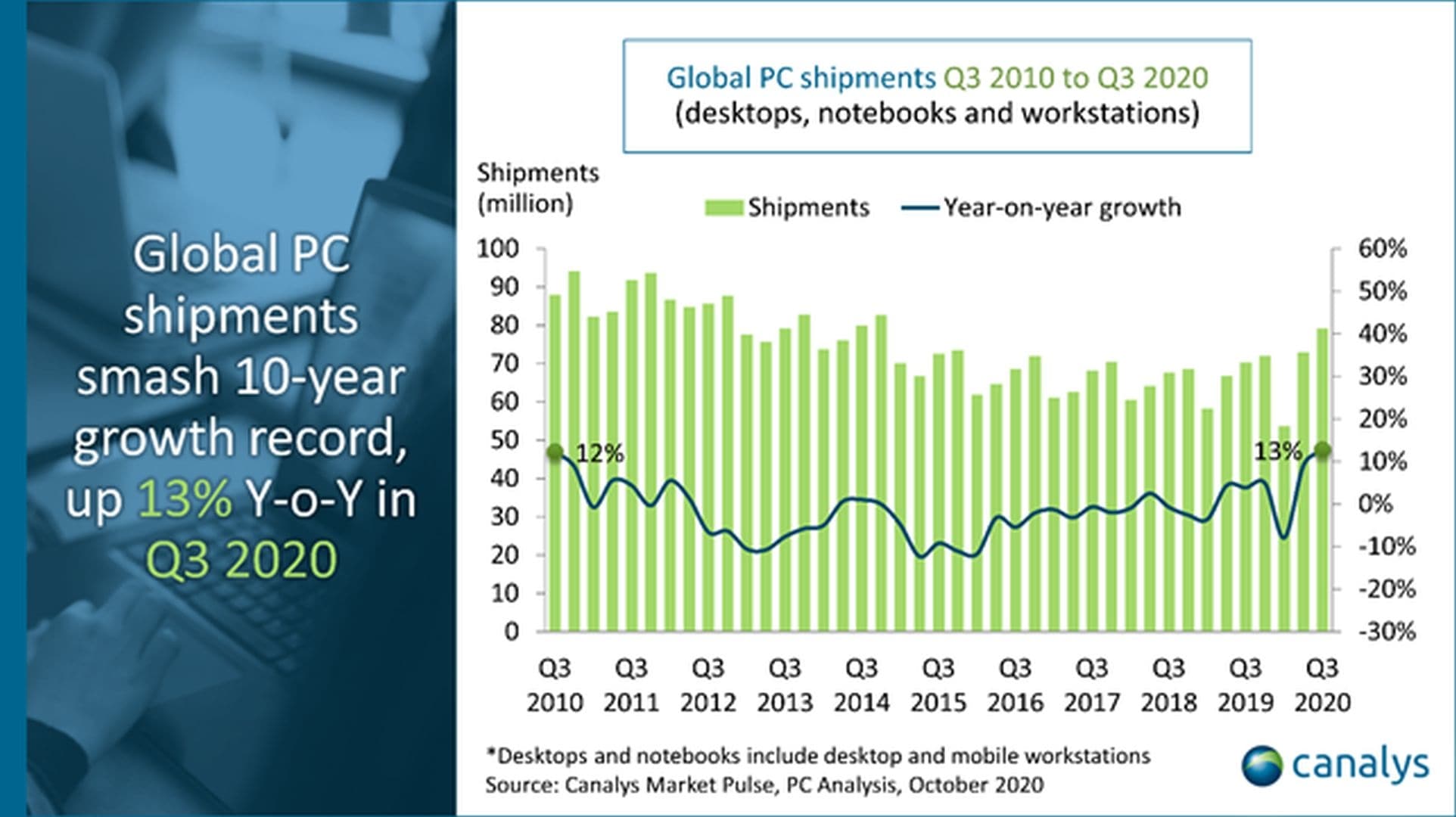 It is worth noting that the notebook demand has matched the Q4 2011's when notebook shipments hit 64.6 million. Researchers added that the shipments of mobile workstations and notebooks increased by 28.3% year-on-year. The desktop and desktop workstations, however, saw a decline in shipments by 26.0%.
ALSO READ: Smartphone image sensor market grows 15%, here's the company that topped the list
"Vendors, the supply chain, and the channel have now had time to find their feet and allocate resources towards supplying notebooks, which continue to see massive demand from both businesses and consumers," Canalys analyst Ishan Dutt said in a post.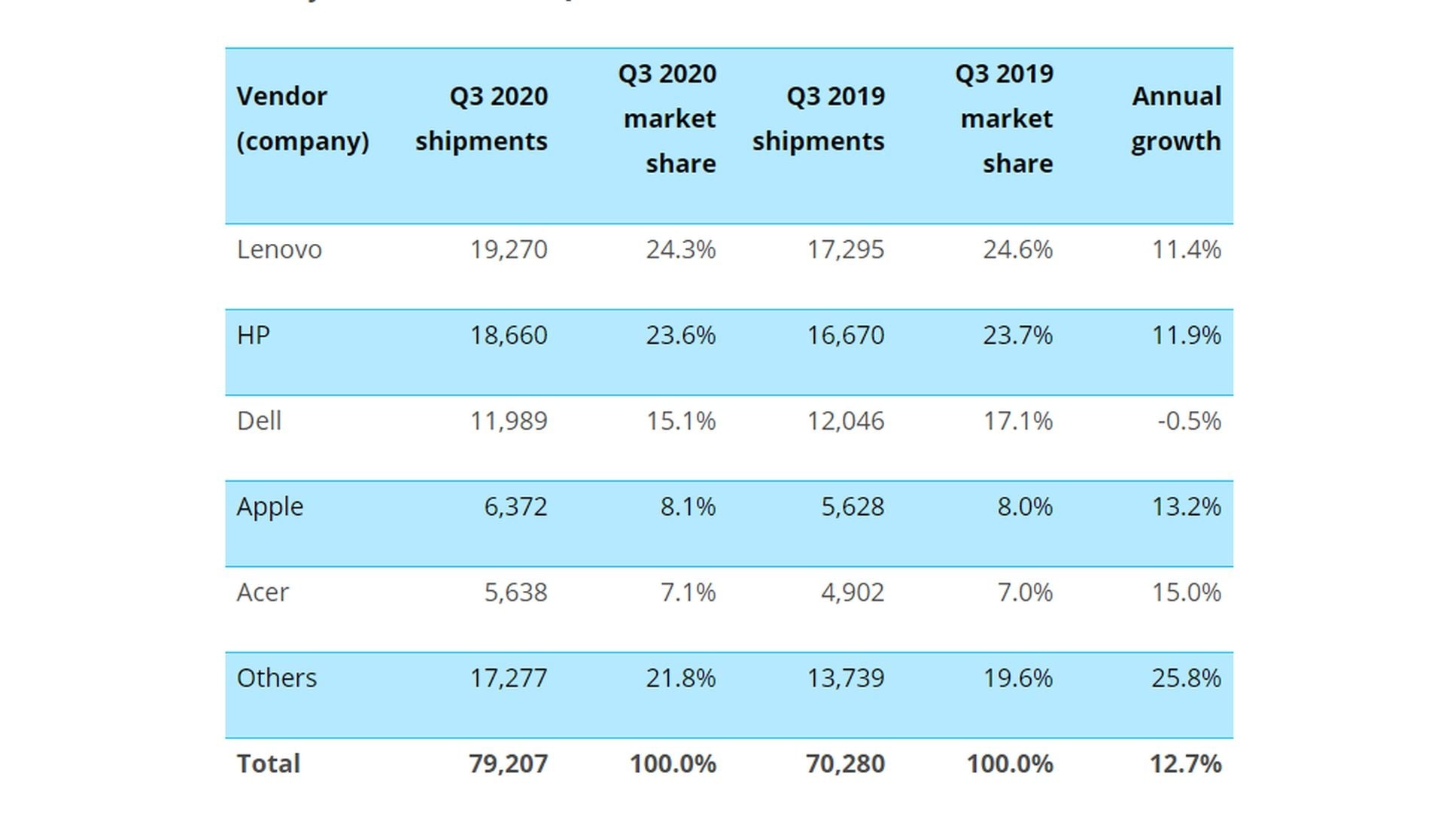 "The lasting effects of this pandemic on the way people work, learn and collaborate will create significant opportunities for PC vendors in the coming years," said Canalys research director Rushabh Doshi.
"Although the focus has been on commercial PC demand in the last two quarters, consumer spending during the holiday season is set to bring more joy to the PC market."
ALSO READ: Global PC shipments fall by 8% in Q1 2020 despite increase in demand
According to the Canalys report, Lenovo was the top vendor in terms of shipments. In the Q3 2020, Lenovo had about 24.3% market share. HP, Dell, and Apple followed with 23.6%, 15.1% and 8.1% market shares, respectively. Acer also made it to the top five list with a 7.1% market share.
Other market research firms such as Gartner and IDC are yet to come up with their reports for the third quarter and predictions for the coming quarter. It will be interesting to see if the PC segment will be able to maintain the recovery as many key markets such as India are unlocking their markets.