Android 12 is now available for Pixel devices: Know which models get it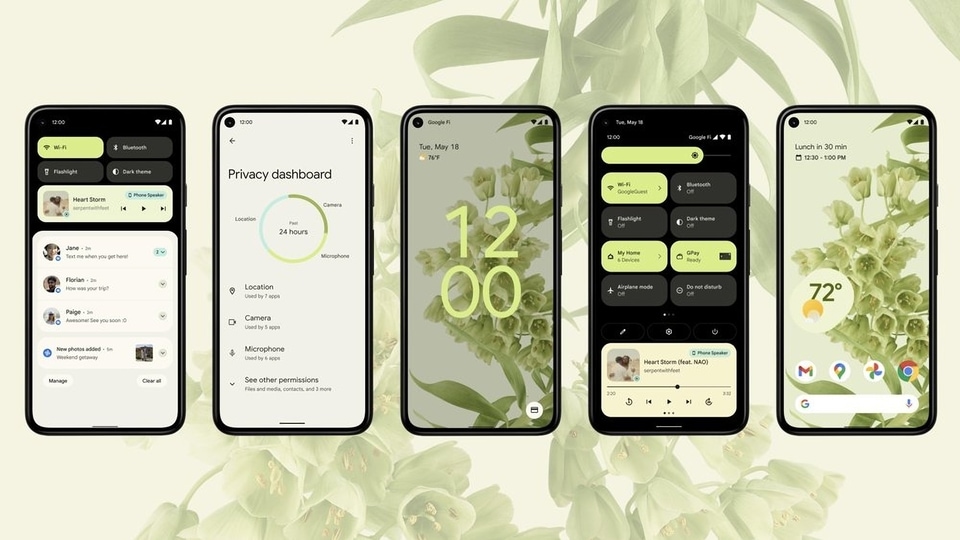 Android 12 is now released in its formal state on the Pixel devices starting today. All Pixel 3 and newer models are eligible to get the latest update.
Alongside the Pixel 6 and Pixel 6 Pro, Google has also released the Android 12 update for older Pixel devices. The new version of Android will be available starting today across all eligible Pixel devices. Unlike the Android 12 beta for other phones, the Pixel phones will get the Material You design theme as the interface.
The Android 12 update on Pixel devices will be available to:
Pixel 3
Pixel 3 XL
Pixel 3a
Pixel 3a XL
Pixel 4
Pixel 4 XL
Pixel 4a
Pixel 4a 5G
Pixel 5
The older Pixel 2 and Pixel 2 XL will not get the Android 12 update as these devices are past their OS update support.
In order to download the update, wait for your Pixel device to show a notification for its availability. Additionally, you can also head over to Settings > System> Advanced > System Update. Even though this is the stable version that Google has tested for months, you should keep an eye for bugs and issues, and preferably wait for a few days to see if some issues creep up.
Android 12 alongside Pixel 6 series
Both the Pixel 6 and Pixel 6 Pro will come with Android 12 out of the box. On the Pixel 6 series, Android 12 will offer better and smarter features – thanks to the new Tensor chip and its advanced machine learning capabilities. The Tensor chip has 80 percent faster PCU and 370 percent GPU than the Pixel 5's Snapdragon 765G chipset.
Android 12 on Pixel 6 also provides for an on-device speech recognition model that can transcribe speech. The Tensor chip claims to do it using half as much power as previously possible. This enables features like Live Transcribe, Voice Typing, helpful call features and Emoji Transcription.
As for Android 12, users can expect to see a new design overhaul along with faster performance, improved privacy settings inspired from iOS 14, and faster Machine Learning performance.