Reliance Jio's new budget phone is not going to be a game-changer in the short term, report claims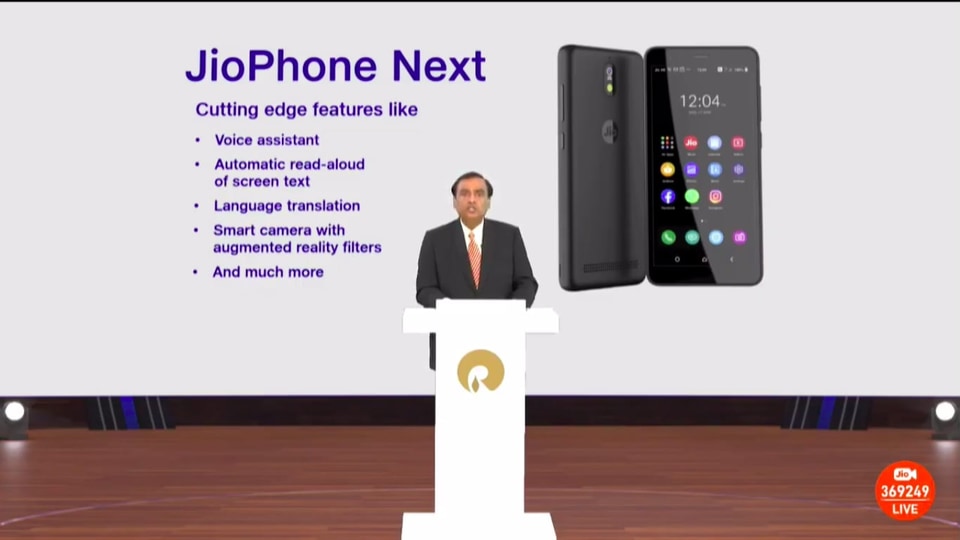 Reliance Jio is going to announce their new budget phone soon but according to a Canalys report, it's going to have a tough ride.
Reliance Jio is expected to launch a new budget phone in India closer to, or during, the festive season later this year. And like it usually is with Jio's devices, it is expected to perform well given its features and price point. However, Canalys has a different idea. According to a report filed by the company, Reliance Jio's new budget offering is not going to be a game-changer in the short term. Canalys believes that Jio is going to face "major headwinds" due to the global chip supply shortages and the prices of key components rising.
Canalys is not wrong in their speculations though. Component shortages, stemming from the global pandemic, have been creating supply chain issues and manufacturing problems since last year and all phone makers have been affected. As Canalys noted, both the delivery times and the cost of key components, like displays and chipsets, have doubled since the pandemic started last year.
So what does this mean for Jio and its new device? According to Canalys, for the first few years, Jio will have to "burn cash" to keep selling the phone at a low price and gain a safe spot in the sub $50 ( ₹3727 approx) segment. If problems with components extend further, it is going to become a considerable barrier for Jio and its local manufacturing partners. Smartphone makers who make low-priced devices currently are all well-established in the market and have local manufacturing facilities. They can manage inventory levels better in a scenario like this, where Jio is going to struggle.
As Canalys points out, budget phones launched for mass markets, like India, need to be well-built and should last at least for four years without any after-sales support. This means that Jio's upcoming device must be high quality, durable and cheap. That is going to be the only way for them to make a dent significant enough in the budget phone space.
Jio also faces another challenge - the fall in disposable income of mass-market consumers. The direct result of this is the fact that the first year following the launch of their new budget smartphone might not see millions of devices being shipped. A slight recovery in situations is being predicted by the second half of the year which may help improve sales for Jio, Canalys pointed out.