WhatsApp update coming that will make your day! Here is what you will get from this latest feature released for 2021
A WhatsApp update is likely coming soon that will change the way you interact, This latest WhatsApp feature released for 2021 has been in development for a long time and brings new capabilities to the messaging app users.
This new WhatsApp update is set to add a new feature to the messaging service that will ensure a big problem of yours doe not keep popping back, and thereby saves you from a big annoyance. Change is constant as far as this Facebook-owned company is concerned and it keeps shooting off updates. WhatsApp features that have made waves recently includes different playback speeds for voice notes, joining via QR codes, and the advanced storage manager. All designed to provide great value to users. However, before all these features come to users on the app, they spend a lot of time being tested in the beta version of the app. The latest such feature that we are talking about today is New Archive. WhatsApp New Archive feature has reportedly been in the works for a very long time, and has finally appeared on the latest beta version for iOS only.
Whatsapp Latest Update 2021: New Archive
The new Archive feature for chats was first spotted by noted feature leaker WABetaInfo, which has a reliable track record when it comes to spotting new features on the app. On the latest beta version 2.21.120.10 of the app released today, WhatsApp has added the new chat Archive feature for users on iOS.
The same feature has appeared in previous leaks under different names until now, such as vacation mode, read later, ignore archived chats – the company appears to have chosen new Archive as the name for the updated feature. Read on to know more about what the feature does and how it works.
In the latest beta version of WhatsApp for iOS, the company has added a new setting in the app's settings that allows users to "Keep chats archived". This means that once a user archives a chat, it will not be removed from the archive when a new message is received. This can come in very handy when receiving messages from groups that you want to check occasionally and separate from the main chat list.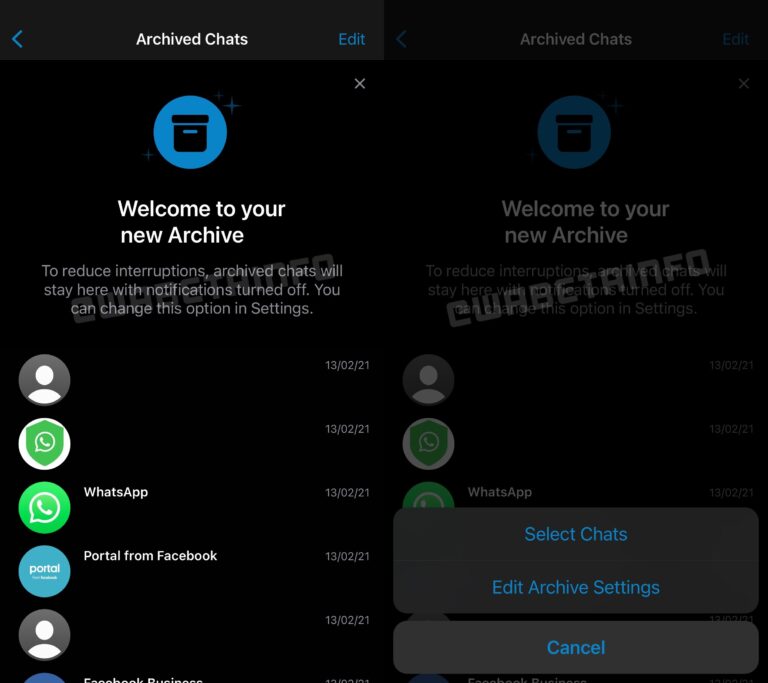 As per this Whatsapp update 2021, once you turn on the new archive feature, chats will be muted permanently until you move them back to the main chat list. This will prevent the app from notifying you of messages from these chats. Once you have turned on the feature, you will see a new "Archived Chat" cell at the top of your chat list, which will also show you the @-symbol if you have been mentioned in an archived chat.
Read more: Whatsapp Update 2021: Your WhatsApp is set to look different again! Here is how an upcoming update may change things
It must be noted that the new Archive feature is currently only available on the beta version of WhatsApp for iOS, which means that if you are not part of the company's official TestFlight program, you will have to wait till the feature rolls out to you. This could take a few weeks, or months, depending on when the feature is ready to be released by the company.