Samsung Galaxy Z Fold 2 first impressions: Ironing out the flaws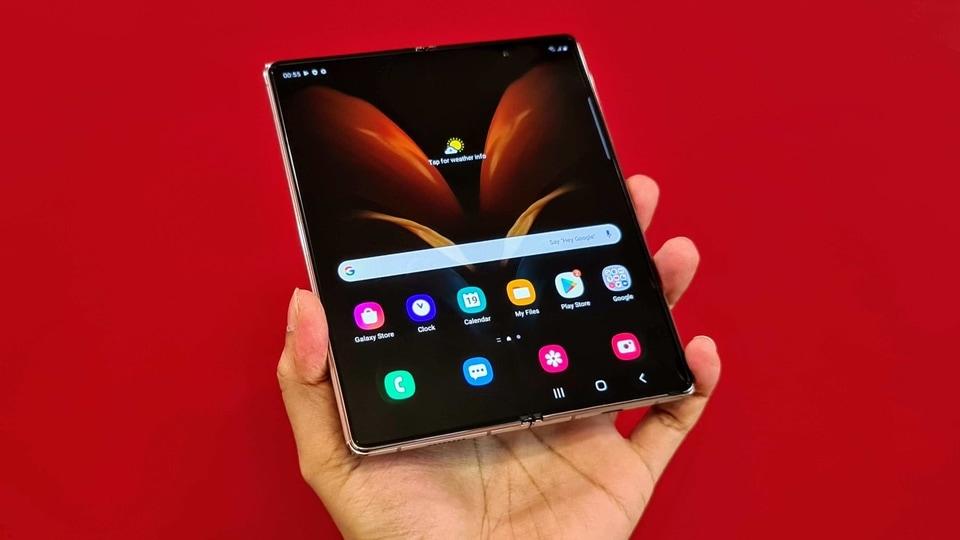 We took a quick look at the Samsung Galaxy Z Fold 2, as it seems like an improvement in every way as compared to its predecessor.
Foldables is the new form factor in smartphones and a term with which we are all getting used to. And Samsung is leaving no stone unturned to make everyone familiar with it.
Last year we saw it making a new kind of handset design mainstream with the Galaxy Fold. The foldable did see some rough weather initially and felt more like a proof-of-concept device. But it was something different, something that would definitely get everyone's attention.
Now, with Galaxy Z Fold 2, the company seems to have taken a massive stride in almost every sphere, improving the product and polishing it even more. Be it the design, hinge, screen, specs or even the UI, the Z Fold 2 seems like a notch above.
The Galaxy Z Fold 2 was with us for over 12 hours and there's a lot that needs to be said about this piece of hardware. Although we didn't have enough time to review the product, on the basis of our limited-time usage, here are our initial thought.
Also read: Samsung announces partnership with Flipkart for Galaxy F41 launch, image and features revealed
The design is a natural improvement and we were expecting it. The look stays premium and the Bronze colour variant that we received, looked especially good. You get it in Mystic Black as well. What prevents it from looking 'boring' is the dual-tone finish, which was there before as well. And the generous use of metal, although makes it a chunky device to carry around, delivers a sense of durability and premium-ness.
But since it has a foldable screen, it definitely adds to the weight and the bulkiness. It's something you can't ignore. However, considering the power and the capability of the product, this is one of the sacrifices users will have to make.
That said, there's still a gap between the screens when folded but then the hinge is the real upgrade here. This time, it's more secure and even has a self-cleaning mechanism. But it still doesn't make the handset completely water or dust resistant. However, in our limited usage, the hinge holds the screen well and thus gives you the option to view half the screen in different angles.
Also read: Samsung Galaxy S21 may skip Exynos 1000 chip, latest leak reveals
Another massive change this time are the screens. As compared to last year, this time the cover screen on the outer side is much bigger at 6.2-inch and is a Super AMOLED panel. On the inside, you get a 7.6-inch Super AMOLED screen with 120Hz refresh rate and just one punch hole for a camera. This definitely gives a much bigger canvas to play around with and to work on.
And needless to say, with a bigger screen you get to see more content while working on multiple apps. We could still see the crease in the middle but that might just be fine when the screen lights up and you start operating it. The bigger size of the cover display makes it a whole lot easier and convenient to operate.
We did like the strong hinge that lets you use the Galaxy Z Fold 2 in different modes and brings Flex Mode onboard as well. Yes, typing on the main screen with the keyboard split on two opposite ends involves a learning curve but we got used to it pretty quickly.
App Continuity is one of the impressive software features that Samsung implemented last year with the Galaxy Z Fold and it does work well. From Google Maps to Gmail, Camera and more, the handset seems to have covered most of the basic applications that we use in everyday life. Although nothing much can be talked about the performance, it can be assumed that the device, sporting the best of Exynos and Qualcomm Snapdragon will deliver a smooth, lag-free experience - most of which was already visible when we browsed on social media, YouTube and played some games.
But it's not just productivity that the Galaxy Z Fold 2 aims to improve. Being a foldable phone, it is an ideal media consumption device as well. We did try Netflix and YouTube on it and while it gives you a bigger screen to view content, the aspect ratio kind of prevents it from utilising the entire screen. You may often see the black bands on top and bottom. This was the case last year as well and there doesn't seem to be a fix considering the design of the product.
We even played a bit of CoD Mobile on it. It does cut some viewing area on the sides but the game is still playable.
We will talk more about all these features and the performance of the Galaxy Z Fold 2 in general and the camera performance as well in our review. So stay tuned.
There's no doubt Samsung Galaxy Z Fold 2 is an improvement and seems to have fixed almost everything from the hinge to screen sizes, battery, design and more. And what seems even more interesting is the ₹1,49,999 price tag, which in fact, is less than what the original Galaxy Fold was priced at. This does make it a better proposition than before.