Vivo X60 Pro+ review: Come for the cameras, stay for the cameras only
The Vivo X60 Pro+ starts at
₹
69,990, which pitches it right against other flagships coming from Asus, OnePlus and even Samsung. So, the question boils down to "is all the hype real?"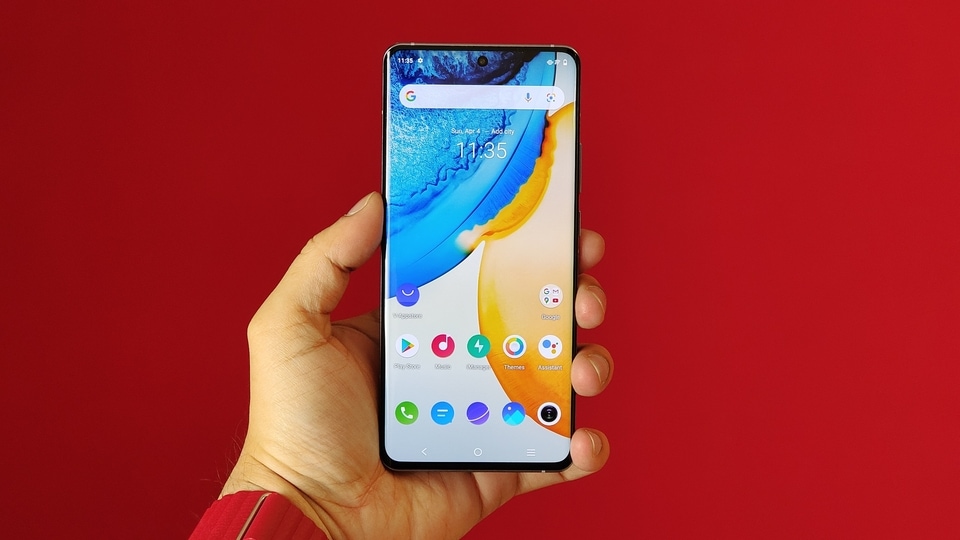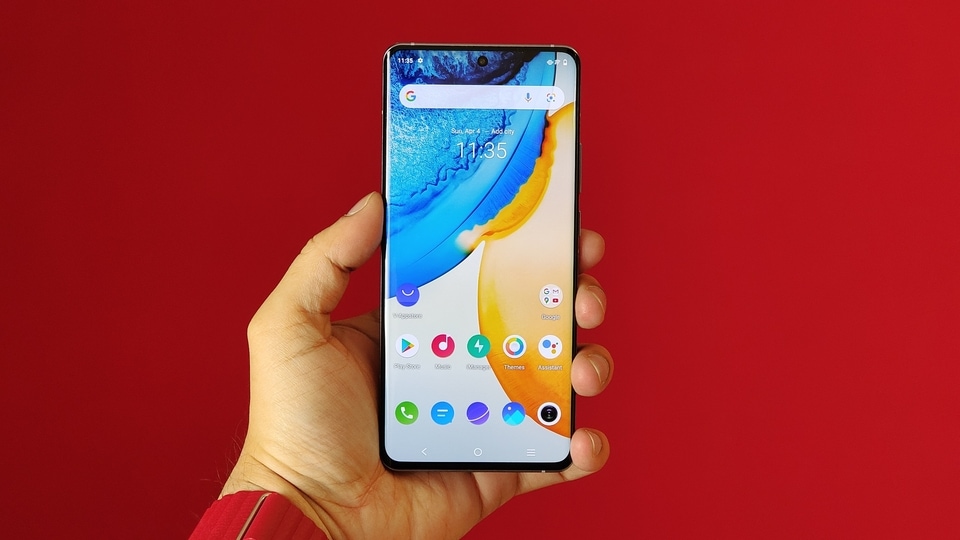 Brand: Vivo
Product: X60 Pro+
Key specs: 6.5-inch AMOLED display with 120Hz, 12 GB RAM, UFS 3.1 storage, Snapdragon 888 chipset, 50-megapixel main camera with Gimbal stabilisation.
Price: ₹69,990
Rating: 3.5/5
Vivo pretty much nailed it with the Vivo X50 smartphone series last year, as it not just open-challenged rival flagships for their camera prowess but won the battle on most fronts as well. And this year too the firm is planning to do the same by crowning its camera smartphone lineup with the X60 series. The smartphones included in this year's series are X60, X60 Pro and X60 Pro+. We got a chance to use the most powerful in the lot, X60 Pro+ that comes with all the bells and whistles and a brand new camera tech, which is new for Vivo and aims to level up the camera game by a good margin.
However, with brand new camera tech and other top-of-the-line specs, comes a higher price tag. The Vivo X60 Pro+ starts at ₹69,990, which pitches it right against other flagships coming from Asus, OnePlus and even Samsung. So, the question boils down to "is all the hype real?" - we find out in our review.
Design
Vivo X60 Pro+'s design can be called a natural progression from the X50 series. The smartphone is not as delicate and light as before but still has enough curves and material that makes you feel you are holding an expensive piece of hardware. Thanks to a slightly broader build and a faux leather back panel, it now has a grip so you can be confident while taking it out from your pockets or while picking it up. It is not just aesthetically pleasing but has the advantage of not picking up smudges and fingerprints as well. The curved sides are not so sharp this time and hence, give you a bit more ease of hold.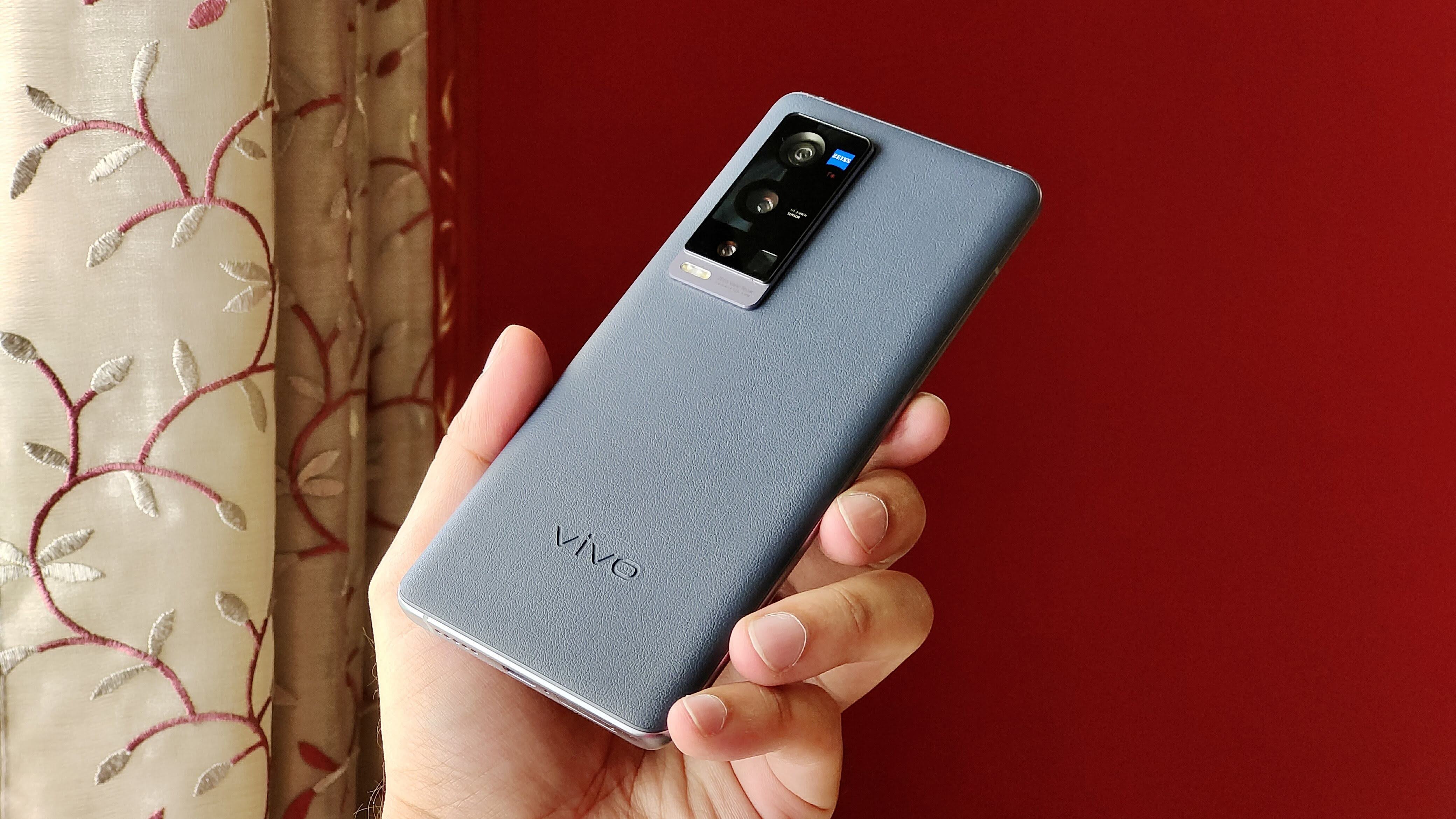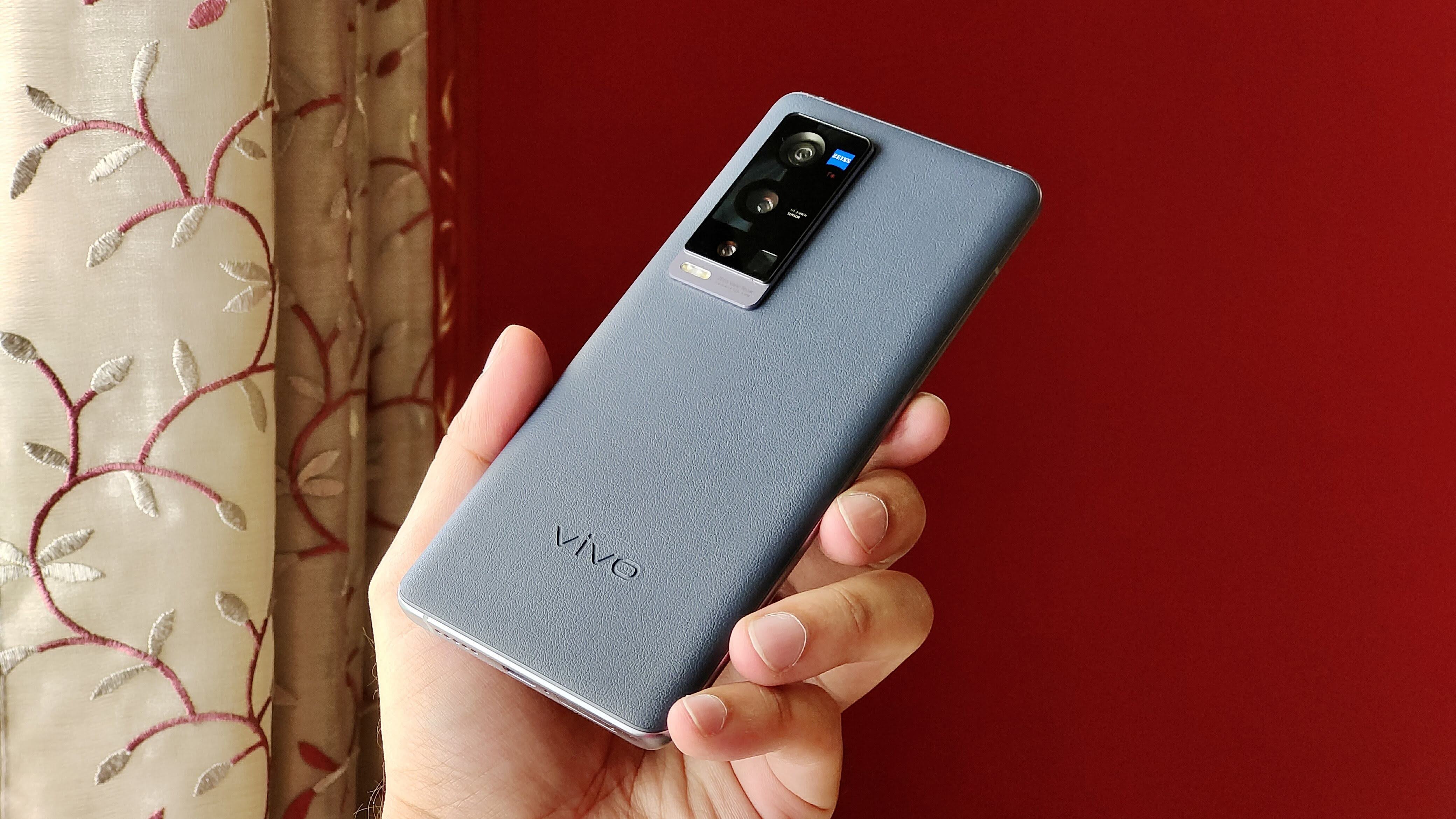 Besides the faux leather (or what some call 'Pleather'), the concave top and bottom with metal make it stand apart from other flagships. That said, the in-hand feel is actually good and surprisingly balanced, considering you have a large camera setup at the upper back corner. Yes, it also wobbles from the top right corner while typing when kept on a hard flat surface, but we don't think it is a big issue here.
A major drawback is the missing IP rating. Yes, that means you can't have all the amazing camera shooting experience underwater, something that mobile camera enthusiasts that like to travel a lot and click, won't like. It is difficult to justify for Vivo since we have seen other flagships from Samsung and more with IP68 rating. We have also seen Oppo devices with faux leather and still having an IP rating.
Another drawback, but a minor one, is the single firing speaker. This is not something you would want to see in a flagship.
But on the whole, it does look different from the class of flagships that are mostly a sandwich of metal and glass.
Display
The display is fairly good in X60 Pro+. It's not the best but still a really good one from which we didn't have any complaints. It is a 6.56-inch AMOLED canvas with a single punch hole at the centre-top for the single selfie camera. The FHD+ resolution came as a bit of a surprise and a disappointment here considering we have devices with QHD Super AMOLED panels. And this is something one can expect from a flagship as well. However, on the other hand, it would've added to the overall cost and most of us are not even able to tell the difference between FHD and QHD. So, this corner-cutting is a rather careful decision here by Vivo. You do get a 120Hz refresh rate, which is increasingly becoming a standard in smartphones these days, and a decent 398ppi pixel density. It is also a bump over X50's 90Hz panel.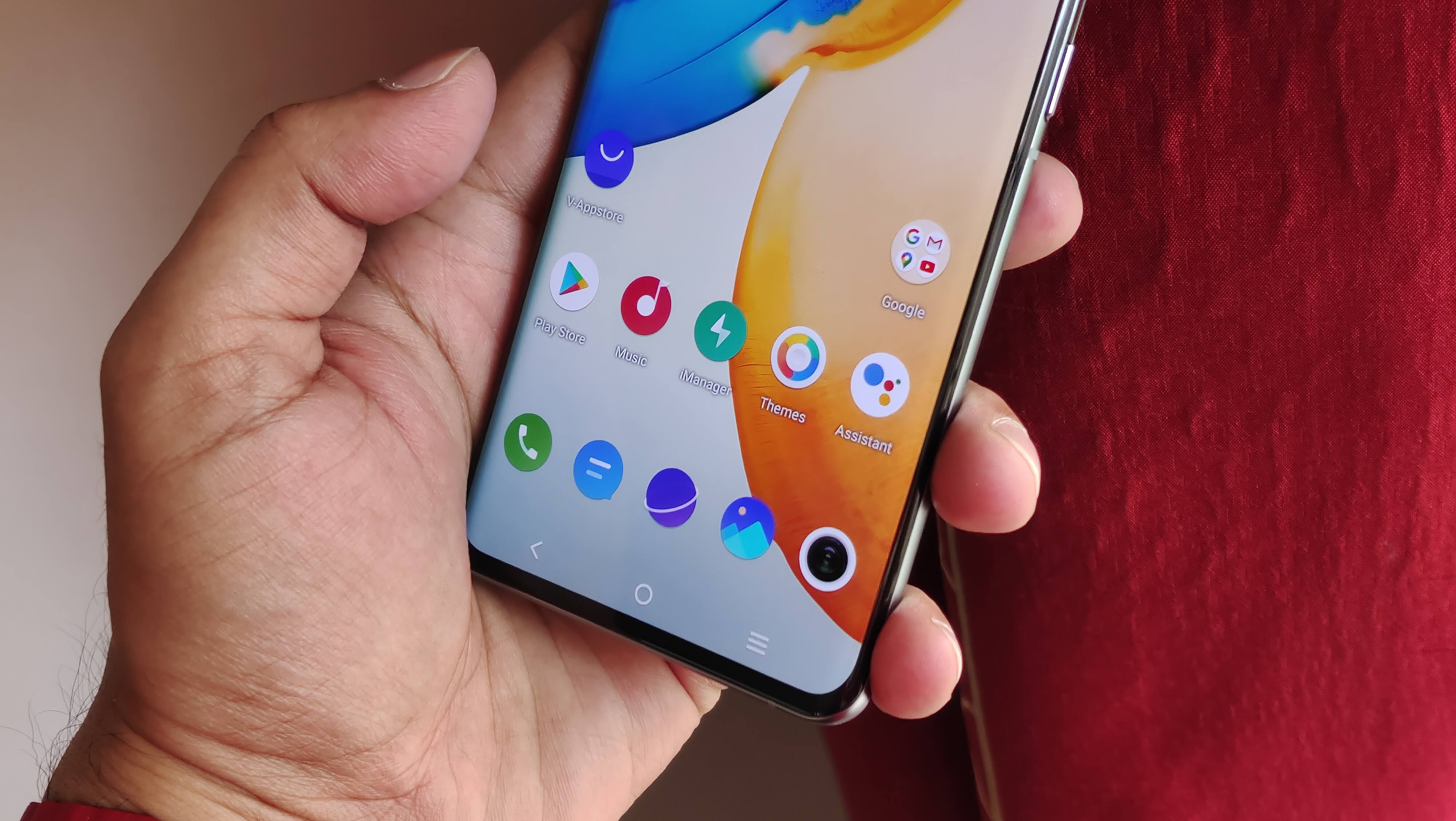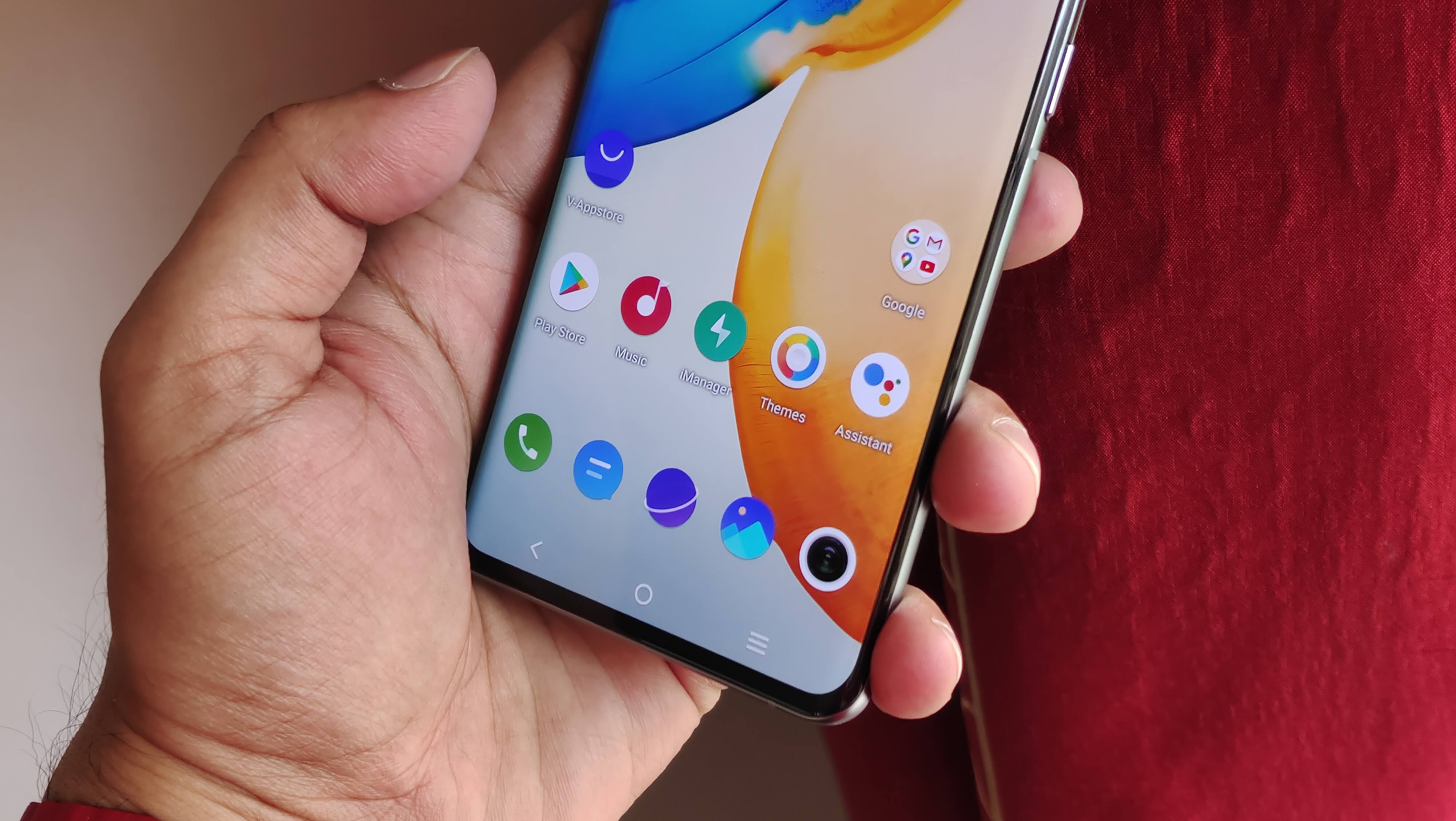 We did notice that the handset, like others, was defaulted to 'Smart Switch' for refresh rates, which makes sense for the most part. However, this time you can manually switch between 60Hz and 120Hz only.
Most users might find the curved screen as a 'premium' feature but we aren't big fans and would rather prefer a flat screen. That said, there are no palm rejections experienced here and watching Netflix videos on this was just about fine. But it may not be the ideal choice for gaming.
The brightness levels are quite good as we were able to view the screen easily in bright daylight. In addition, the in-fingerprint tech was fast and worked as any other handset does.
Performance
You can expect nothing less than 'perfection' here as it comes with everything powerful that you can imagine in a flagship. And it's just not the specifications that enable the X60 Pro+ to work seamlessly, we also found consistency in this one no matter if we work on any app at any time of the day. Powering the smartphone is the Qualcomm Snapdragon 888 processor, which is clubbed with 12GB LPDDR5 RAM and 256GB UFS 3.1 storage.
Ample RAM and UFS 3.1 storage speed resulted in smooth animations and quick opening up of apps, including games. Scrolling through the UI, working on apps and switching between them, unlocking the phone and jumping right into that word or excel sheet was a fairly good experience.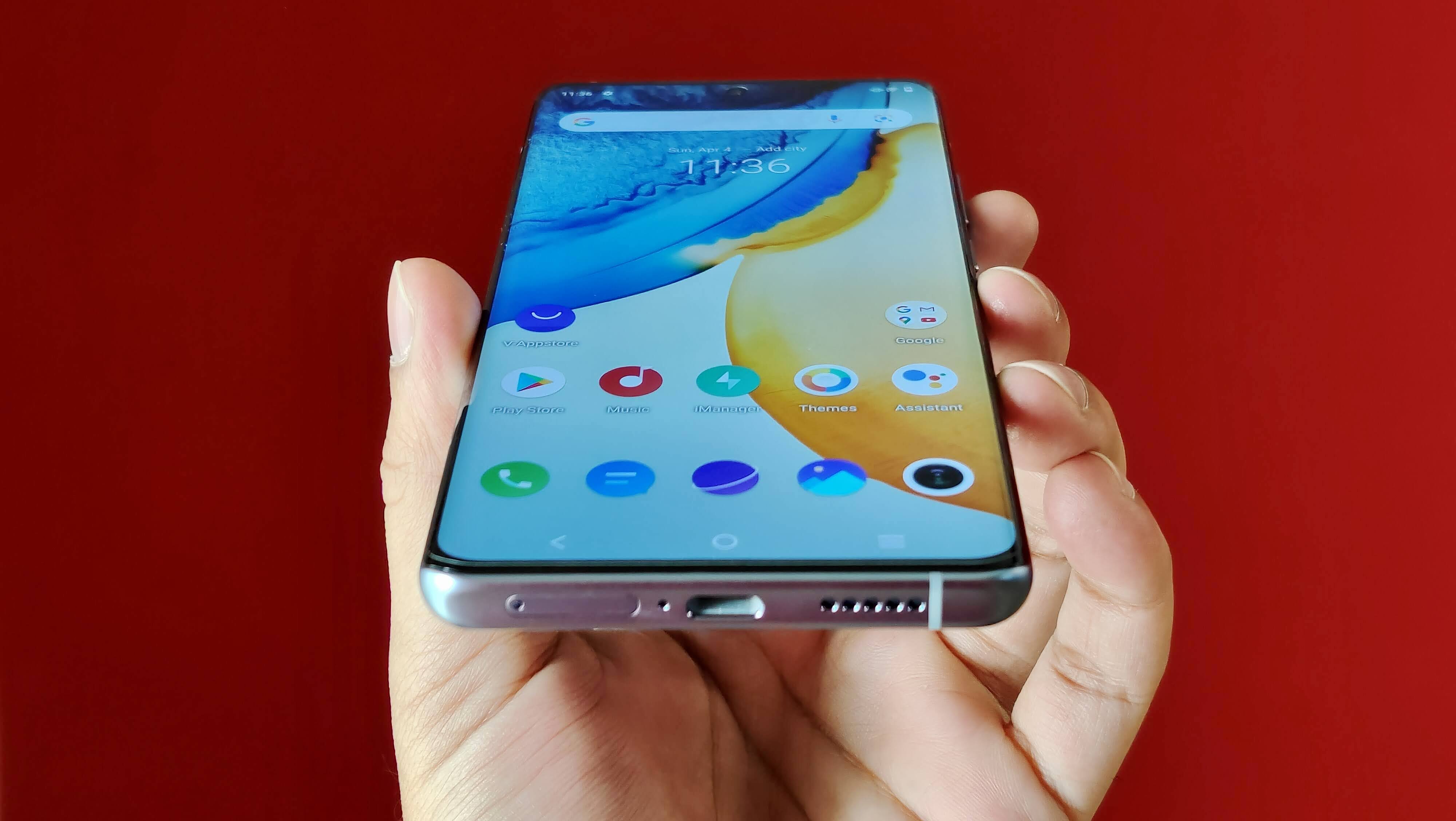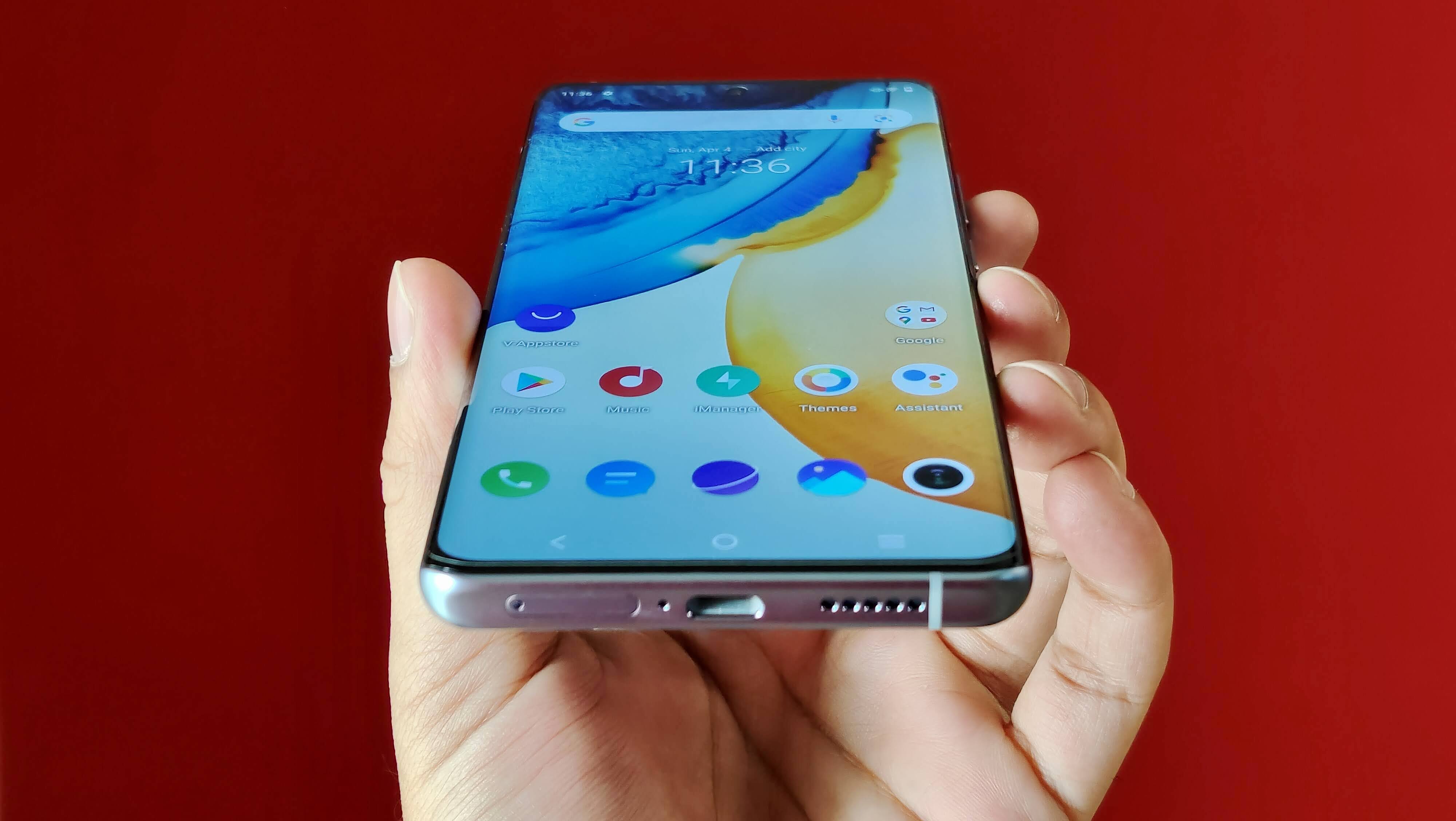 We did face some jitter while capturing 50-megapixel images but that shouldn't be a deal-breaker for you as the best of smartphones go through a minor hiccup when capturing large files.
Although the X60 Pro+ is made for heavy camera users and not gamers, we did try some games on this including Call of Duty Mobile and Genshin Impact. The titles worked just fine on these but 30 minutes of gameplay did make it a bit warm. You can feel most of it on the metal top and bottom areas.
The X60 Pro+ runs FuntouchOS 11.1 based on Android 11, which is easy to operate and is not as cluttered as some of the other UI skins on smartphones. We specifically liked the iManager app that gives quick shortcuts to utility tools so you don't have to fiddle inside the Settings app for each of them. If you have been using any standard Android smartphone before, the FunTouchOS 11.1 might hardly take a day or two to get familiar with.
Camera
Cameras are the main reason why the X60 Pro+ exists. It is the company's best handset, for now, that comes with top of the line shooting abilities. And going by the number of features Vivo has stuffed in this one, we can surely say the firm is more serious than ever in this department. We were already impressed with the cameras of the X50 series last year and thought the X60 series to be a minor bump as the former already performed well. But there are some major and noticeable changes in this one that come in handy and don't exist just for the sake of it.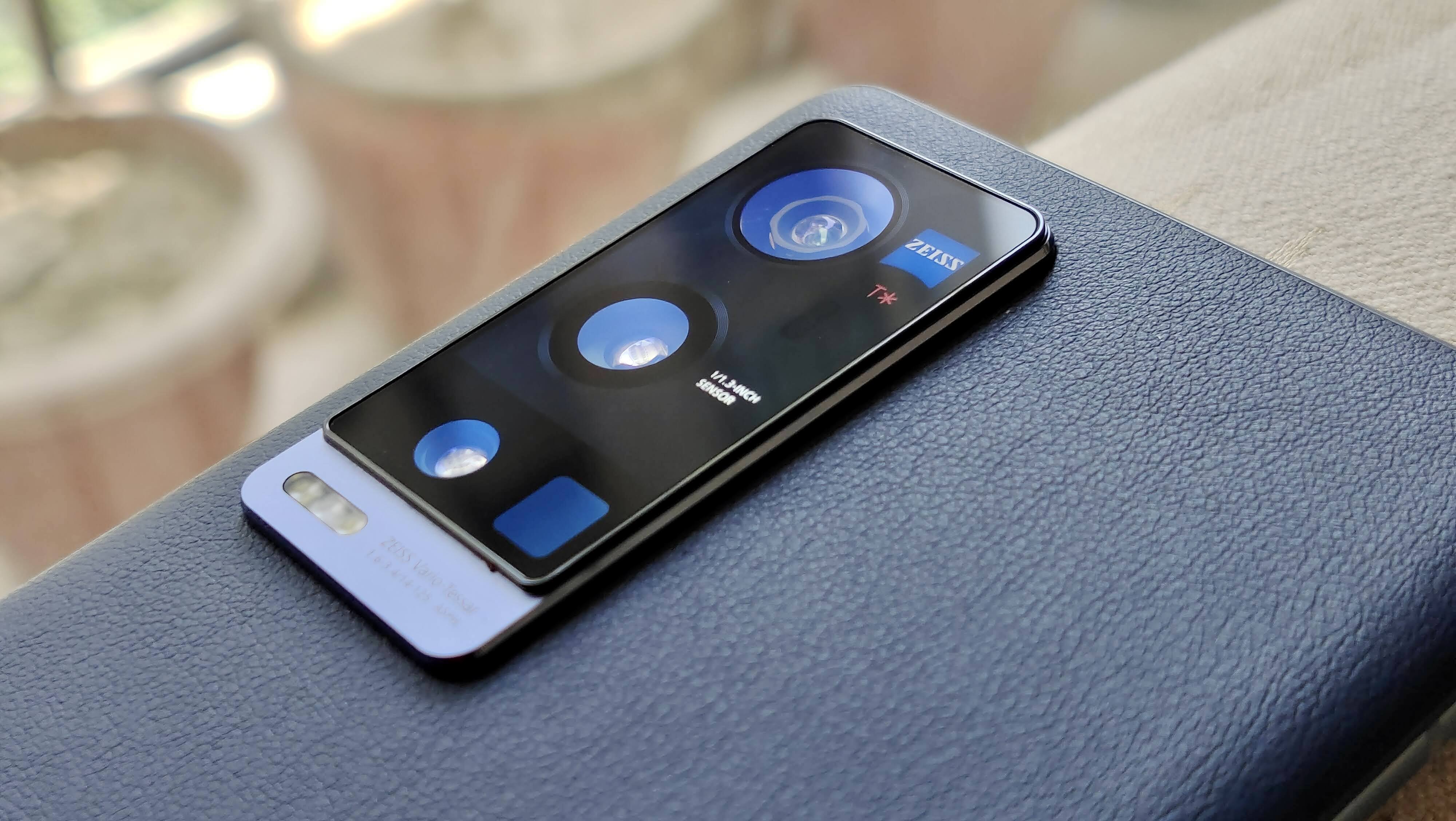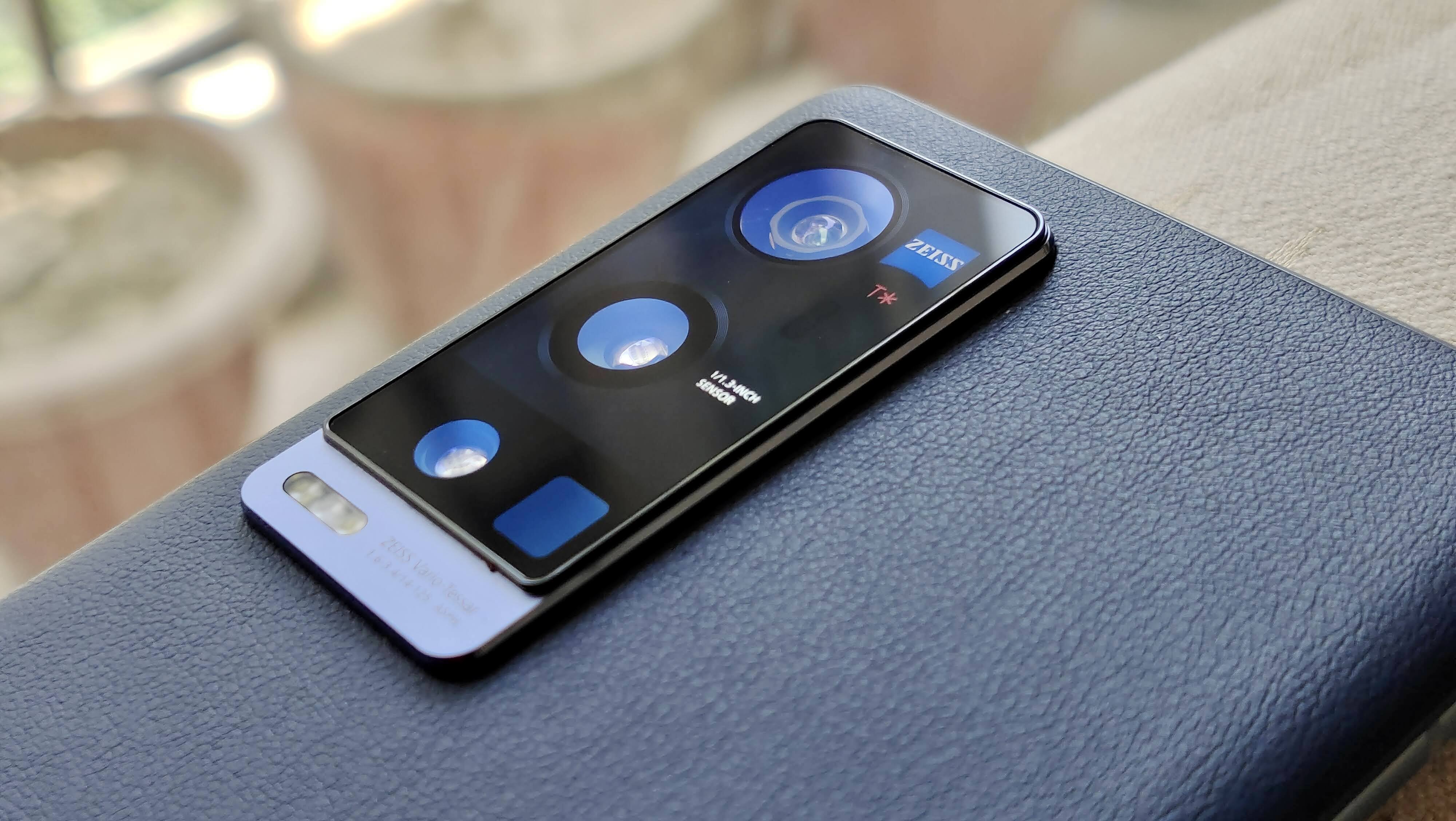 The large-sized camera bump at the back has a 50-megapixel primary GN1 sensor with f/1.57 aperture, which is rare in handsets (for now). The images clicked through this are nothing less than amazing, at least when you click them in broad daylight. The colours are saturated and the image is sharp. The AI and HDR work just fine and bring out the colours, making the entire image more vibrant and fun than what it looks like. This will surely work well for all those Instagram and other social media apps. However, at times leaving the AI and HDR switched on can lead to a way different White Balance, especially in low light. The image clicked is not bad but the colour tones can sometimes turn out to be way different than what you look at in real life and the overall tone might be changed as well.
We also noticed some extra contrast in images and loss of details in artificial lighting conditions.
However, the phone shines in low light photography. Here, the AI works perfectly and the resulting images are not just bright but also manage to capture details with accurate colours. What we did like was the quick autofocus and shutter in both daylight and low light situations. Even the image processing time is fairly quick. Night shots do require a second or two to process, but then it is the case with any other smartphone.
Extreme Night mode 2.0 is not bad. In fact, we actually found night photography the best in Vivo X60 Pro+, as compared to any other offering in the same price segment. In most cases, the AI kicks in and recognises when to activate the Night Mode. For us, we were able to get crisp shots at any given point of time after 8 PM. What, however, users might find interesting is the Astro Mode that captures stars and does a decent job at it.
Night time photography, in particular, is one of the major plus points with X60 Pro+. You usually get 1x, 2x, 5x zooming capabilities and all of them work really well in low light. Of course, there is some lack in detail but the image's overall quality and colours are appreciable. There is also a dedicated Night Mode but we often found it oversharpening the image and boosting the ISO more than required. Majority of the times we used the regular AI auto mode to get a balanced shot.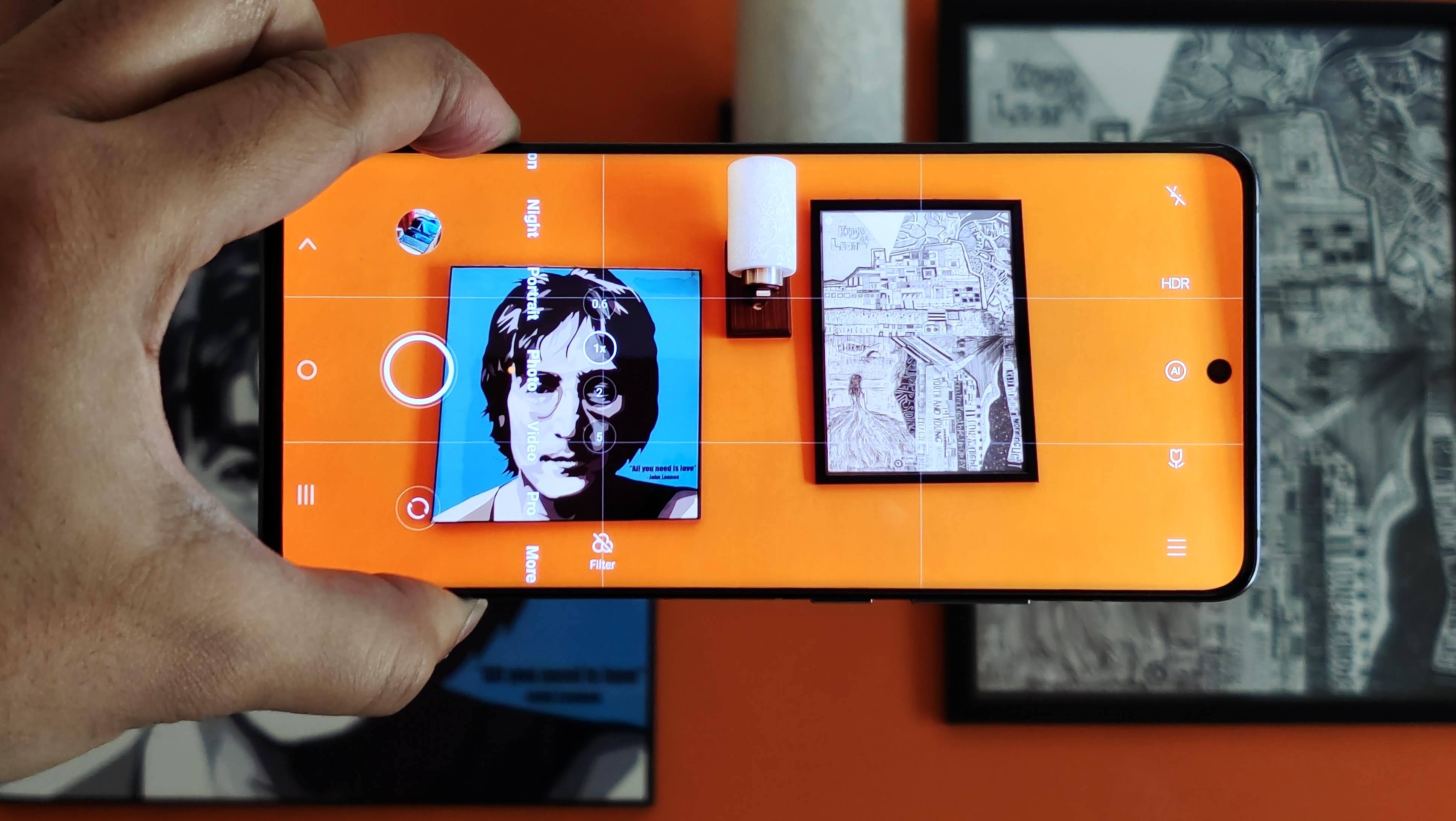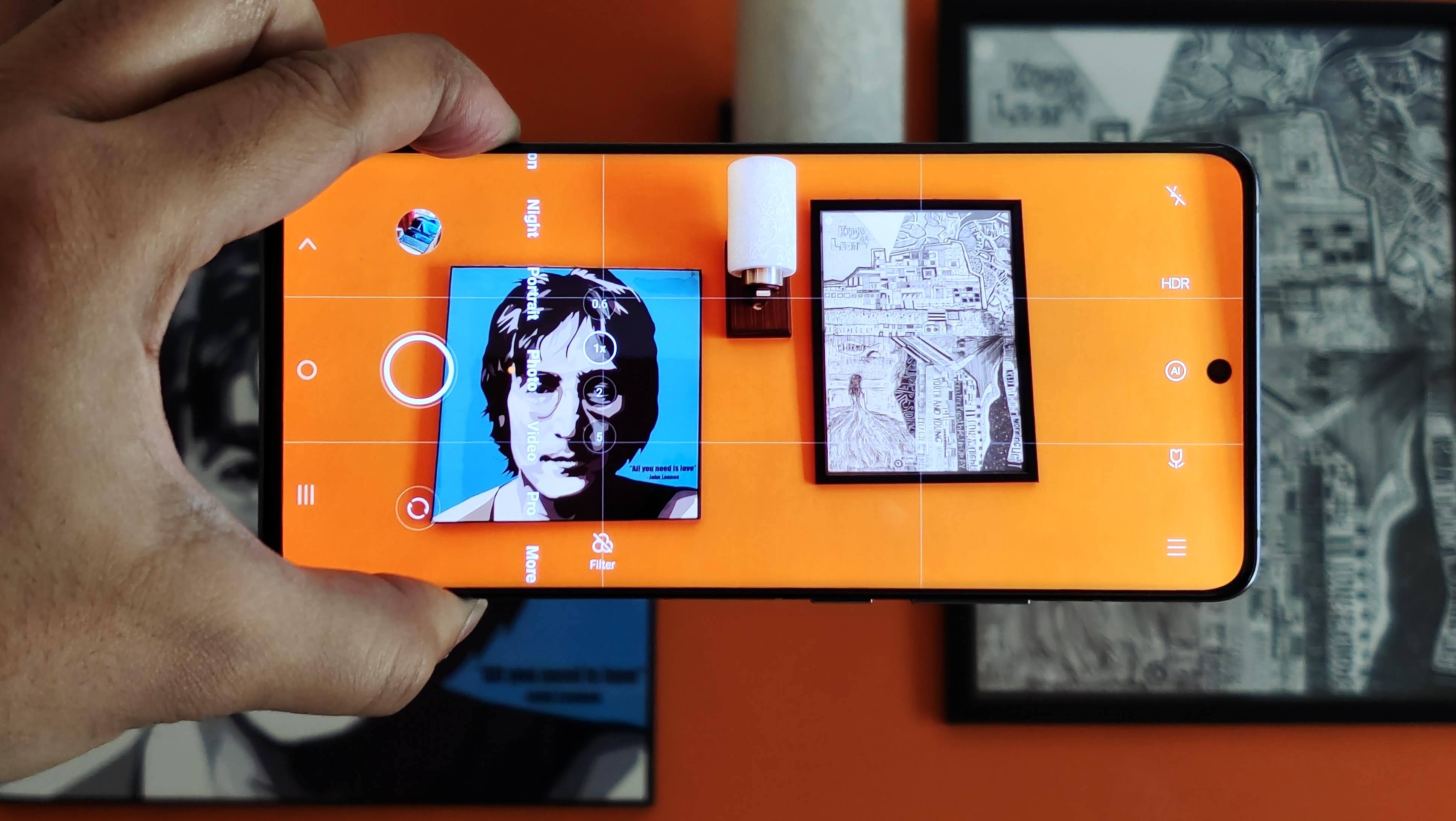 But nonetheless, we didn't have any complaints from the Ultra-Wide images with HDR and the Super Night Portraits. While the overall quality of the ultra-wide shot was good, we could see some pixel distortion and lack of details at the corners. It is not something that will bother you a lot but in case you are particular about the camera performance, you should keep this in mind.
The Pro Mode also works well, is easy to understand and pretty straightforward. The only downside here is that you can shoot RAW images in only 4:3 aspect ratio. Otherwise, tweaking the White Balance, Focus, ISO, Shutter and more was easy and the overall experience was actually good. It is also possible to shoot in 'High resolution' which is usually 50-megapixel but there's also a 100-megapixel option. We won't really recommend shooting it in this mode all the time as it takes 20-25MB space (100MP) on average and won't have a lot of difference in quality (besides more sharpness) than what is clicked in auto mode from the primary camera.
Video recording, like the last time, impressed us enough to say that X60 Pro+ could be one of the best video recording Android phones till date. This time, the improvement comes in the form of six-axis stabilisation, which does a visibly better job in handling jerks and converting them into smooth transitions on the screen, as compared to what the high-end flagships usually shoot. However, you won't experience it right away in the video mode. Vivo requires you to enable the 'Ultra Stable' mode in addition to enabling the Stabilisation option (Micro Gimbal) from the camera settings. However, the results left us with zero complaints.
Unfortunately, shooting HDR with Micro Gimbal and EIS mode is still not an option. Also, 'Ultra Stable' mode locks the video resolution to FHD and 60fps, which cuts down the flexibility for videographers by a bit. However, if you want a high-res video with Standard Stabilisation, it can go to 8K.
Talking about 8K, we are glad the handset has a high-res shooting mode, which captures a lot of details. But it is expectedly heavy. A 30-second 8K video took around 400+MB space. So, you might not want to use it more carefully. For those who want to be more creative, it is possible to shoot in a 'Movie' mode.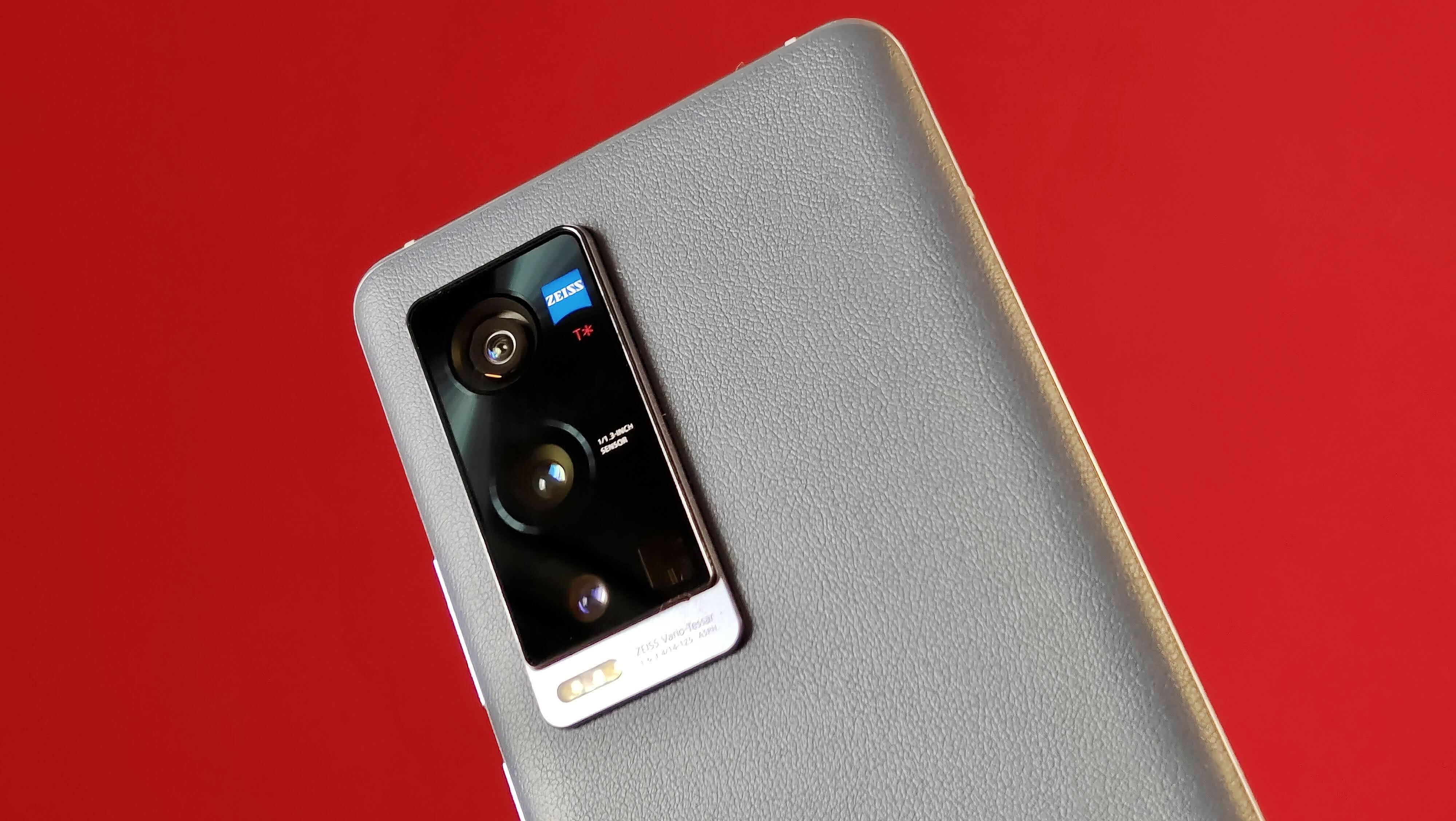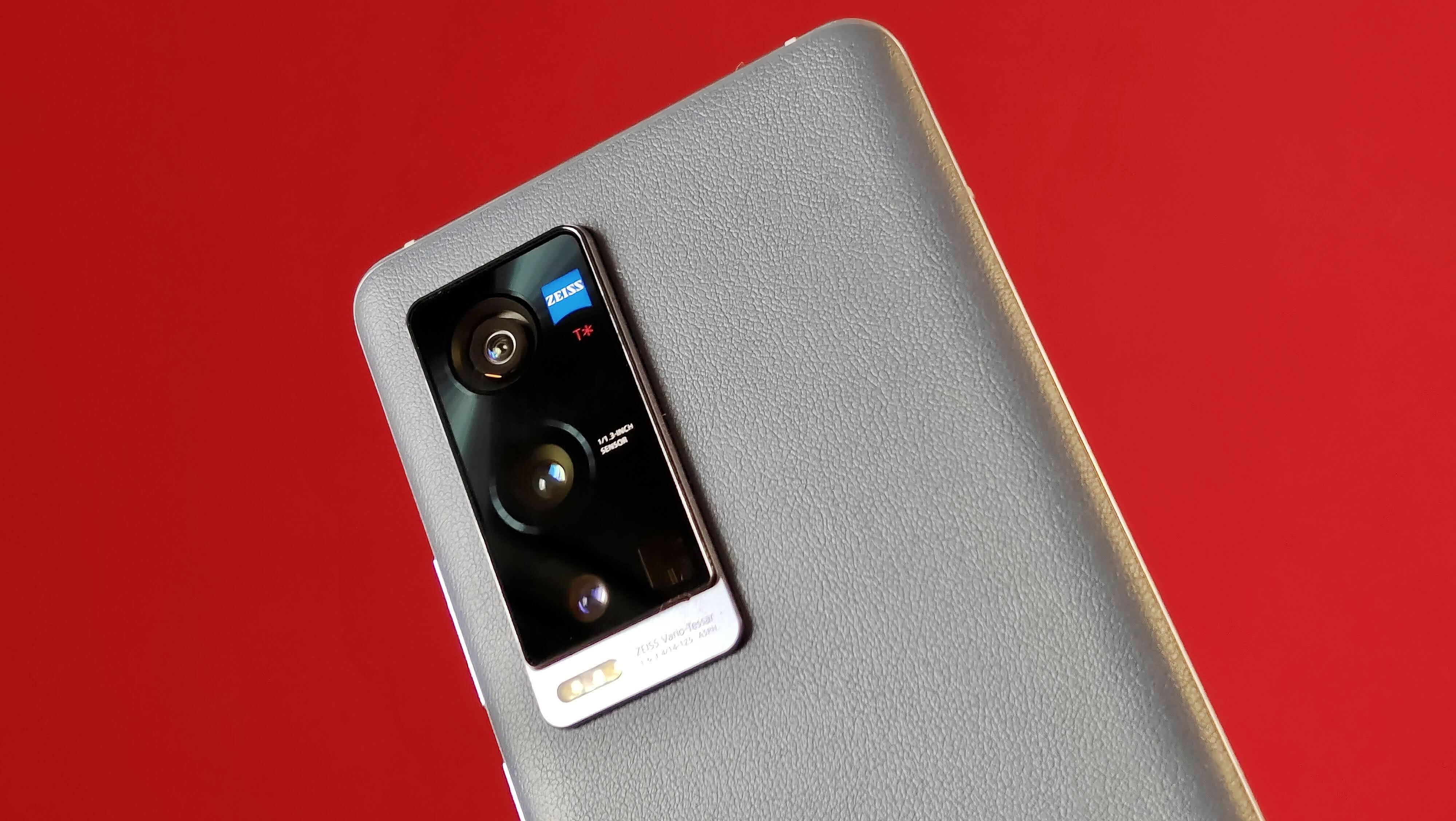 All said, the cameras in X60 Pro+ are one of the most versatile ones we have seen and the capabilities it has, might be overwhelming at first but you will be thankful that you are pretty much covered with everything here.
Battery
The 4,200mAh battery is not a whole lot of capacity you find in smartphones but you can manage it through the day if you are an average or a light user. In our daily usage, which included a couple of hours of gaming, video streaming, social media browsing, checking emails and taking calls, we were able to get around five plus hours of screen time on average.
However, switching to 60Hz did result in a minor change but it still won't be enough if you are a heavy user. However, it will be able to deliver almost a day's worth of juice with the 'Always On' screen feature.
But the most important feature is the 55W fast charging speed when wired. Even better is the fact that you get the charger inside the box, something with which brands are slowly moving away from. Using the charger, you can get up to 100% charge in almost an hour, which is commendable. Unfortunately, X60 Pro+ still sits behind few handsets when it comes to wireless charging, which can be a bummer for some, but definitely not enough to not consider it at all.
Verdict
If you know or have read about other flagship phones, you know that X60 Pro+ checks all the boxes to classify itself as a flagship. And that's not all, it has some of the most innovative camera tech, including the 6-axis gimbal video recording feature, which we haven't seen in any other handset yet. You get a fairly good design, top of the line processor, ample RAM and a good AMOLED display. And all these are enough to make it worthy. But it is still not as feature-rich as others in the range and still cuts corners in the form of no wireless charging, no IP rating and average battery performance. These are not deal breakers but surely something that you will be missing out on.
With X60 Pro+, Vivo is making you stick with a smartphone camera and nothing more. If you are a mobile photography enthusiast with a good budget, the X60 Pro+ is the way to go. In case you want an overall powerful smartphone that has a bit of everything, this might not be our first choice. So the question here is not if the handset is worth it, the question is if the trade-offs are worth it? And considering how Vivo X60 Pro+ masters one category, it seems to justify the ₹70,000 price tag (at least for now).
Considering the handset does have some drawbacks, it will be easy and quick for OEMs to topple it with a better value for money camera smartphone. We just need to see how fast they can be in doing so.
Follow HT Tech for the latest tech news and reviews , also keep up with us on Twitter, Facebook, and Instagram. For our latest videos, subscribe to our YouTube channel.
First Published Date:
11 May, 11:27 PM IST
71620747480905
NEXT ARTICLE BEGINS