Apple doubled its business in India last quarter, says Tim Cook
Cook, however, said that there was a lot more headroom in emerging markets such as India.
Updated on 28 Jan 2021, 08:40 AM IST
in news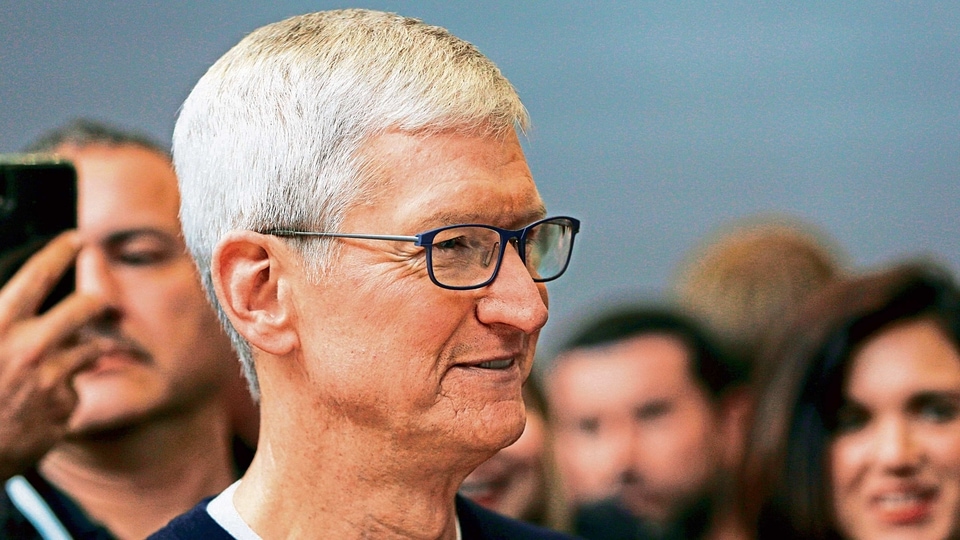 Apple doubled its business in India last quarter compared to a year ago, said CEO Tim Cook during the company's Q1 2021 earnings call.
Responding to a question over Apple's new sources of growth, Cook said: "If you look at our share in some of the other products, whether you look in iPhone or Mac or iPad, you find that the share numbers leave a fair amount of headroom for market share expansion. And this is particularly the case in some of the emerging markets, where we're proud of how we've done but there's a lot more headroom in those markets."
"Like if you take India as an example, we doubled our business last quarter compared to the year ago quarter. But our absolute level of business there is still quite low relative to the size of the opportunity. And you can kind of take that and go around the world and find other markets that are like that as well," he added.
Cook pointed out some of the efforts the company had made to tap the Indian market. This included opening an online store, which Cook said, is getting a "good traction." He also reiterated the company's plans to open retail stores in India in the future.
"There are several markets I alluded to before, India is one of those, where our share is quite low, it did improve from the year-ago quarter, our business roughly doubled over that period of time, so we feel very good about the trajectory. We are doing a number of things in the area, we put the online store there for example, and last quarter was the full first quarter of the online store and that has gotten a great reaction to it and has helped us achieve the results that we got to last quarter. We are also going in there with retail stores in the future and so we look to that to be another great initiative, and we continue to develop the channel as well," he said.
Cook's outlook on the Indian market corroborates some of the market reports that said Apple had one of the best quarters in the country in 2020.
According to a Cybermedia report, Apple doubled its smartphone market share in India to nearly 4% in the festive quarter of 2020. The report said the iPhone 12, 11, and XR were the top drivers of the growth. Apple posted a 60% growth year-on-year in its India business in 2020 while the festive period growth was about 100%, added the report.
Another IDC report said Apple led the premium smartphone segment that recorded a 16% year-on-year growth in October.