Educational sessions with Today at Apple launching in India on October 17
Apple's free educational sessions will go live on October 17 and can be accessed online and those interested can check out the schedule on the Apple Store.
14 Oct 2020, 11:27 AM IST
in news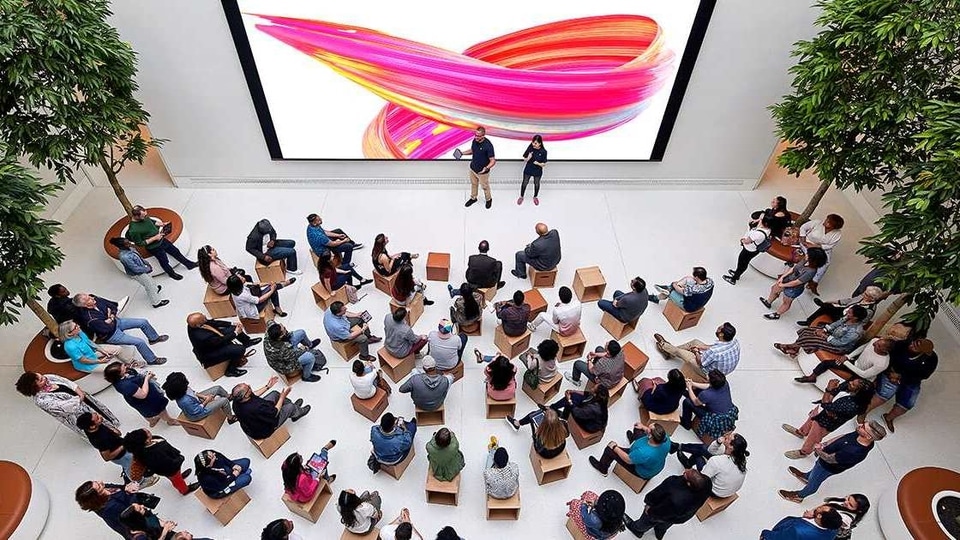 Besides announcing some great Diwali deals for this season, Apple is also kicking off the Today at Apple online sessions for India. Launching on October 17, Today at Apple sessions cover a range of topics including photography, videos, music, art design etc.
Today at Apple sessions are held all over the world in Apple's physical stores by creative pros, artists, photographers musicians etc and people attending these sessions have a chance to learn both basics and how-to lessons and professional-level programs. The whole idea is to make customers use their Apple products better.
Also Read: You can get Apple AirPods for free from the Apple Store: Here's how
Launched in 2017, Today at Apple has now been moved online from being in-store sessions thanks to the global pandemic. The digital version of the program was announced in March this year under Today at Apple @ Home sessions with how-to videos from the pros. Apple has covered seasonal sessions like Apple Camp, Made In LDN and International Day of the Girl under this initiative already and has also collaborated with the likes of Billie Eilish, South Korean boy band NCT, Khalid, Alicia Keys, architecture firm Foster & Partners, photographer Christopher Anderson, Taylor Swift and others.
From October 17 onwards, customers in India will be able to view the schedule of this market online at the Apple Store and register for the sessions. To kick it off, the initial sessions will focus on photography and music and will be led by local creatives and Apple's creative pros.
Local photographers with whom customers can look forward to sessions include Siddhartha Joshi Avani Rai Anurag Banerjee Prarthna Singh and Hashim Badani. And musicians onboard include Raja Kumari, Prateek Kuhad, DIVINE, Lisa Mishra and Aditi Ramesh.
The Apple-led sessions will focus on showing the creative potential of Apple products and services and be lead by store team members who will educate customers with virtual hands-on sessions.