Meet Alex Jones and InfoWars: The US conspiracy theorist facing bans from tech companies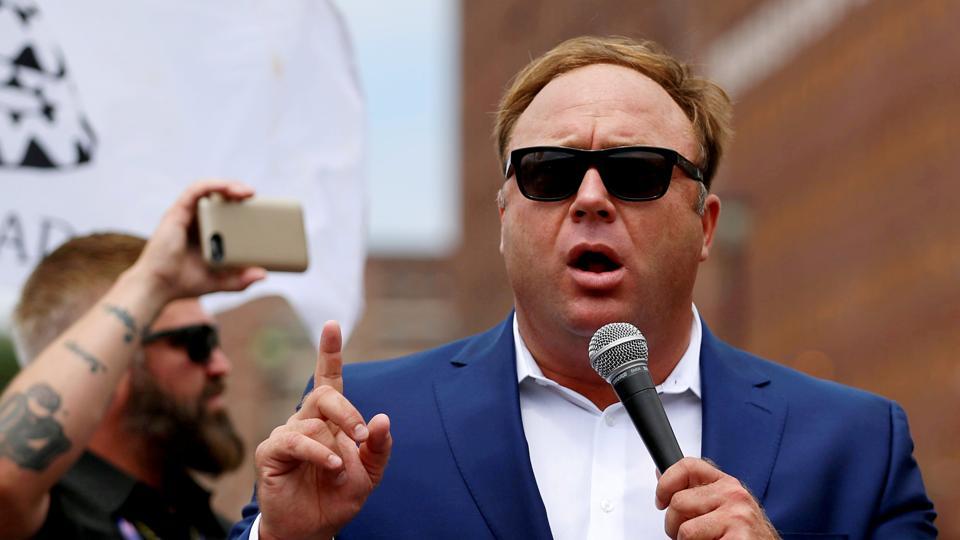 US conspiracy theorist and radio talk show host Alex Jones was banned by tech companies such as Facebook, Apple and YouTube. Twitter, however, refrained from taking a similar move. Here's everything you need to know about Alex Jones and his website InfoWars.
Alex Jones, a 44-year-old American conspiracy theorist known for his website InfoWars.com, is facing a crack down from internet companies for spreading misinformation. The catch is the crackdown is partial - exposing a conflict between the internet companies over having uniform policy for misinformation and hate speech.
What is InfoWars
Wikipedia defines InfoWars a "far-right American conspiracy theorist and fake news website." With over 10 million monthly visits, the website is said to be more popular than mainstream publications like The Economist and Newsweek.
The website has regularly come under scanner over myriad of controversies, ranging from speaking against HPV vaccine to describing shooting Las Vegas in 2017 as a conspiracy. The website also speaks in favour theories around 9/11, and New World Order.
In one of its most controversial stories, the website claimed Microsoft founder Bill Gates's father was a "top eugenicist" and that IBM was set up as eugenics trust with an objective to create a global "race-based system" and even funded Adolf Hitler. He alleged that the Gates' philanthropic organisation was aimed at creating a superior race.
Over the years, InfoWars and Alex Jones have been reported for plagiarism and spreading anti-semitism. A quick glance at the website shows an ad asking readers to download the official app "before the thought police censor InfoWars for good."
The crackdown
Last week, Facebook, Apple and Google cracked down on InfoWars and related content.
On August 6, 2018, Facebook said it had taken down videos posted by Jones and his pages for violating the company's policies for hate speech and bullying.
Here's what Facebook said:
As a result of reports we received, last week, we removed four videos on four Facebook Pages for violating our hate speech and bullying policies. These pages were the Alex Jones Channel Page, the Alex Jones Page, the InfoWars Page and the Infowars Nightly News Page. In addition, one of the admins of these Pages - Alex Jones - was placed in a 30-day block for his role in posting violating content to these Pages.
Since then, more content from the same Pages has been reported to us — upon review, we have taken it down for glorifying violence, which violates our graphic violence policy, and using dehumanizing language to describe people who are transgender, Muslims and immigrants, which violates our hate speech policies.
All four Pages have been unpublished for repeated violations of Community Standards and accumulating too many strikes. While much of the discussion around Infowars has been related to false news, which is a serious issue that we are working to address by demoting links marked wrong by fact checkers and suggesting additional content, none of the violations that spurred today's removals were related to this.
Apple also took down entire libraries of InfoWars podcasts from the iTunes store. "Apple does not tolerate hate speech, and we have clear guidelines that creators and developers must follow to ensure we provide a safe environment for all of our users," an Apple spokesperson said.
"Podcasts that violate these guidelines are removed from our directory making them no longer searchable or available for download or streaming. We believe in representing a wide range of views, so long as people are respectful to those with differing opinions."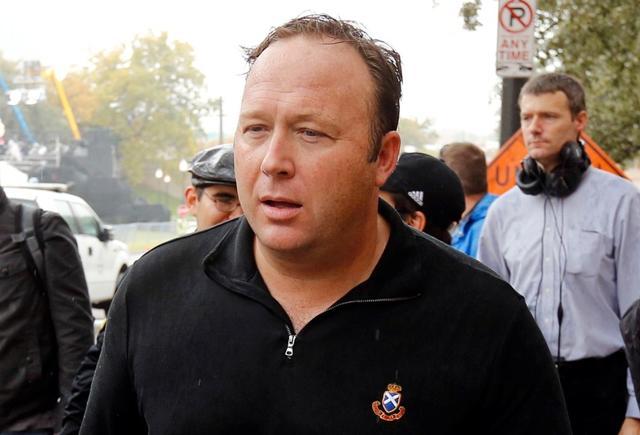 Google soon followed other internet giants to block the official Alex Jones channel from YouTube.
"All users agree to comply with our Terms of Service and Community Guidelines when they sign up to use YouTube. When users violate these policies repeatedly, like our policies against hate speech and harassment or our terms prohibiting circumvention of our enforcement measures, we terminate their accounts," Google told CNBC explaining the reason behind the taking down the channel.
Not a complete ban
Interestingly though, Apple hasn't completely banned Jones' from its ecosystem. It still allows the official InfoWars application on the App Store because it doesn't violate these guidelines.
"We strongly support all points of view being represented on the App Store, as long as the apps are respectful to users with differing opinions, and follow our clear guidelines, ensuring the App Store is a safe marketplace for all. We continue to monitor apps for violations of our guidelines and if we find content that violates our guidelines and is harmful to users we will remove those apps from the store as we have done previously," an Apple spokesperson said.
After the removal of the podcasts, InfoWars' official app shot up in Apple's App Store and even became one of top news apps, ahead of the likes of Google News and CNN in the US.
Twitter too has decided not to suspend Jones from its platform, saying he hasn't violated the company's rules.
"We didn't suspend Alex Jones or Infowars yesterday. We know that's hard for many but the reason is simple: he hasn't violated our rules. We'll enforce if he does. And we'll continue to promote a healthy conversational environment by ensuring tweets aren't artificially amplified," wrote Twitter CEO Jack Dorsey in a tweet.
We didn't suspend Alex Jones or Infowars yesterday. We know that's hard for many but the reason is simple: he hasn't violated our rules. We'll enforce if he does. And we'll continue to promote a healthy conversational environment by ensuring tweets aren't artificially amplified.

— jack (@jack) August 8, 2018
Twitter's VP for trust and safety Del Harvey in a tweet said that she had written a letter to employees explaining the reason why the micro-blogging platform didn't take action against Alex Jones.
"It's worth noting that at least some of the content Alex Jones published on other platforms (e.g., Facebook and YouTube) that led to them taking enforcement against him would have also violated our policies had he posted it on Twitter," Harvey said in the letter. "Had he done so, we would have taken action against him as well."
Twitter's stance, however, has received major backlash. CNN in its report said that the tweets that allegedly violated Twitter's policies were removed; the micro-blogging site says it didn't.