Music is an extremely personal and emotional experience for people: Dolby Lab's Ashim Mathur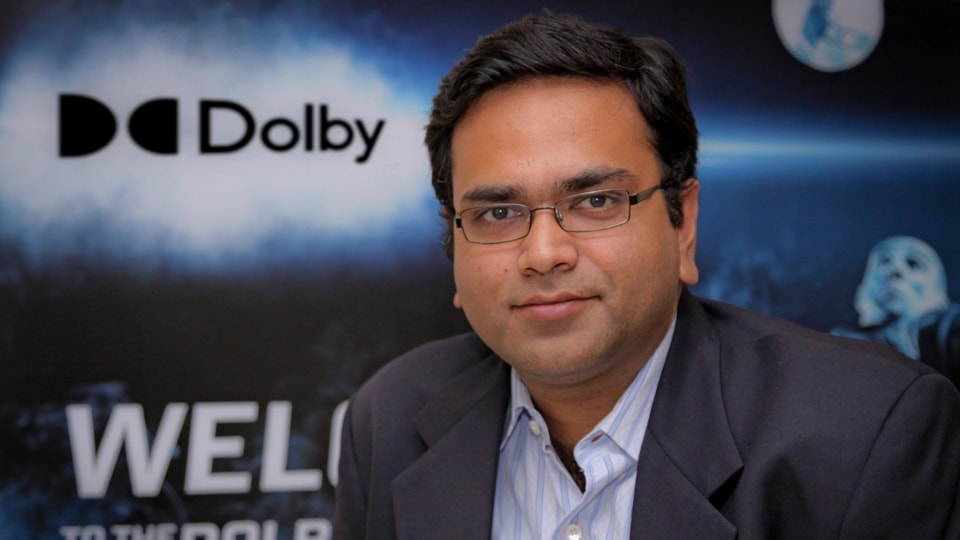 Ashim Mathur, Senior Regional Director, Emerging Markets, Dolby Laboratories, chats with HT Tech about the Apple and Dolby collaboration that brought Dolby Atmos support to Apple Music and why it matters.
If you haven't been living under a rock and you are an Apple user or an Apple Music subscriber, you'd know that the music platform now supports Spatial Audio with Dolby Atmos. Apple had announced in its Worldwide Developers Conference (WWDC) earlier this year that Lossless and Dolby Atmos support were coming to Apple Music and both these features have only just rolled out for Indian users. While Lossless Audio is not something all users can access since it needs wired headphones and lossless audio is not supported over Bluetooth (Apple's own AirPods don't support it), Spatial Audio is easy to access.
So what does Dolby Atmos Spatial Audio actually mean?
Simply put, it is like the surround sound you get from your home theatre systems where the speakers are strategically placed in different parts of the room. With Dolby Atmos Spatial Audio support on Apple Music, you can expect a similar experience from compatible headphones and earphones like the Apple AirPods Max and the AirPods Pro. So in a track that you are listening to, you should be able to place exactly what direction each sound is coming from. Spatial Audio support also means that the headphone will track your head movement and link back to the device you are streaming from. So if you move your head around you will be able to notice a slight shift in sound direction.
To understand things better and learn more about the collaboration between Dolby and Apple, we spoke to Ashim Mathur, Senior Regional Director, Emerging Markets, Dolby Laboratories, and here are excerpts from our chat:
How did the collaboration between Apple and Dolby come about?
Dolby takes pride in the work that it does with all its partners. We have had a long association with Apple and are extremely proud of this collaboration. Music is an intrinsic part of the mainstream lifestyle and the partnership with Apple gives us the possibility of changing the way people listen to music.
Apple is a global company; it has a presence in terms of both devices and services across the globe. They are committed towards the content creation ecosystem – they care about content creators, content, and its consumption.
When did the companies decide that this was something you wanted to work on together to roll out to the listeners?
Our collaboration with Apple has been very exciting. We have been working closely for many years on the devices' front. Many Apple devices have delivered the Dolby Atmos experience for a long time now. Dolby technology can be found in Apple products such as iPhones and AirPods. Consumers can also access Dolby-enabled content on Apple TV+.
Music is an extremely personal and emotional experience for people. The listeners today are seeking better quality and enhanced music-streaming experiences. In fact, a Dolby-led Kantar study revealed that 9 out of 10 music listeners in India believe superior audio quality is important while streaming music on smartphones. To cater to this demand, Dolby and Apple have come together to deliver an immersive experience to the listeners. With Dolby Atmos now supporting Spatial Audio on Apple Music, we are hopeful that we would be able to change how music is created, heard, and experienced.
The music in Dolby Atmos has unparalleled clarity and depth, making the experience richer and fuller. The listeners feel more connected to the music and feelings, taking the music experience a notch higher.
How do you add Dolby support to an existing soundtrack? Tell us how the process works
Dolby Atmos is an innovative audio technology, originally created for the cinema, that envelops you in an immersive soundscape. While music mixed in stereo is limited to left and right channels, music mixed in Dolby Atmos is freed from channels, allowing artists to now place individual sounds all around you. They can also decide the volume, size, and diffusion level of the instrument to reveal nuanced details in the music.
The listeners can enjoy Dolby Atmos on mobile phones, headphones, television, soundbar, home theatre, smart speakers, or a PC. Moreover, Dolby Atmos automatically delivers the highest-quality audio your streaming service and device can support, so your music always sounds its best whether at home or on the go.