Samsung's foldable phone is here: Game changer or just a gimmick?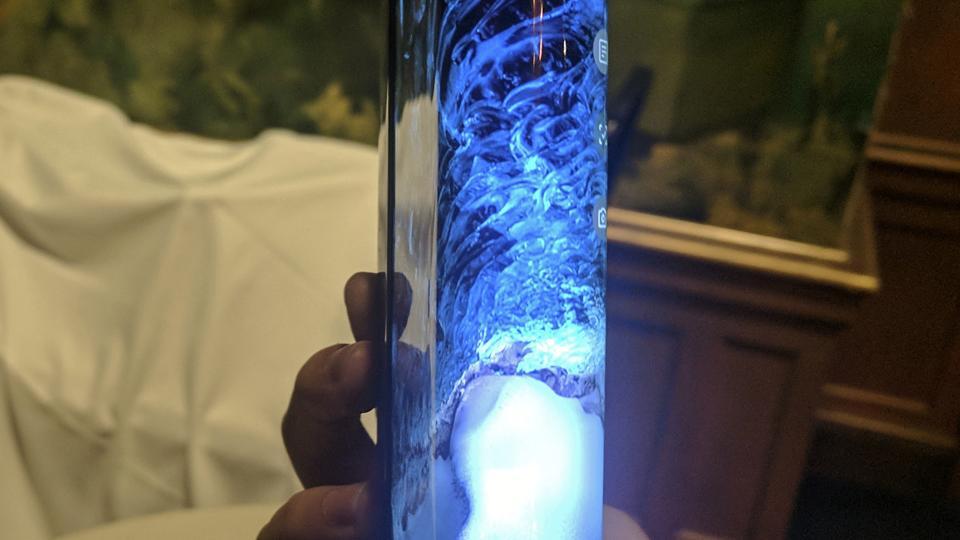 The race for foldable phones has begun with Samsung unveiling its first ever "Infinity Flex Display". Here's how foldable phones will impact you and the industry.
Foldable phones are no longer mere prototypes that make sporadic appearances at technology conferences. They are now inching closer to commercial production and may very well herald the much-awaited change in the smartphone design.
Foldable phones: The race has begun
Samsung has become the world's first major player to launch a foldable phone in the world. The South Korean giant is betting big on "Infinity Flex Display" and a brand new user interface. The company has kept other important details under the wraps as it intends to keep the competition guessing. Also, it may use a separate event, most probably CES or MWC next year, as the launch pad for the official hardware launch.
Samsung, however, is not alone in its endeavours to build a foldable smartphone. A week before Samsung's device, a US-based startup Royole Corporation introduced FlexPai in China. The basic folding functionality of FlexPai is quite similar to Samsung's Galaxy foldable phone.
Huawei in September this year said it aimed at launching the world's first foldable phone. Apart from a folding screen, Huawei promised to launch the phone with support for 5G - another important trend set to take off in 2019.
Xiaomi is also said to be in the fray for the foldable phones. Lenovo earlier this year showcased bendable phone at a technology conference. Last year, Lenovo introduced Cplus - a concept phone that could be folded into a bracelet. The rollable phone featured a 4.35-inch AMOLED screen and leather back. These phones are yet to see the light of day.
Game changer?
Foldable phones come at a time when smartphone companies are scrambling to introduce something 'new' to attract consumers. In a fast evolving space, phone companies haven't been able to be introduce a radical design change over the years except for minor changes like edge-to-edge screens and increasing the number of rear camera sensors from one to two, even three and four. Foldable phones could very well break the design monotony.
"I don't see this as the future of phones. It's a branch in the future evolution. I see folding phones and tablets branching out into a separate evolutionary direction, but like phablets, I don't see enormous uptake," said Prasanto K Roy, a technology commentator.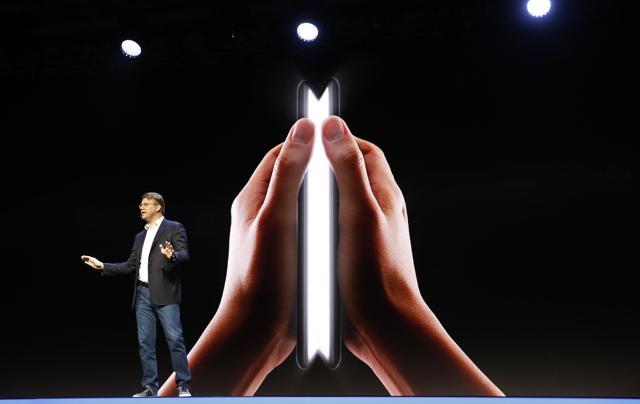 "I see them more as proof of concept, spinning off the technology—folding or wraparound displays—for other applications, including commercial entertainment and medical displays. And future devices for more niche applications, including for doctors or accountants who once in a while, even while on the go, want to switch to large displays even in a pocketable product," he added.
Big screen for better video experience
Another senior industry analyst said that the foldable phones are part of the smartphone companies' to deliver larger screen phones without increasing the form factor. For instance, Samsung's new foldable phone has a large 7.3-inch screen when fully opened - among the largest screens ever on a phone. Even FlexPai has about 7 inches of screen.
The rush to deliver bigger screen comes in the wake of growing consumption of multimedia on phones. According to a report issued by Cheetah Lab from Cheetah Mobile and UC Media Lab from UCWeb, Alibaba Digital Media and Entertainment Group, Indians are spending more time on entertainment content, especially videos.
"In a range of categories for Apps in India, active penetration rate of Video Apps ranks 3rd only after Tools and Communication apps, with a much higher rate than that of Social Media Apps, which stands at 67.3%. With increasing popularity of smart devices and acceleration of network speeds, Indian users are fast shifting from traditional media to digital media for content consumption. Relatively speaking, Indian users prefer to consume online entertainment products than users in China and in the United States," said the report.
"Movies and TV shows account for majority of content consumption in long videos. YouTube has a daily usage of more than one hour, and Hotstar of 55 minutes. Apart from video integration platform YouTube, which dominates the online video consumption, platforms with homemade content capabilities such as Amazon Prime Video and Netflix have also made India their key market, with number of Indian users gradually expanding in 2018," the report added.
Challenges
Counterpoint Research Director Jeff Fieldhack writes that Samsung's new phone is a "critical and key form factor of the future."
"However, the on-stage unveiling did have a 'resistive touch display' feel. Meaning, it is a great groundbreaking technology, but gen1 will certainly have its limitations as well as tremendous software work to do just as bygone resistive displays had. In addition, this certainly will not be an easily pocketable device while folded (or open)," he added.
The analyst pointed out, "We will see this shift from small screens to large screens growing. So, going forward, people will have larger screens but more easy to carry around due to the foldable design. From technology point of view, the foldable phones will take about another couple of years to go mainstream. Apart from new design, things like edge computing and 5G will play bigger and more crucial roles."
Another major challenge that these foldable phones face is the availability of an OS-level ecosystem. How well the apps on a foldable phone will work? And how soon developers will start building apps for such screens?
One of the possible reasons why Samsung chose a developer conference to unveil a new hardware. The company unveiled One UI, a brand new approach to the mobile OS. The software aims to make the bigger screens more usable for single handed usage. The revamped software uses new visuals with borrowed elements from Apple's iOS and Android Pie.