Apple Watch Series 3 prototype shows Smart Connector, potential blood pressure tracking support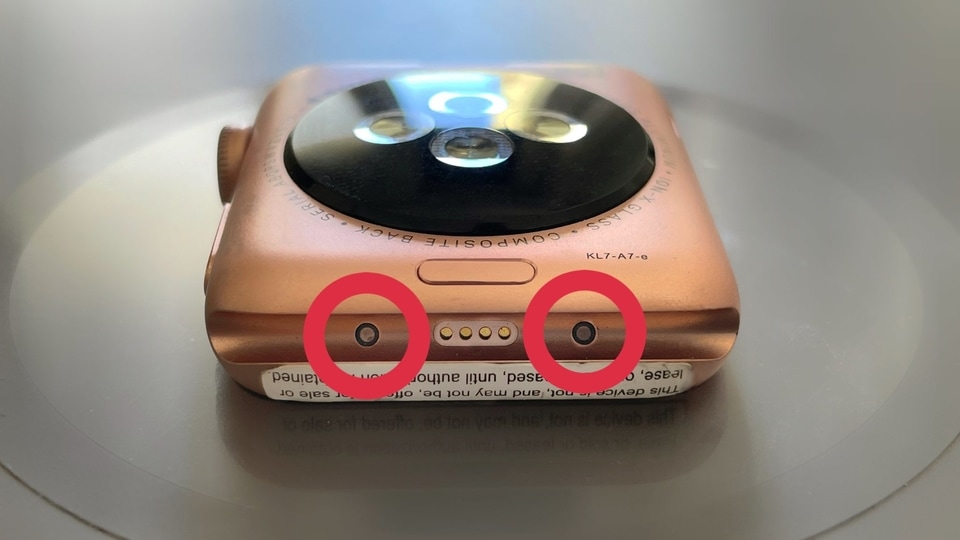 An Apple Watch Series 3 protoype shows a Smart Connector and the capability to monitor blood pressure. Take a look at one of the early prototypes of the Apple Watch.
Before the first-gen Apple Watch was launched in 2014, some prototypes were doing the rounds of the internet that revealed the details of the smartwatch before it launched in September that year. Now, Giulio Zompetti has shared an image of an early prototype of the Apple Watch Series 3 that looks almost identical to the final version that was launched, but there are a couple of differences. This prototype has a Smart Connector, for starters.
As 9to5Mac points out, every Apple Watch comes with a hidden port that is used internally, by the company, for diagnostics and internal tests. The Apple Watch Series 3 prototype image shared by Zompetti shows off two other mystery connectors that are not hidden. They look quite similar to the Smart Connector we've seen on the Apple iPad, but smaller. One of the possible reasons for this could be that these connectors might have been a part of new Smart Connectors for the Apple Watch, something the company was testing internally. As Zompetti says on Twitter, Apple might have been working on smart bands for the early versions of the Apple Watch Series 3.
9to5MAc spoke to Zompetti who said that Apple was working on special sensors to add blood pressure monitoring features to the Apple Watch, which might have been possible through a "smart band". But this prototype that Zompetti shared is a non-functional unit so there is no knowing how it would really have worked.
However, this falls in line with an Apple patent that was revealed in 2017, the same year as the Apple Watch Series 3, that showed a new system for monitoring blood pressure using the Apple Watch with a "sensor-equipped watch band". And the prototype we see now was in all probability used for testing the tech described in that patent.
Rumour has it that this year's Apple Watch Series 7 is going to come with new sensors that will enable more health features including a thermometer, and a blood glucose level monitoring sensor. We shall have to wait a few months more to find out what Apple has in store for us this year.