Fossil launches the sustainable Solar Watch for ₹9,995
The Fossil Solar Watch is limited edition and only 1,754 watches will be made for each dial size.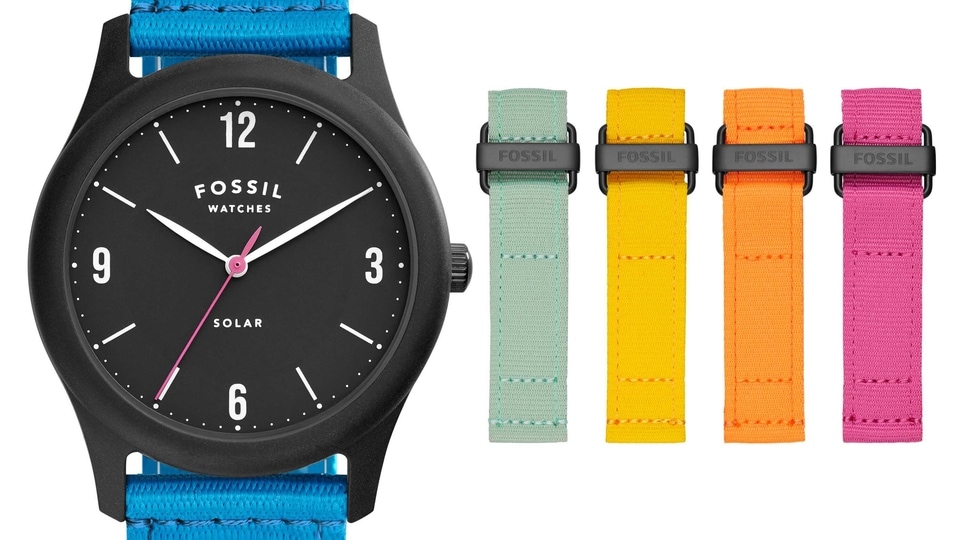 In a move to make a positive social and environmental impact, Fossil has given itself a goal to design and produce 100% of its products to meet the pro-planet criteria by 2025. Each and every product they make will include at least one sustainability material and all the packaging will be done with recyclable and/or reusable material.
The first of these pro-planet products is the Solar Watch that Fossil has launched in the country today. The outer ring of the watch acts as the solar panel capturing light to power the solar cell that's underneath the dial. The energy is stored in a rechargeable battery that powers the watch. Once the watch is fully charged, it can run for four months before you will need to charge it again. The watch is encased in a partially bio-based plastic case made from environmentally-friendly castor oil.
Additionally, the Solar Watch comes with five pull-through straps made with yarn spun from approximately 16 plastic bottles.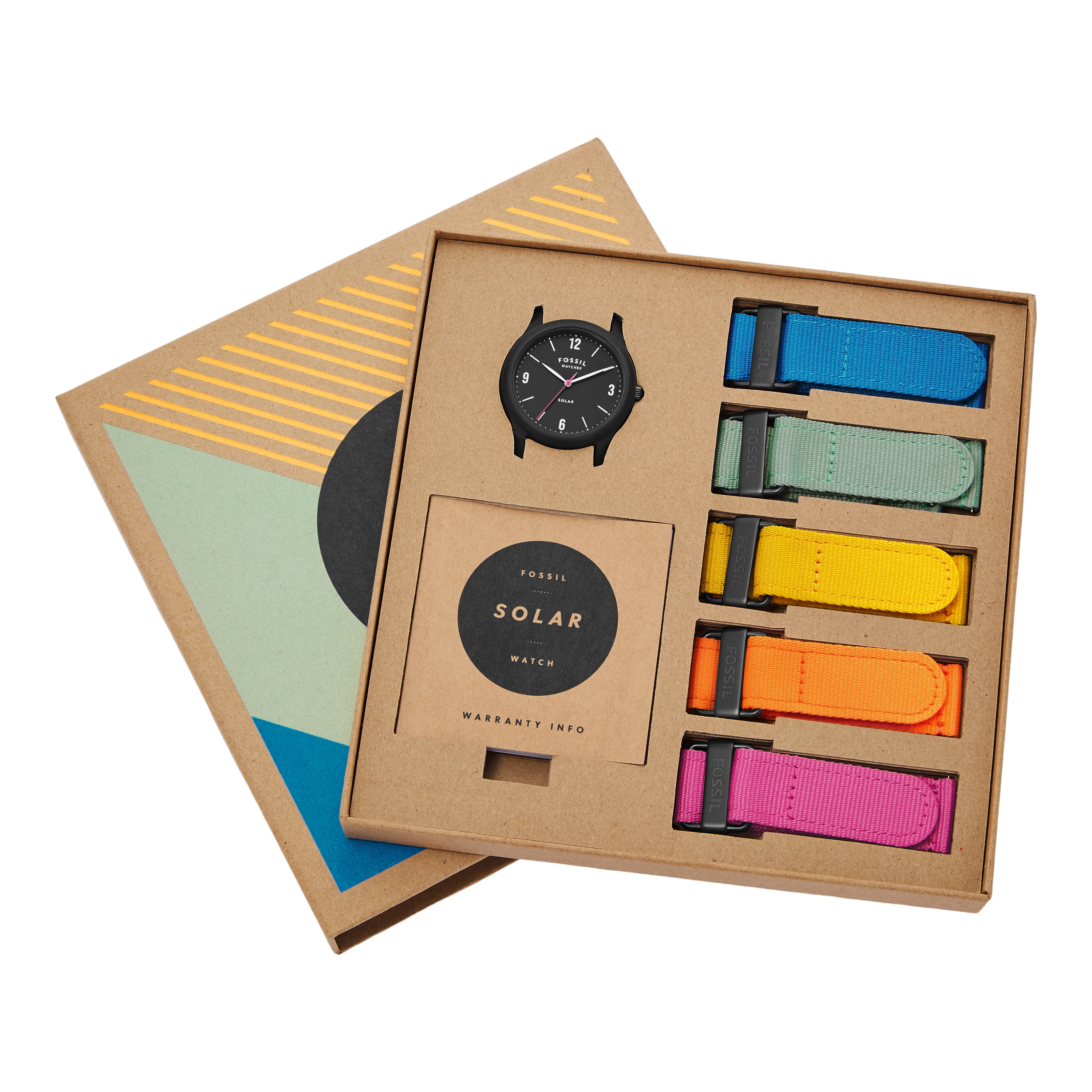 Fossil is partnering with EcoMatcher to plant a tree for every person who buys the Solar Watch. If you buy one you just need to follow the instructions inside the box to name your tree and see where it's planted and also track its CO2 performance. With your purchase of the Solar Watch, you can go here and enter the serial number of your watch to claim your tree.
However, this is a limited edition watch and Fossil has made only 1,754 watches each for each size - 36mm and 42mm - and costs ₹9,995. That means only 3,508 Solar Watches are out there, so if you want one, you have to hurry. The Solar Watch is available for purchase on Fossil.in and at select Fossil retail stores.