Friendship Day 2021: Here are the best fitness trackers you can get priced under ₹5,000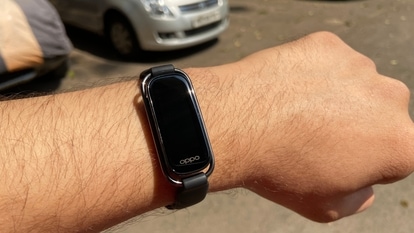 Fitness trackers are the best gift you can give a friend this International Friendship Day 2021. Check out our top picks of the best activity trackers priced under ₹5,000.
August 1 is International Friendship Day, and there's no better time to show your close friends how much you care about them. With the novel coronavirus pandemic, many of us were forced to remain home for months, for our own safety. With the relaxation of norms in some areas, many are slowly embracing an active lifestyle or choosing new fitness goals. This Friendship Day 2021 is one of the best opportunities to gift a friend a smart fitness tracker to help them achieve their fitness goals, while also showing you care about them.
Wearable fitness trackers come in all shapes and sizes, offering a variety of features and functionality. However, if you're looking for a basic fitness tracker that does the essentials properly – tracking workouts, mirroring notifications and tracking sleep, you don't have to spend a large sum of money. Here's a list of the best fitness trackers and smart fitness bands you can buy under ₹5,000.
Also read: Looking for a smartphone? Check Mobile Finder here.
Huawei Band 6 - Price ₹4,490
Sporting the biggest display among all the devices in this list, the Huawei Band 6 comes with a 1.4-inch touch-enabled AMOLED screen and comes with built-in support for monitoring blood oxygen saturation levels (SpO2) along with a heart rate monitor and sleep tracking.
The device doesn't have GPS support so you'll need to carry your phone around with you if you want to track where you've worked out. It also comes with menstrual cycle monitoring and can last for up to two weeks on a single charge.
B0923DSVJJ
Mi Smart Band 5 - Price ₹2,299
The Mi Smart band may sport the same old design, but it comes with a new magnetic charger mechanism and a clear and sharp display. The fitness tracker comes with a sleep tracker and a heart rate sensor, but no SpO2 tracking like its competitors.
It can also be used during heavy workouts and allows you to mirror your notifications, control your music and camera. The Mi Fit app may be a little difficult to use compared to the apps for the other devices on this list, but you get to pick from over 100 "watch face" designs for the Mi Band, or you can make your own from the app.
B08GXC2NTX
Samsung Galaxy Fit 2 - Price ₹3,999
If you are deeply immersed in the Samsung ecosystem, you will find that the Galaxy Fit 2 smart fitness tracker offers some of the best integration with Samsung's Galaxy devices.
The device has a 1.1-inch AMOLED screen and comes with over 50 different watch faces that can be used to customise the device's main screen. Users can also automatically reply to some messages with templates. The device connects to Samsung's Wearable app that is available from the Google Play Store.
B08KV57H9X