Global TWS market could register 33% YoY growth in 2021: Counterpoint
The global TWS market grew 78% YoY in 2020 despite the pandemic-triggered downturn.
Updated on 04 May 2021, 03:46 PM IST
in wearables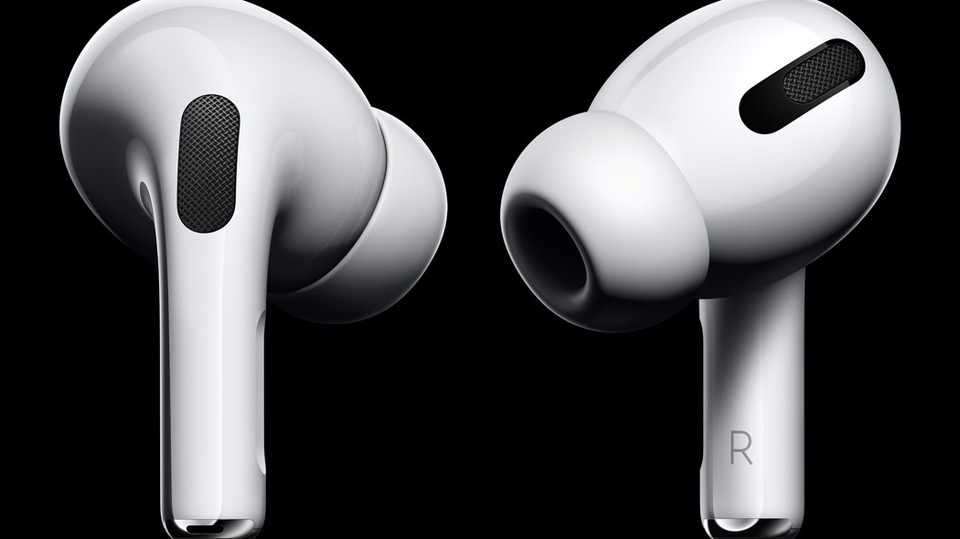 The global TWS market is expected to grow 33% year-over-year in 2021 and hit 310 million units, according to the Counterpoint Global Hearables (TWS) Market Forecast. The report adds that the TWS market had grown 78% YoY in 2020 despite the disruption caused by the Covid-19 pandemic. Last year, the market exceeded the estimates in 2020 to hit 233 million units.
Researchers point out that the pandemic had hit the production in China early last year, but it has become better since then. They also say that the production capacity is now at full-utilisation levels. Another interesting takeaway is that the impact has been limited, as the market has a relatively higher portion of online sales compared to other tech categories. Within the TWS space, low-to-mid-end model sales have grown at a faster pace than other segments. It has led to a "blended" average selling price of the market.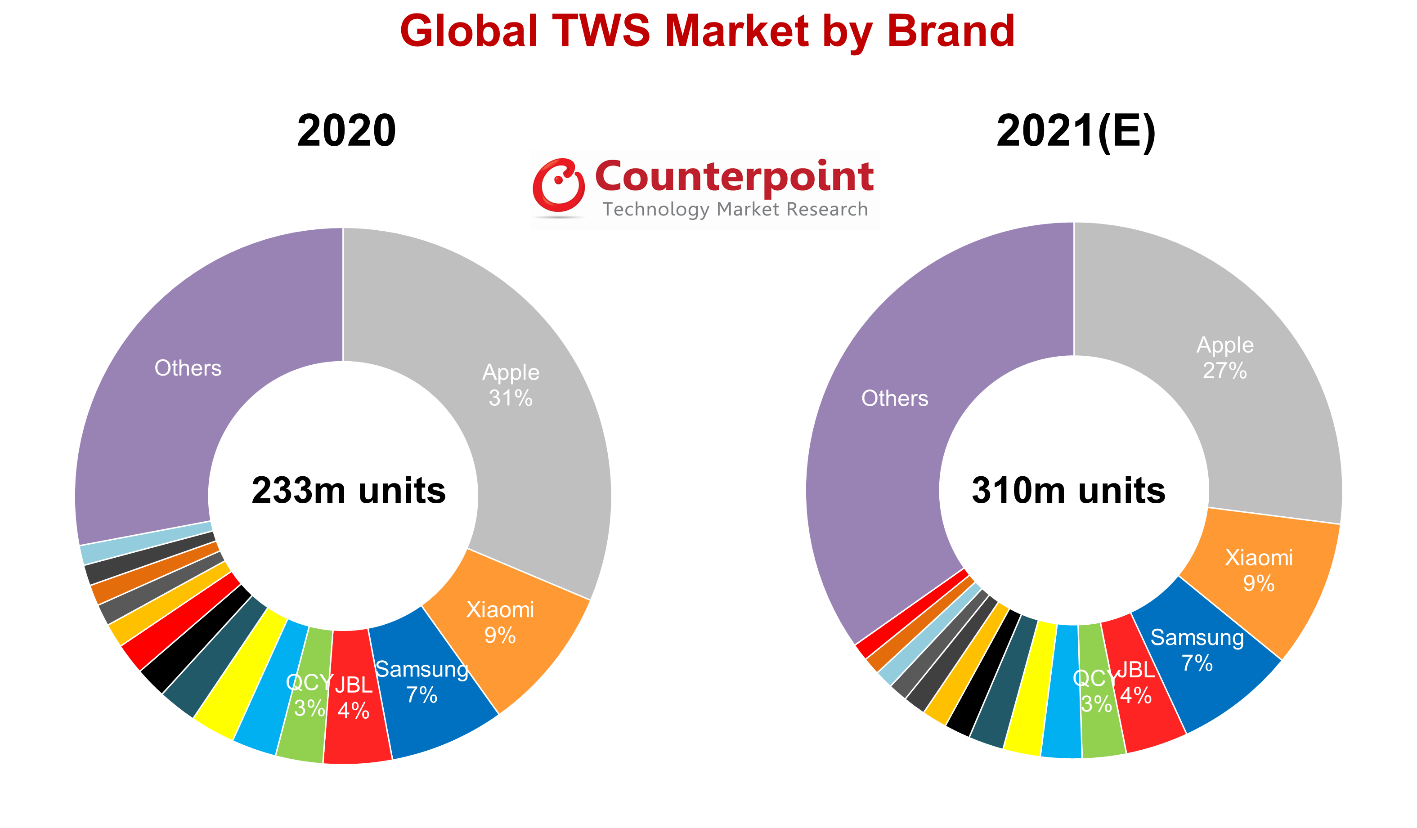 According to Counterpoint, Apple remained the market leader in 2020 but its share has declined steadily through the year and even dipped below one-third of the TWS market. It is expected to continue to lead the market and may hit 84 million units. The share, however, could decline by 4%. Xiaomi and Samsung will continue to be prominent players in the segment.
ALSO READ: Flipkart launches Nokia Bluetooth neckband, TWS in India
Senior Research Analyst Liz Lee said, "Most anticipated is a new release from Apple, its first in two years. We expect it to be one of the biggest drivers of TWS market growth from Q4 2021 to the next year. Apple will maintain strong market leadership based on its loyal customer base, although its share will inevitably fall with the intensifying competition."
Lee added, "At that point, the market focus will gradually shift to the mid-to high-price segment as vaccinations help consumer sentiment improve. Then, most premium brands will add advanced features and various functions to their new models and create high-value addition in the long term. Meanwhile, low- to mid-priced brands will further enhance price competitiveness to compete for market share."