Top 5 smartwatches you can buy under ₹10,000 in India in Sept 2021: Check prices and specs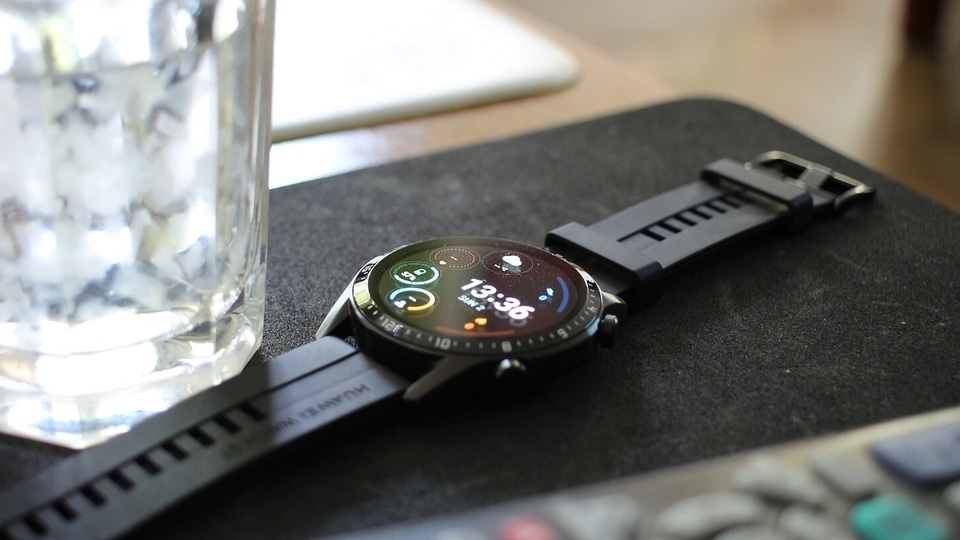 Top 5 smartwatches you can buy under ₹10,000 in India: If you want to buy a smartwatch on a budget and also get the most useful features, then you don't really have to spend a lot of money.
Top 5 smartwatches you can buy under ₹10,000 in India: Buying a smartwatch under ₹10,000 means you have several options that offer lots of value on a budget. While there is a range of products in the market across price segments that offer a wide range of features, you don't have to shell out a lot of money if you want to get access to the most important features. There are many smartwatches that are available under ₹10,000 that offer decent specifications for the price. These will mostly include fitness tracking features that will come with a bigger display, but users cannot expect to see Google Wear OS, Samsung Tizen OS or Apple watchOS on these wearables, nor the advanced features you see on those devices. If you are currently in the market for a smartwatch but want to save your hard-earned money, don't miss our handy list of the top five smartwatches you can buy under ₹10,000 in India in September 2021.
Also read: Looking for a smartphone? Check Mobile Finder here.
Realme Watch S Pro (Price ₹9,843)
The Realme Watch S Pro comes with an Arm chipset that can handle almost anything you throw at it, and offers a battery life of 14 days, thanks to a 420mAh battery. The tracker offers 15 fitness monitoring modes with GPS tracking, blood oxygen tracking and sleep and heart rate monitoring.
You get more than 100 watch faces the ability to control calls and music, and the 1.39-inch display has an AMOLED screen with up to 450 nits of brightness with an always-on display mode, but beware that it could reduce the battery life on the device.
B08SW3VG5T
Mi Watch Revolve Active (Price ₹9,999)
Weighing in at just over 30 grams, the Mi Watch Revolve Active offers the same battery life as the Realme Watch S Pro, with a 420mAh battery. It also has a 13.9-inch AMOLED display with a maximum brightness of 450 nits.
However, it has 117 fitness modes -- far more than the Realme Watch S Pro offers. You get built-in GPS tracking so you can leave your phone at home, blood oxygen level tracking, heart rate monitoring, and other smartphone-connected features.
B096ZR9HF8
Amazfit GTR 2e (Price ₹9,999)
The Amazfit GTR 2e smartwatch comes with a larger battery (471mAh) than the Realme Watch S Pro and the Mi Watch Revolve Active, and offers a battery life of 24 days. With a circular design, it weighs 32 grams. The device has a 13.9-inch display and comes with Bluetooth 5.0 support.
The device also comes with sleep tracking, sensors for heart rate tracking, blood oxygen level monitoring and a PAI score calculator (combining vitals and activity data into one score) along with support for talking to your voice assistant.
B08SDDNYMD
Realme Watch S (Price 4,999)
With a 1.3-inch screen, the Realme Watch S comes with an LCD touchscreen. It has a heart rate monitor, blood oxygen tracker and comes with 16 sports modes. The device offers a battery life of around 15 days and is water-resistant with an IP68 rating.
The device is also the cheapest on this list with a price tag of ₹4,999. The device also allows users to view their smartphone notifications on their watch and control their music.
B08MB8YL5X
Huawei GT 2e (Price ₹8,990)
The Huawei GT2 comes with a 1.39-inch display and is powered by the Kirin A1 chipset, developed in-house by the company. The device offers live blood oxygen monitoring as well as heart rate tracking while allowing users to track their stress levels throughout the day.
You also get access to 85 workout tracking modes and offers a battery life of up to 14 days. With built-in GPS support you don't have to carry your phone with you when you are on a run. Like the other watches on this list, you can check your messages, your alarms and control your music from your watch.
B085VLB9QV