WWDC 2020: Apple watchOS 7 goes official with a slew of new features
WWDC 2020: watchOS 7 for Apple Watches goes official with sleep tracking, hand washing mode and more.
Updated on 22 Jun 2020, 11:26 PM IST
in wearables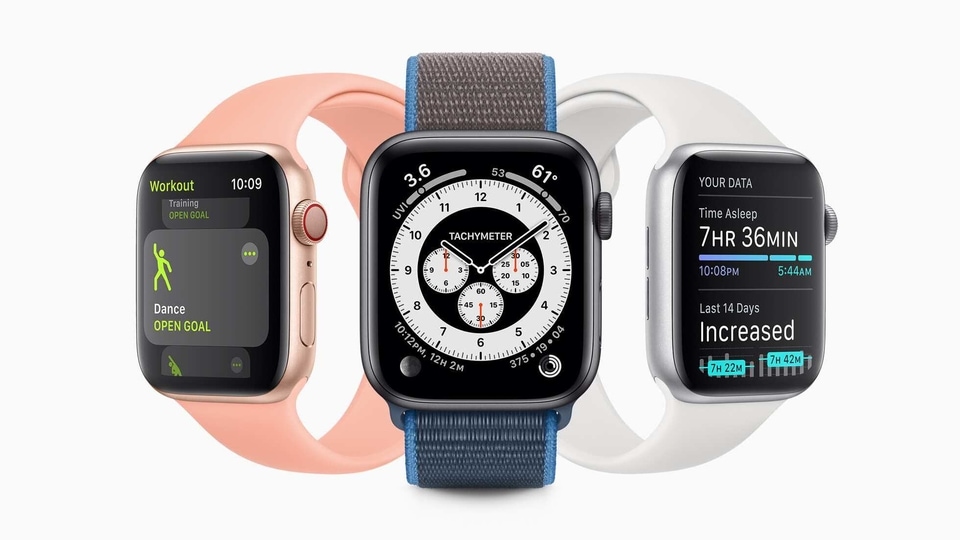 Apple at its WWDC 2020 conference unveiled a new iteration of its watchOS.
watchOS comes with more customisation options for watch faces. Users can now share watch faces via Messages or Mail, and even from links through websites and social media.
"The beautifully detailed and ultraprecise Chronograph Pro includes a tachymeter to calculate speed based on time traveled over a fixed distance, the Photos face offers color filters, and the bold X-Large face now has an option to add a rich complication," Apple explains in a press release.
Apple is also giving developers options to add more than one complication per app on one watch face. Apple Watch also gets sleep tracking with watchOS 7. The Apple Watch will detect how much sleep the user gets each night and show periods where the user was awake at night. Users will also get to see charts showing their sleep routine.
Adding to this, Apple is rolling out Wind Down'' that will make it easier for Apple Watch and iPhone users to fall asleep easily. It basically lets users create a bedtime routine which includes a specific scene in the Home app, a soothing soundscape or setting up a meditation app. When in 'Sleep Mode', Apple Watch automatically turns Do Not Disturb on and darkens the screen overnight.
It doesn't end here. Apple Watch can also ring out a silent haptic alarm so that you don't jump out of the bed first thing in the morning. The wake-up screen will also show the current battery level.
Another interesting feature coming to the Apple Watch is handwashing mode. The Apple Watch will automatically detect handwashing motions and sounds. It will also start a 20-second countdown timer and if the user finishes early it will prompt to complete washing their hands properly. The Apple Watch will even remind you to wash your hands.
Apple has also improved the Workout app to collect accurate calorie exertion for dance. And this works with dance styles like bollywood, cardio dance, hip-hop and latin.