Sony WH-1000XM4 headphone review: Sony has outdone itself
With WH-1000XM4, the bar has definitely been raised this time. But the question is, by how much? Does WH-1000XM4 just catch-up with others in the market or are the improvements really worth
₹
29,990 price tag? We find out in our review.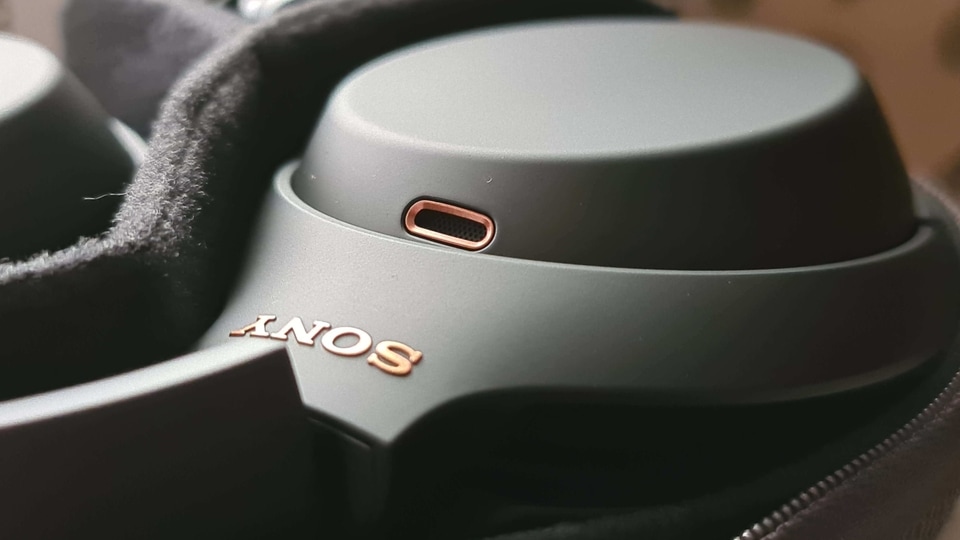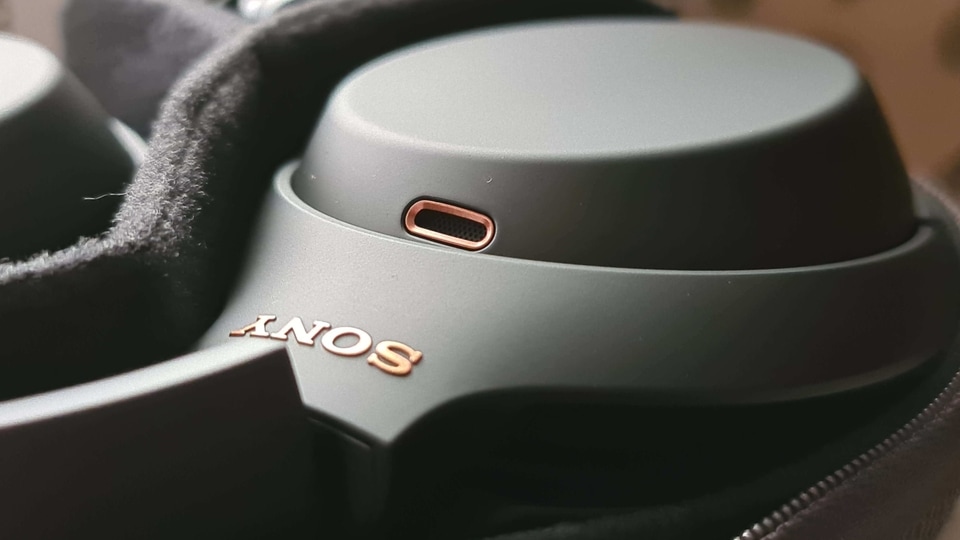 Sony has finally unleashed what can be called its benchmark headphone of the year, the WH-1000XM4. We have already tried the 1000XM3 that was launched back in 2018 and they were quite great already, but 1000XM4 is here to push the limits of technology and premium audio experience a notch higher. The Sony 1000XM4 actually comes at a really well-timed moment when a few headphones have managed to beat the 1000XM3 in certain aspects (but definitely not all). Now, the bar is set to be raised.
The question is, by how much? Sony says it has made a good amount of internal changes and has added a few more features that were missing the last time. Going by that, these headphones should deliver the best experience available right now.
So are the Sony WH-1000XM4 those headphones that will stay relevant even after a couple of years or do they just catch-up with the others on offer with most obvious features? Or is the improvement worth the ₹29,990 price tag? We used them for nearly a month and here's our review.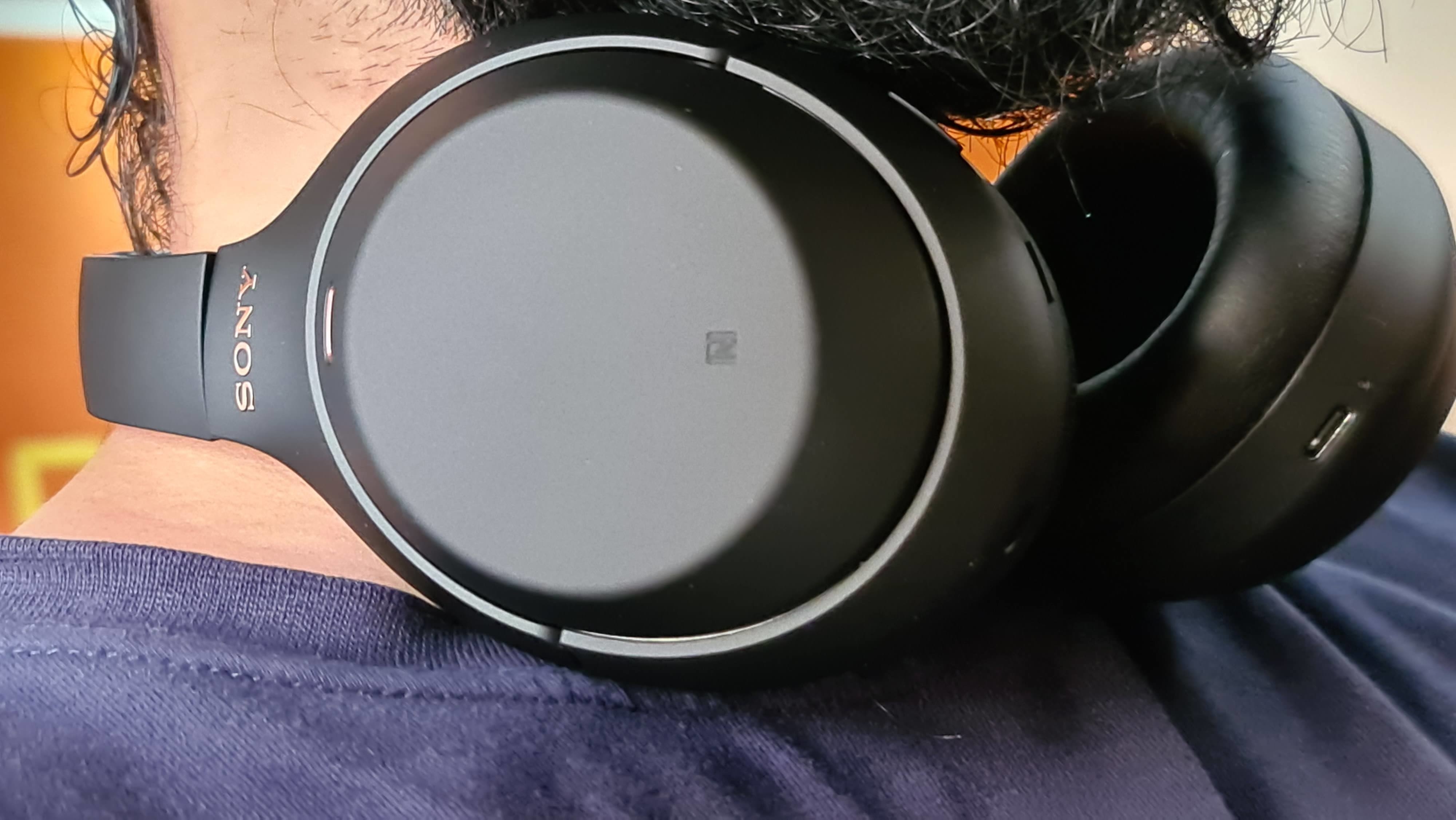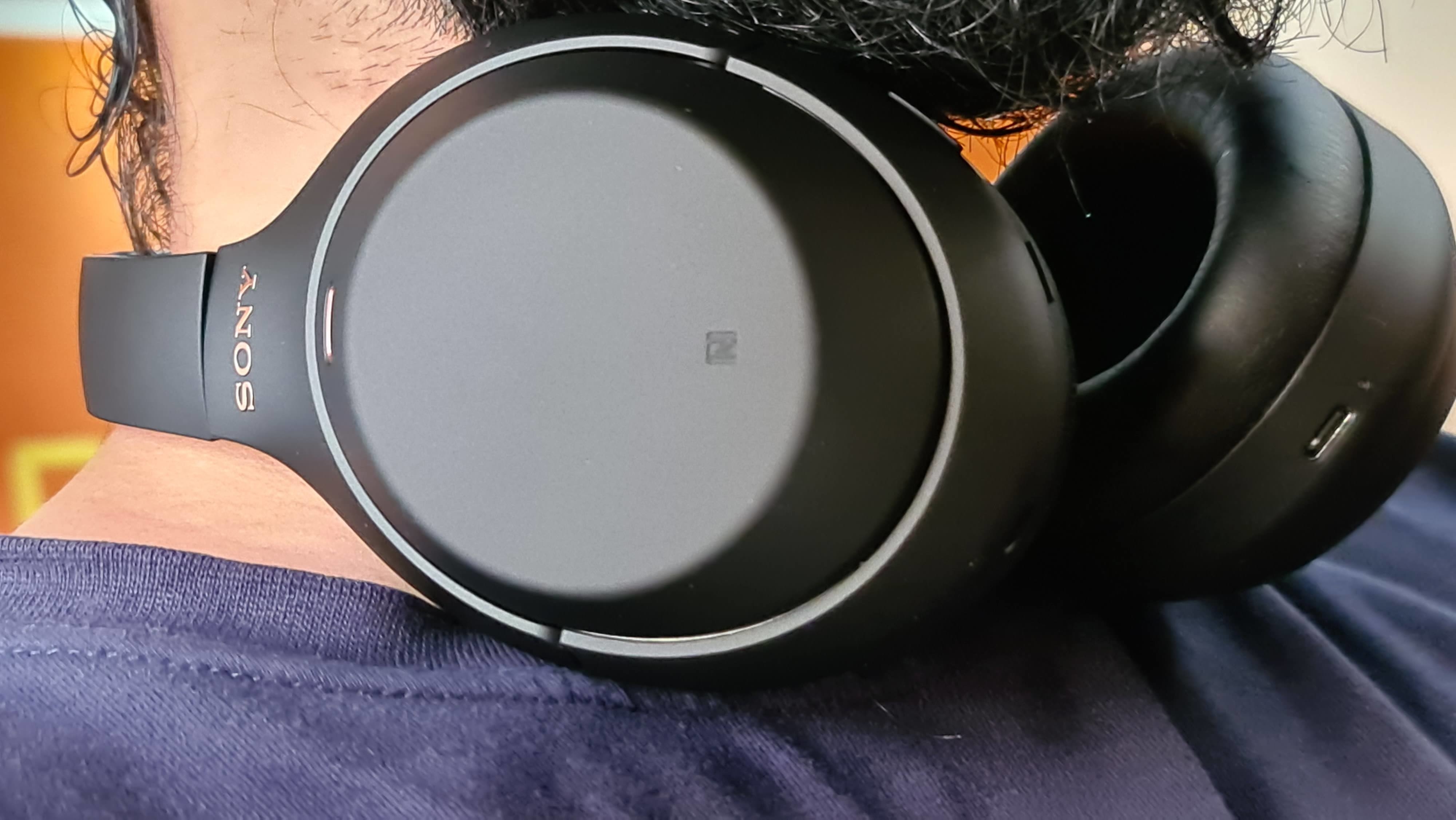 Design and build
If you are familiar with how the WH-1000XM3 looks, the 1000XM4 might not seem interesting at all. The changes on the outside are so minimal that if you keep them next to each other, you might not be able to tell the difference. Only the eagle-eyed will notice that the NFC logo is engraved this time on the outside. The look is a tad-bit stealthier with a more muted matte finish this time around. However, the use of hard plastic is still there (works well for the weight) along with increased padding. Even the headband structure is wider for more comfortable wear.
But one of the major changes is seen on the inside of the left earcup. This time you have a pretty evident wear sensor alongside the acceleration sensors. The hinge, however, stays the same. As for the rest, the quality of the headband, ear cups and buttons are the same and seem durable. Although Sony says that 1000XM4 is lighter, we didn't feel any difference.
That said, the headphones are easy on your head and you will hardly feel any weight. Add a fairly balanced clamping force and you have perfect headphones that won't give you fatigue when wearing for hours.
Although the 1000XM4 looks nearly the same as 1000XM3, which is not a bad design by any means, some may not find it as fancy looking as Bose Noise Cancelling 700 headphones. This is subjective though.
As for the buttons on each earcup, they're easily accessible and we didn't take much time to get familiar with the layout.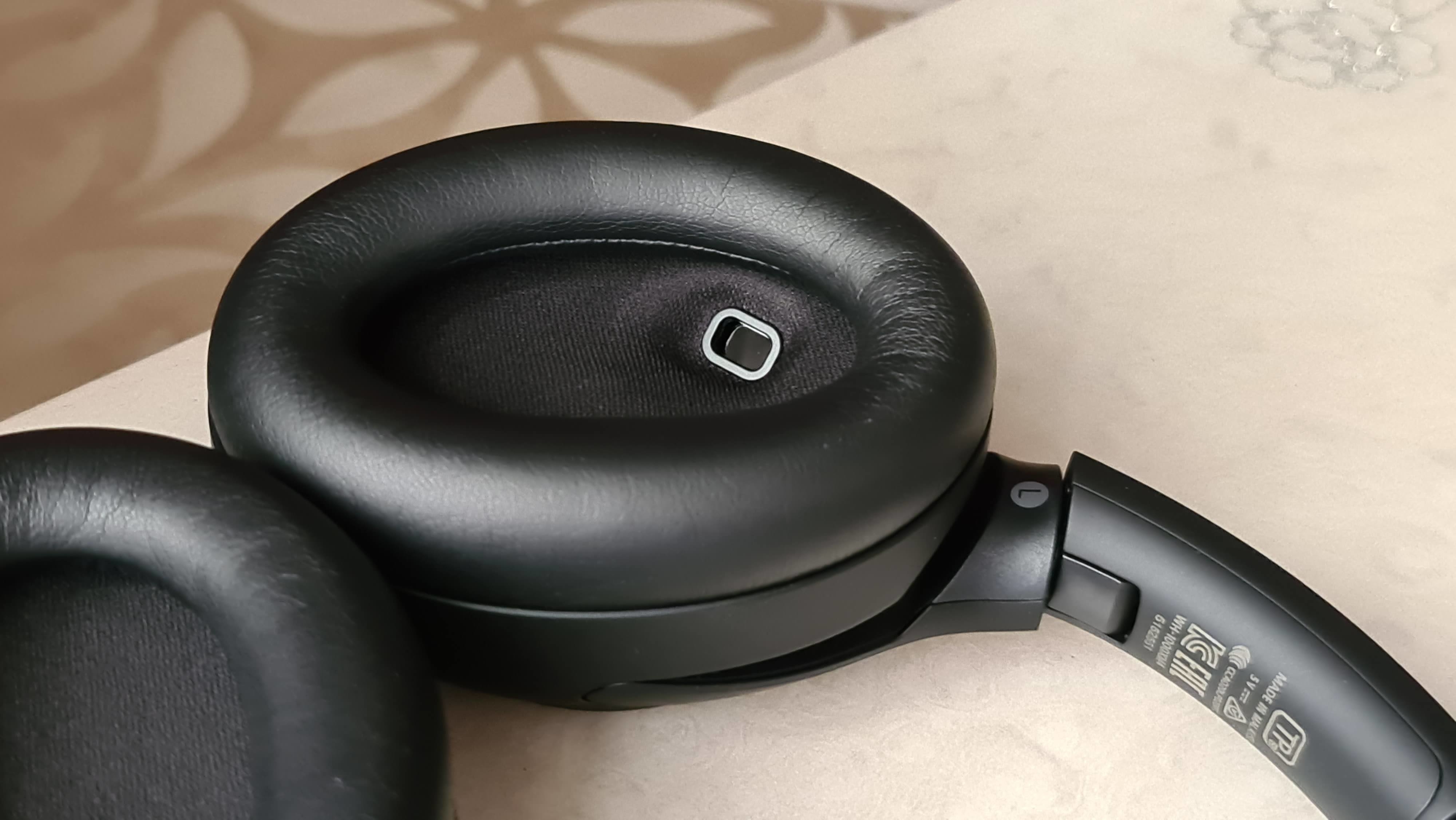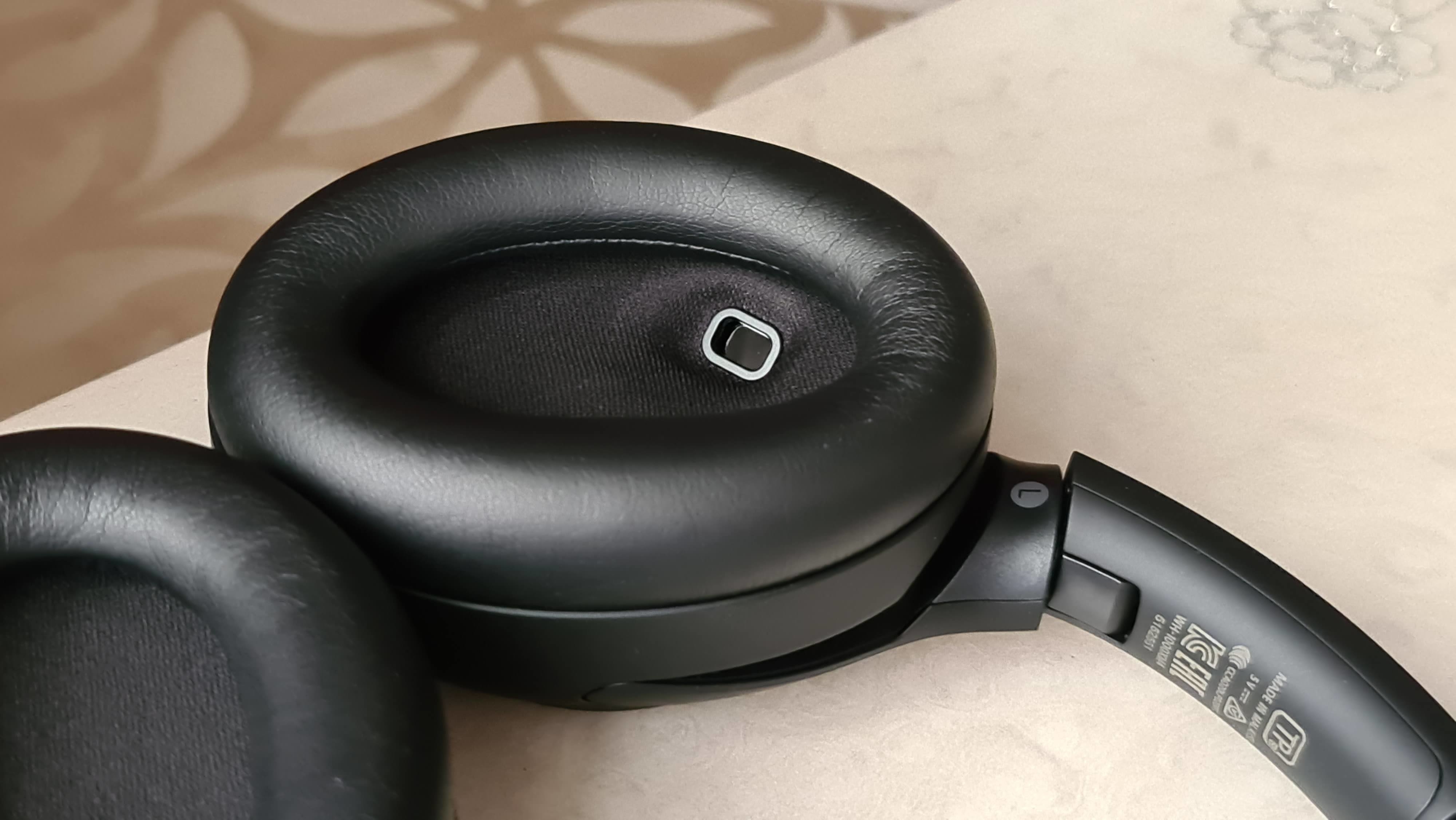 What really came as a surprise to us was the missing IPX rating. Yep, the 1000XM4 flagship headphone doesn't have any rating against water and dust. Hence, we won't recommend you to use this while working out.
Features and performance
This time the WH-1000XM4 is smarter and more feature-rich. One of the fancier features is the Speak-to-Chat that auto senses when you're talking and stops the music, without needing you take off the headphones. You can enable it from the app and you can also customise the time span after which the song playback should be resumed. By default, it is set to 30 seconds but you get the 15 seconds, 1 minute and 'Does not close automatically' options. This surprisingly works well and is pretty accurate.
This comes in addition to Adaptive Sound Control, which is probably one of Sony's most iconic features for earphones and headphones. It works really well and won't leave you with any complaints. You can enable or disable it from the app and manually change the level of ambient noise volume that should enter the headphones. We usually kept our headphones at the minimum for better isolation and immersiveness.
And there's no doubt the noise cancellation is still one of the best in the industry right now. A large part of that credit goes to the HD QN1 chipset that enables real-time AI to cut highs and mids noise around you effectively. It's the same processor that was used in 1000XM3 but has an improved algorithm this time, something end-users won't notice. Add the Bluetooth Audio SoC that can adjust the music several times per second and you've got a top-of-the-line performance.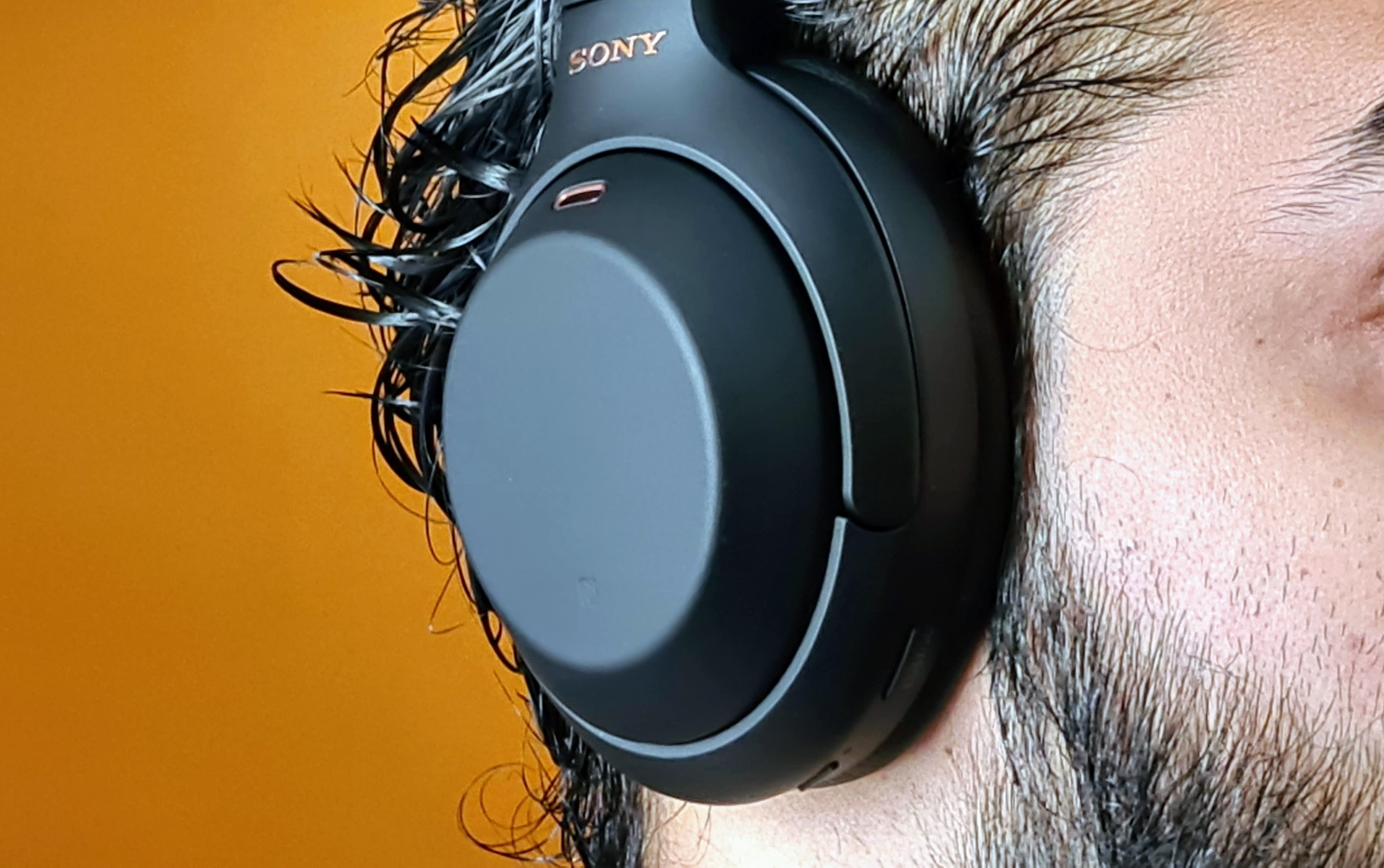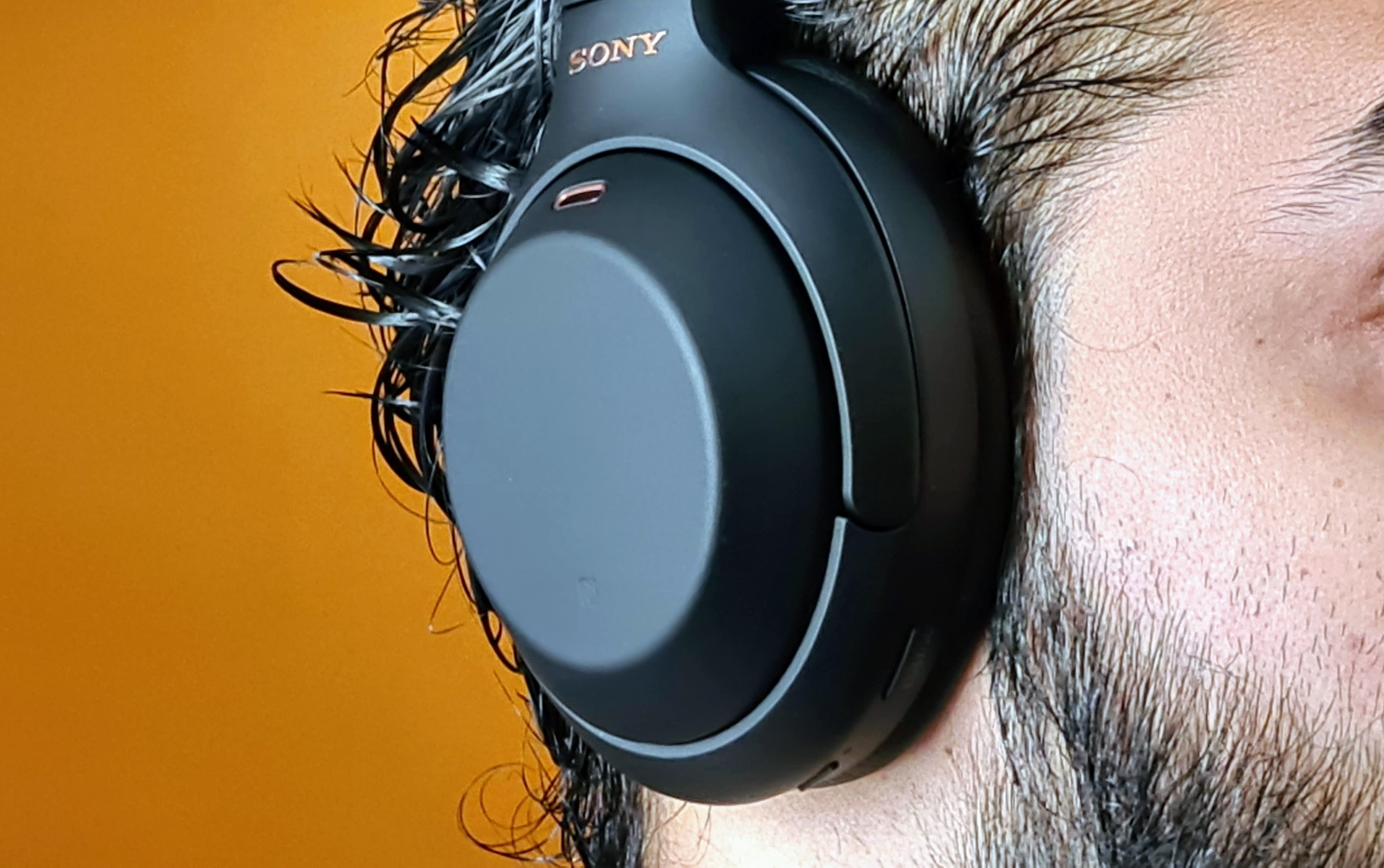 One of the more nifty but really useful features here is the location data feature in Adaptive Sound Control. You can save locations with different audio customisations so it learns the location and changes the settings automatically. While most of us are at home these days, this is definitely a welcome feature.
Call quality was not an issue at all and most of the time the other party heard crisp and clear sound. You can pick up calls from the headphone itself and disconnect as well. Sony says it has improved the Precise Voice Pickup feature so the audio quality is better, which in fact worked well in our daily usage.
Yes, touch controls are there and the entire right ear cup gets all of them. Swiping left or right lets you skip through songs while swiping up and down lets you control the volume. Covering the entire earcup turns on the Quick Attention Mode, which is quick to activate and keeps playing the music in the background instead of pausing it. The latency is there between the swipe and when the actual action takes place. But it's under a second anyway, not a deal-breaker at all.
And thanks to a couple of buttons on the left ear cup, you get access to Google and Alexa voice assistants. Out of the two, one is a custom button, which can be configured to handle ambient Sound Control or activate Google Assistant or Alexa. Besides this, you get the usual set of features like preset equaliser, sound quality mode and noise-cancelling optimiser. However, the DSEE has now been improved and is now DSEE Extreme.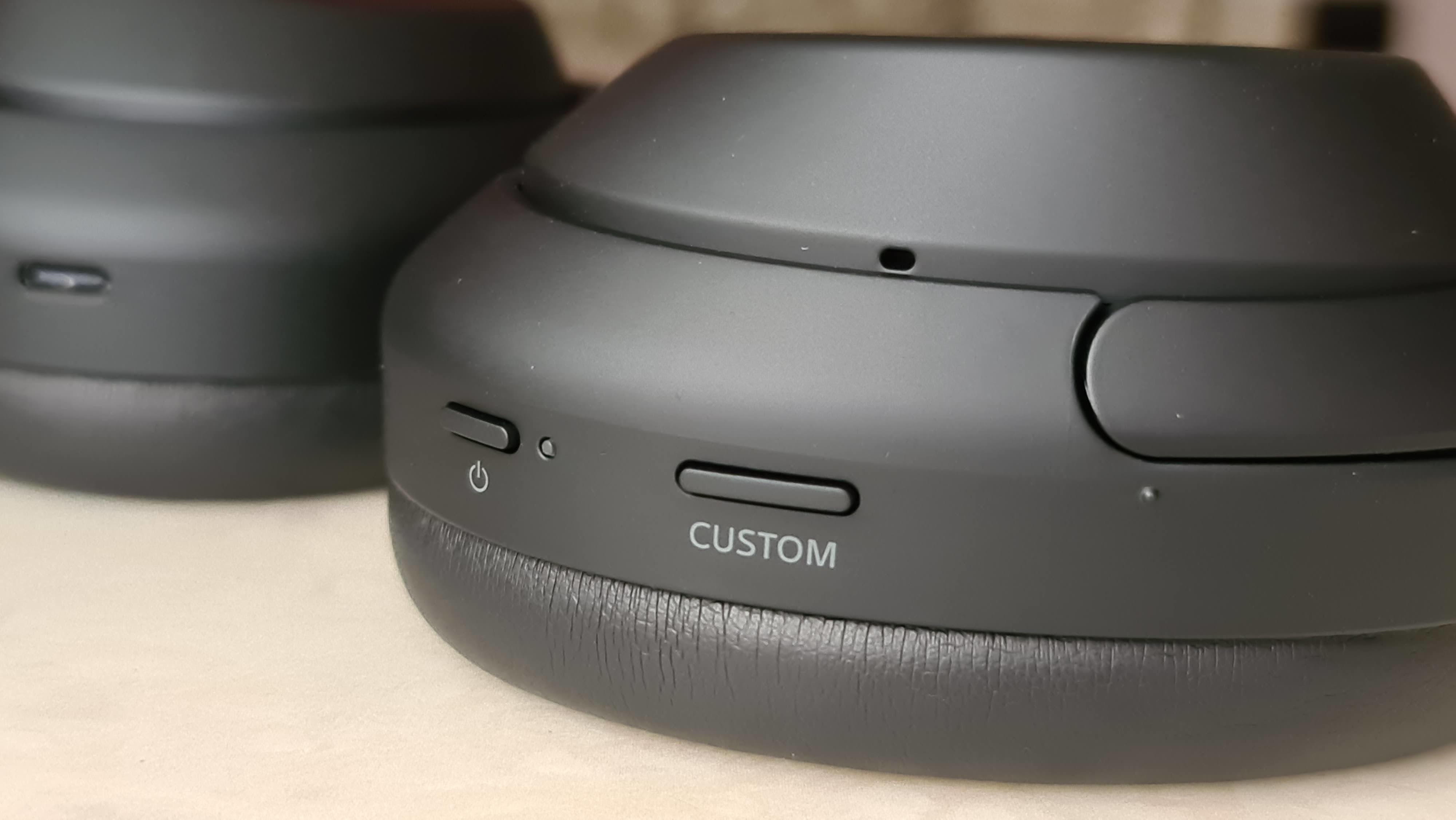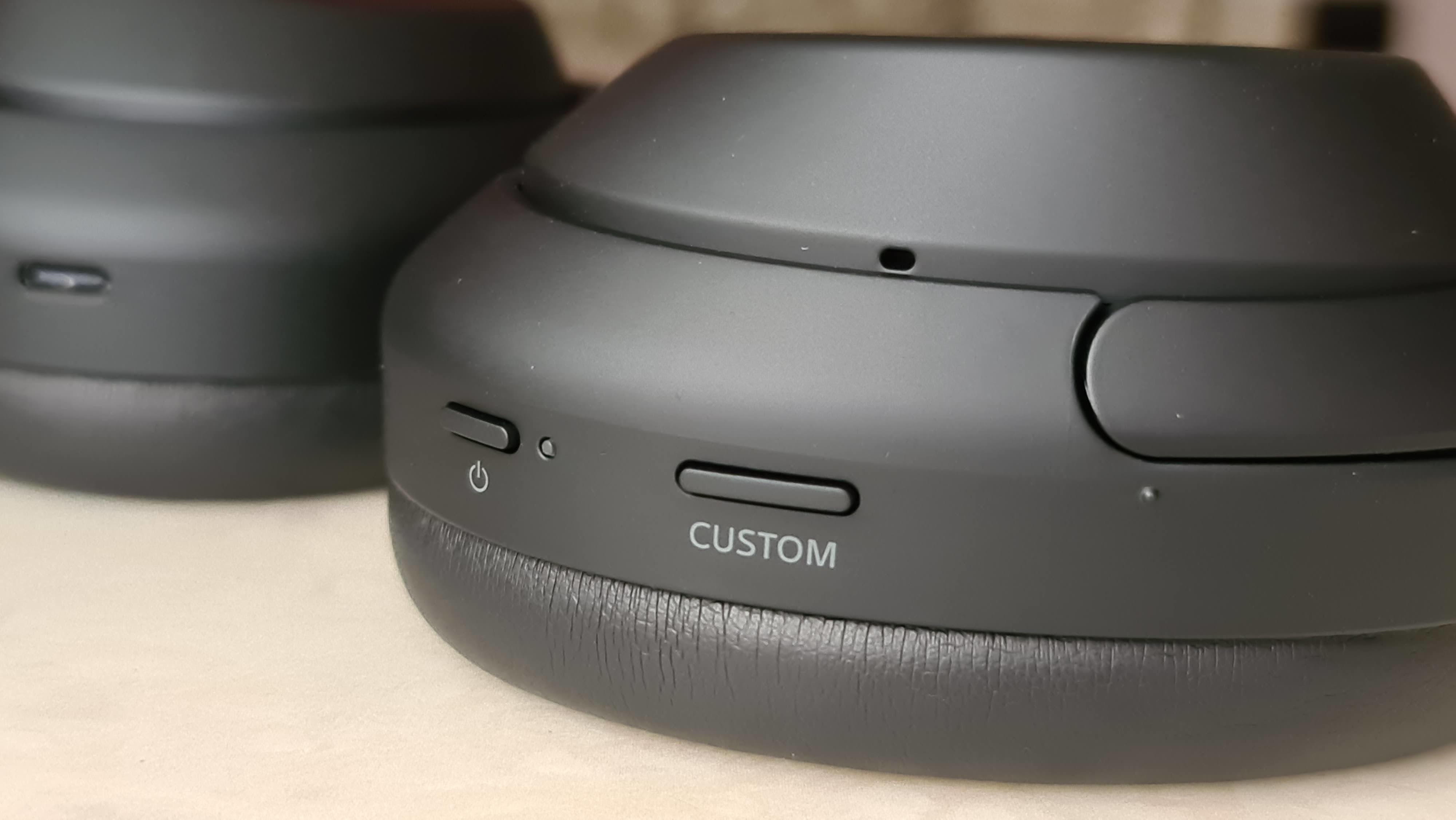 So if you look at it, there are quite a few features that need you to access the app for setting up. However, once the setup was done, we hardly required the smartphone as we got our notification, music, calls, voice assistant, all of it without hardly touching the handset. What's also impressive is the pairing process, which is now easy and supports two devices at once. However, both devices should have the Headphones Connect app and you would still have to manually switch to them before using. It's quick but it's manual.
As for the performance, if you are not a regular WH-1000XM3 user and are planning to move to XM4, there will be hardly any difference that you will feel. Of course, until unless heard side by side. But in case you happen to have spent enough time with 1000XM3, the difference can be figured out. For starters, the overall audio including bass, mids and treble have been further refined and are more balanced than before. All of this results in a more articulate delivery of different sounds.
You still get the same 40mm driver though, which is already good enough to deliver the most precise and detailed audio. It is easier to distinguish between instruments without facing any muddiness when several instruments and vocals play together. You can experience this and the impressive soundstage with Orinoco Flow by Enya. We didn't find any loss in detail when playing at full volume and were really impressed with how the headphones handle bass and sub-bass levels. We did find mids and treble bit more clear this time and not something that gets suppressed when the bass kicks in.
In addition, there wasn't any issue with the stereo separation as each vocal was clear and was recognisable from which side it is coming when hearing Flirting with June. It just adds to the tighter performance than its predecessor. And all this happens while the headphone remains versatile for different genres. No matter you're listening to rock, pop, EMD, Jazz or any other kind of music, the performance level stays consistent.
Critics may find some latency in what you see and what you hear but for the most part, whether watching shows, listening music or while playing games, all your complaints get buried when you start hearing the different audio levels and effects.
Battery performance
How long do you think a headphone with all the bells and whistles such as Active Noise Cancellation, Adaptive Sound, QN1 chipset, exceptional microphones and touch gestures can last? For those who don't know about Sony's line of WH series may end up guessing around 4-5 hours or maybe 6 hours tops. But the 1000XM4 actually gives way more than that. Sony says that although the headphone has new and improved features, they have managed to keep the battery performance the same as before.
In our daily use, which included all the features activated along with often using voice assistants, they lasted for an impressive 25 hours with Noise Cancellation switched on. So if you are an average user and hear music for about 5 hours in a day, this will easily go on for 5 days (or even more if the NC is disabled). Also, the wear sensor does a good job in playing and pausing the music and switching it off when not in use.
And the cherry on top is the charging time. The headphones can be charged for 10 minutes and played for the next 3-4 hours without NC.
Verdict
With WH-1000XM4, Sony has tried to fix what was already a good proposition. And it has done it successfully. It has not just brought some missing features onboard but, in the process, has made it one of the best noise-cancelling headphones under ₹30,000. While the design is the same, it still seems fresh.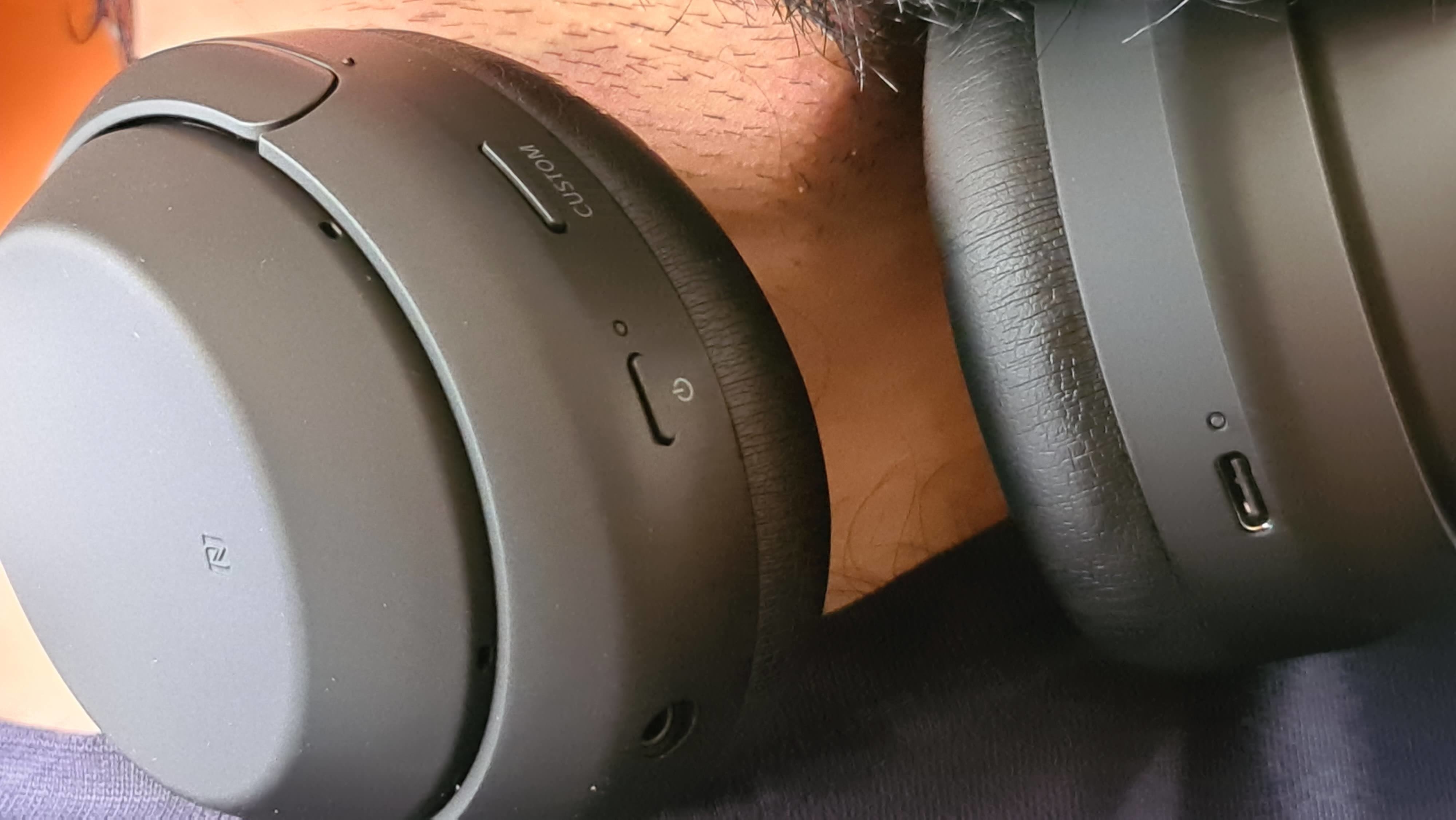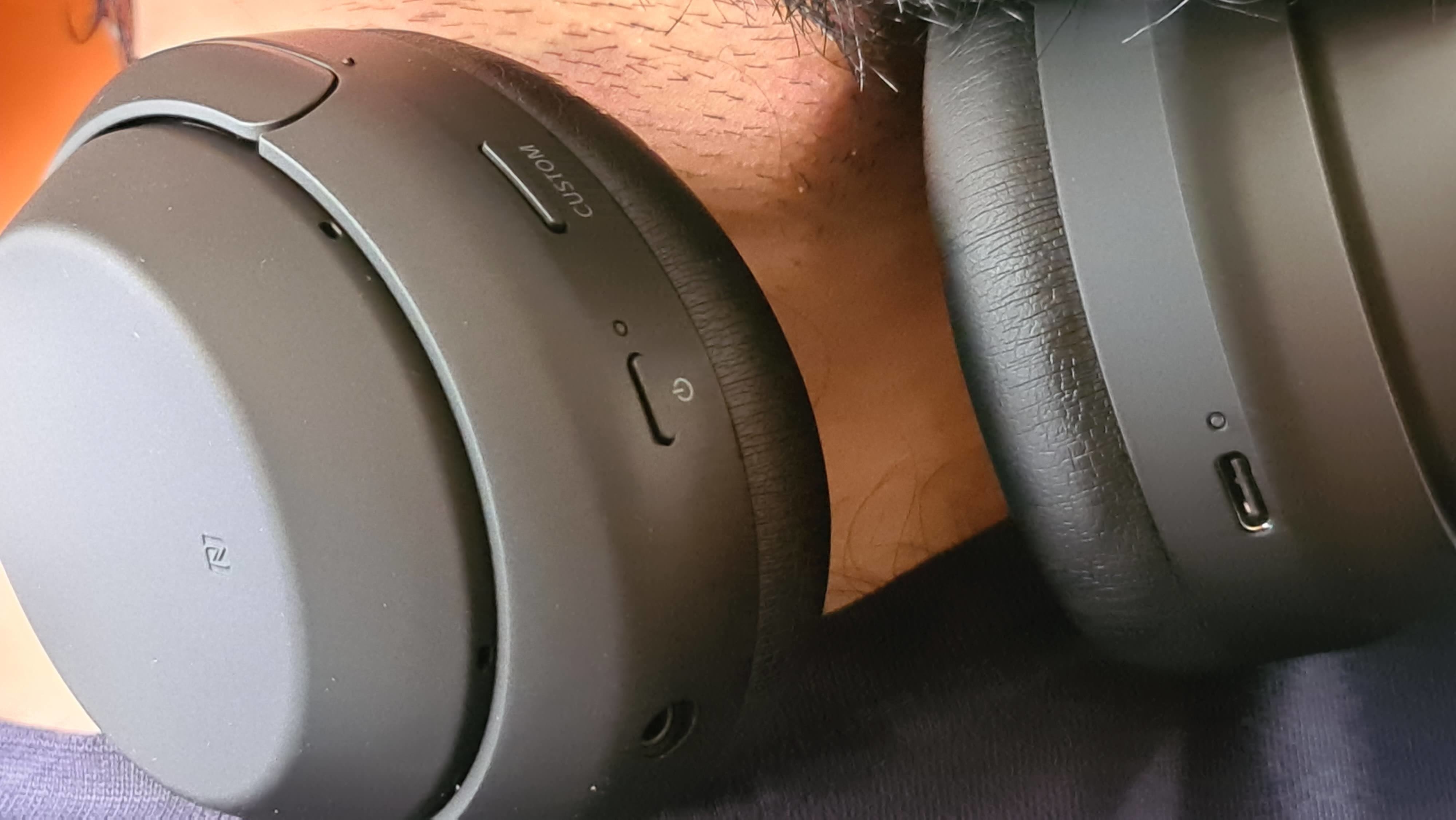 For the performance, you get clearer and a balanced sound that is not biased on bass. Sony says it has used the same battery in XM4 which was there in XM3. But all those extra features hardly make any difference to the battery performance.
If you ask us if the number of improvements worth it? We will say yes since it makes 1000XM4 a headphone that's not missing on anything. But if you compare it with the 1000XM3, which for now is at ₹25,000, we'd say get your hands on it before it vanishes away from the market. Yes, Sony has confirmed it will be killing 1000XM3 ince XM4 hits the shelves.
We do see Bose 700 being one of its arch-rivals right now, which has a bit more modern aesthetics and good audio performance. However, the price, few extra features and noise cancellation are major factors that still place Sony WH-1000XM4 above in the list. It might just be a matter of time before we see a better headphone from a rival brand hitting the shelves. But capping it in this price tag will surely be challenging for them.
Follow HT Tech for the latest tech news and reviews , also keep up with us on Twitter, Facebook, and Instagram. For our latest videos, subscribe to our YouTube channel.
First Published Date:
18 Sep, 04:26 PM IST
71600426094175
NEXT ARTICLE BEGINS