Battlegrounds Mobile India 1.6 version launched; Here's what's new by Krafton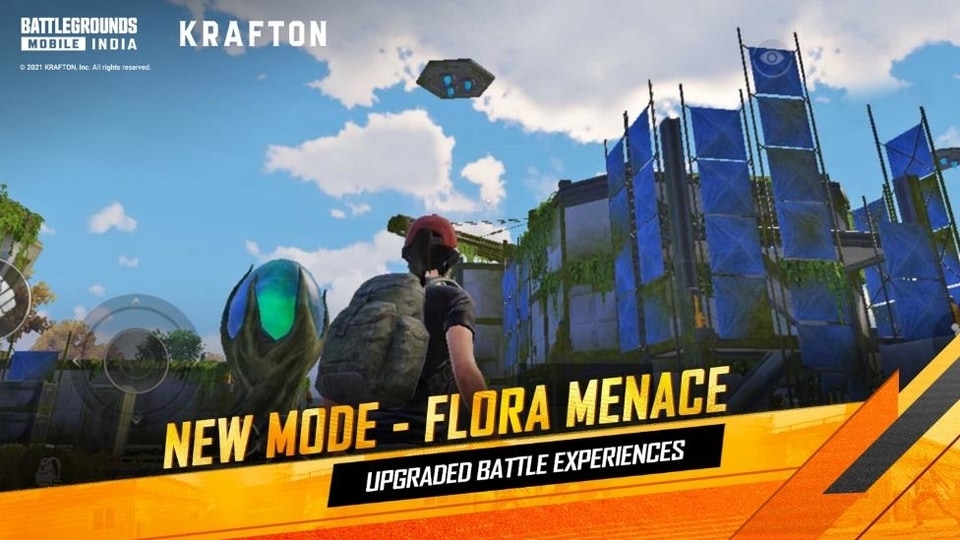 Battlegrounds Mobile India 1.6 update: Krafton will start rolling BGMI 1.6 version starting today, straight from the Chef's kitchen.
Battlegrounds Mobile India 1.6 update: Krafton recently revealed that it had blocked over 1.42 lakh Battlegrounds Mobile India (BGMI) accounts in India as a part of its anti-cheating crackdown. Today, the game-maker announced that it has started to roll out version 1.6 of the game to its users. BGMI version 1.6 brings a host of new features including Floral Menace, realistic game dynamics and more to both Android users via Google Play Store and iOS users via Apple's App Store.
Krafton said that in the new BGMI Flora Menace mode, a life barrier is created in some part of the map that is encroached by alien creatures. In the wall, players' HP gradually recovers. Players can loot Nacore in the mode and use the item to buy battle items. BGMI Flora Mode is available in Classic Theme Modes and starting from Erangel, it will be added to Sanhok and Livik soon.
PUBG Mobile maker also said exclusively in BGMI Erangel, the Flora Menace, players will also be able to enjoy Cell Matrix content. The Cell Matrix is an airship floating in the air and players can ride it using Cells that can be found in the map. In Cell Matrix, players have three chances to revive themselves and get to fight with randomly provided weapons. Players can acquire Nacore by eliminating enemies or robots infected by an alien creature in the airship.
Battlegrounds Mobile India's version 1.6 will also feature the popular Zombie mode "Survive Till Dawn" in EvoGround wherein the last surviving player in the zombie attack gets the final victory. "Many more popular game modes such as the Payload Mode will be appearing in EvoGround so players are requested to keep a close eye on our social channels for launch dates or directly dive into EvoGround in matchmaking. As many as 8 different game modes will appear over a period of time," Krafton said in a release.
Apart from this, BGMI 1.6 version also includes a new recording option that will allow players to record their gameplay and showcase their clips on social media platforms. "In fact, a slew of community contests on our social channels will be rolled out around recorded clips in-game. Fans can participate and win amazing rewards," the company added. Krafton has also added a new VS AI Mode to Livik. Using this mode, players can not only play BGMI as an individual player but also as a squad.
Coming to features, Krafton has added tons of new features to BGMI. The game has gotten a new Flight Route feature that is an important element in predicting the opponents' positions and establishing a tactic to get you closer to that chicken dinner, and getting to initial loot zones.
The new BGMI Highlights feature, on the other hand, shows how you defeated your opponents while death replay shows how you were finished. Krafton has also added a new auto-bandage feature and a Sprint Sensitivity feature that helps players to set the level. Players can adjust the sensitivity from 0 to 100 at the Basic - Sprint Sensitivity. The default value is 50%. Krafton has also added Transparent UI Mode in matches, and new weapons including P1911, FAMAS, and Mk12 to the Arena Mode configuration.
Krafton will start rolling Battlegrounds Mobile India 1.6 version starting today, straight from the Chef's kitchen.