Fujifilm Instax SQUARE SQ1 review: Three pictures and a proposal
When the mainstay of a device is its power to create a memory, the quality is all that matters. You need it to last forever. And Fujifilm has been vaguely successful there, with its Instax range of instant cameras.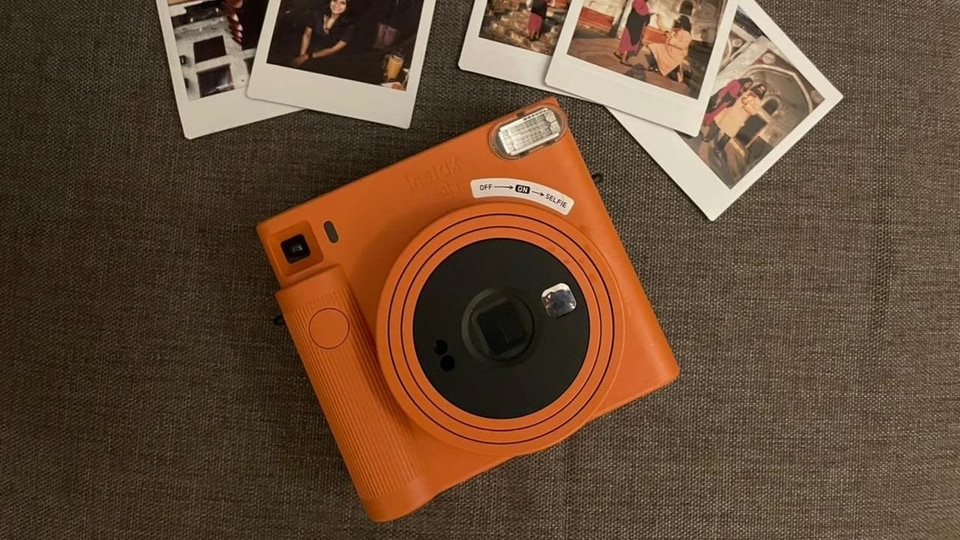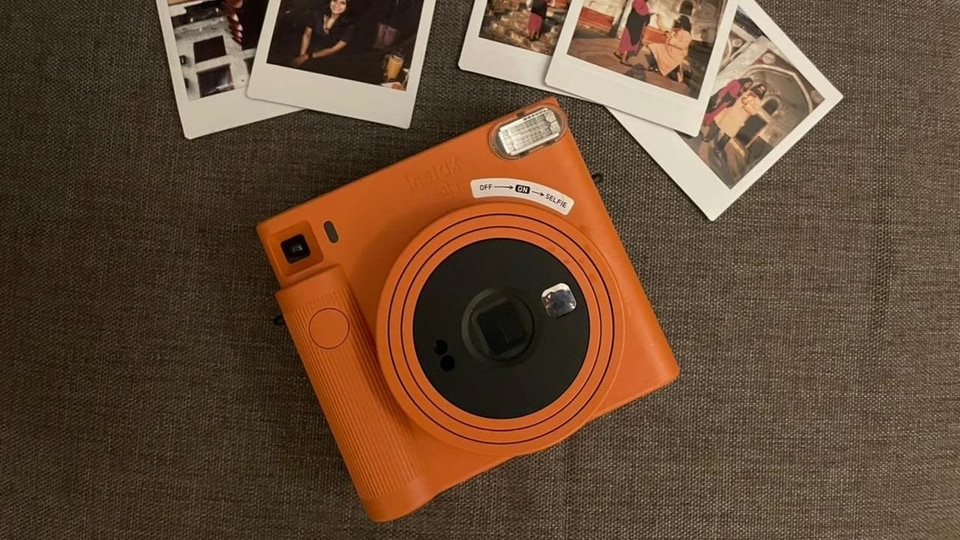 Brand: Fujifilm
Product: Fujifilm Instax SQUARE SQ1
Key specs: Automatic exposure, one-touch selfie mode, square format prints (1.5x larger than other Instax prints), minimalist design,
Price: ₹10,999
Rating: 3/5
The Fujifilm Instax SQUARE SQ1 was the first instant camera I managed to take out of my house and use it to capture moments in sunlight, outdoors. Covid-19 has had all of us stuck at home and it has been a bane for the likes of us - what ELSE do you even shoot, how do you do it? How do you possibly test what a camera can do when you are stuck leaning out of your balcony during late afternoons, at odd angles, hoping to get some of that golden hour on camera.
Ah. Well.
A dear family friend, someone I've grown up with, was going to propose to his girlfriend in Sundar Nursery. So on a nice February afternoon, off we went to South Delhi's Central Park to witness it unfold. Amidst realisations like, "oh my god he's going to ask her to marry him" and "I've NEVER seen a live proposal in my life", this was the best opportunity to take the Fujifilm Instax SQUARE SQ1 along for a run and that's what I did.
The entire proposal was captured between multiple smartphone cameras, over videos, and photos. The crowning moment of the man going down on one knee, proposing, and then putting the ring on it, was captured with the Fujifilm Instax SQUARE SQ1, over three photos. And while all of the other footage was shared, reshared, and posted on Instagram, the three photos taken from that Fujifilm Instax SQUARE SQ1 are going to be framed and gifted to the couple once the pandemic allows us to venture out safely again.
For me, this is what sums up what the Fujifilm Instax SQUARE SQ1, or any instant camera can do. It's all about memories and mementos. The whole point is to be able to create a tangible object that we can keep, touch, and look at, time and time again — a memory machine that is capable of making real memories that you can hold in your hand. And that feeling is priceless. At a day and age where everything is digital, and on cloud, it makes little ecological sense to have any content in physical form, but the charm and the feeling persists.
This is the only case one can make for products like the Fujifilm Instax SQUARE SQ1. This product itself looks vividly different from Fujifilm's other offerings. There was another person attending the "proposal project" who was carrying one of the older Instax Minis, he looked at the Instax SQUARE SQ1 and put his away saying, "It looks like yours can do a better job". The Fujifilm Instax SQUARE SQ1 is chunky and its colours are a whole shade different from the light pastels we've seen on most of the other Instax cameras. Also, the photos are bigger and they are square (thus the name), unlike the smaller, more rectangular offerings from the older devices. This larger, square format of photos helps them stand out, making them better memory devices.
However, if you've used instant cameras before, you'll know what the issues are. While the Fujifilm Instax SQUARE SQ1 comes with "automatic exposure", a feature that's supposed to be able to sense ambient light and optimise shutter speed and flash output accordingly, it's mostly a miss. The camera does well in well-lit environments, as it should. It can pull off some decent photos indoors too, if the light is on you. The flash manages to light up the main subjects, particularly things like faces, and whites and yellows (lighter colours that can reflect better) while the background and darker shades get lost in a dark haze. Also, there is no way of controlling the flash, and there's no turning it off, you are always going to be the deer in the headlights while shooting in dark, ill-lit locations.
The photos are also not detailed or sharp, that's something I've noticed with other Instax cameras in the past as well. However, that said, instant camera users are okay with, and want, this "hazy" quality that lacks sharp details - it makes these photos more like a real memory where the main incident remains in focus while intricate details around the borders fade away. You'd remember the proposal, you may or may not remember the shoes you wore. And while this is endearing, in a vague way, it is time Fujifilm does something about it, as much as it can.
Also Read: Fujifilm Instax Mini 11 review: A cute little memory machine
The Fujifilm Instax SQUARE SQ1 failed at scenery shots. If you are trying to take a picture of a bigger frame, like a monument at a slight distance, or doors from across the room - it's all just hazy, like your hand moved too fast or you were shooting through a smokescreen. The only way the Fujifilm Instax SQUARE SQ1 works is when you are close enough. The mechanism in the camera allows you to only put what you want in focus in the middle of the grid when you look through the viewfinder, but there is no way to focus. Again, one doesn't expect instant cameras like these to have that feature where you can twist the lens manually, or half-press on the shutter to call on the lens to focus, but a little clarity would be great, please Fujifilm.
The less I say about the selfie feature on instant cameras, the better. Don't bother, do not try. Unless you are really, really into self-loathing. Instant cameras are not meant for selfies, not on the Fujifilm Instax SQUARE SQ1, not on any of the others. Your smartphone has front cameras and filters - go crazy.
In sum, the Fujifilm Instax SQUARE SQ1 is a nicely unique-looking device that helped me take a handful of moments and give them tangible perpetuity. Someone had called instant cameras a sham because the photos you take from them cannot be "uploaded" on social media. So you take a photo and then take a photo of that photo with your smartphone to post it online - simulacrum. Does it make sense? It does. It's a beautiful bridge between a new age where you can't touch most things, including other people right now, and the power of things you can hold that remind you of moments. Instant cameras like the Fujifilm Instax SQUARE SQ1 are for people who are straddling the two ends of a world that's cocooning up to survive on one end and hanging on to meaning on the other.
Follow HT Tech for the latest tech news and reviews , also keep up with us on Twitter, Facebook, and Instagram. For our latest videos, subscribe to our YouTube channel.
First Published Date:
05 May, 06:38 PM IST
71620218537119
NEXT ARTICLE BEGINS