Best news about Windows 11 yet, there's a speed boost coming even for old PCs
Windows 10 users will witness a significant speed boost when they shift to Windows 11 without having to upgrade any part of their laptop/PC.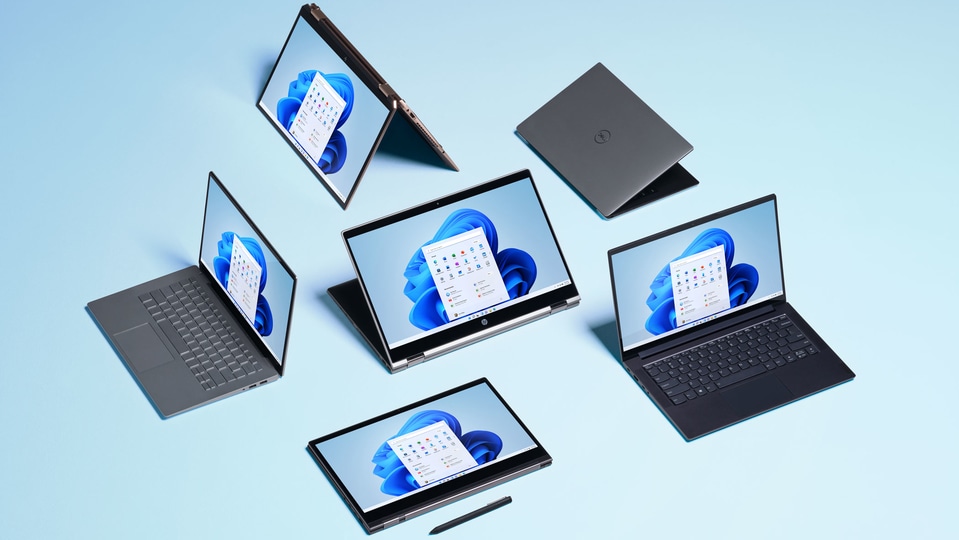 Microsoft's much-awaited Windows 11 OS is going to publicly roll out in a month's time, by the first week of October. The new OS is currently in beta and is being tested extensively by developers and Windows Insider Program members. We already know a whole host of new features and design upgrades that are coming in with Windows 11, but the best news yet is that there's going to be a speed upgrade. Windows 10 users upgrading to Windows 11 will see a boost in speed irrespective of the configuration of their PC/laptop.
Microsoft has revealed that older hardware running Windows 10 will run noticeably faster once it is upgraded to Windows 11. In a video released this week, Steve Dispensa, the VP of enterprise management at Microsoft, gave a rundown on some of the performance benefits coming in with Windows 11. And one of the most significant ones on the list is the how "snappy and responsive" Windows 11 will feel as compared to Windows 10.
Same old hardware, but a faster interface? Windows 11 is going to feel faster thanks to a number of tweaks in the new OS including one that changes the way the software manages CPU and memory resources. Dispensa explained that in Windows 11 apps in the foreground will be prioritised with more memory resources and CPU which will make them run faster.
"A big shift in how we deliver the Windows experience with better performance in Windows 11 is how we deal with prioritising apps and processes. So under the hood we've done a lot of work in memory management to favour the app Windows you have running in the foreground so that they're prioritised with more CPU and other system resources," Dispensa said.
He also said that this feature would kick in when the CPU is under considerable load and showed an example of a Windows 11 machine where the CPU was running at about 90% capacity. In a situation like this, it would slow down the opening of other apps in older versions of Windows. However, the example Dispensa showcased saw apps like Excel and Word still opening up lightning-fast despite the considerable load on the CPU.
"Despite the heavy load on the CPU both apps launched as they normally would without any lag. And that's because these processes are in the foreground so they get more compute resource. That's seconds of time saved in this case, and the time savings add up as you use the apps over the course of your day," Dispensa explained.
Besides this speed boost while opening apps, Windows 11 users will also benefit from a "virtually instant" experience when it comes to the device waking up from sleep - much like the way your smartphone can be used immediately once you "wake it". Dispensa explained that in the sleep state the RAM will stay energised in Windows 11 while the other components power down. This, along with some other processes, is key to Windows 11 waking up your device almost instantaneously. "For most people resume will be almost instantaneous. It also means your device can stay in a sleep state for longer and not hibernate as often," Dispensa said.
Other performance benefits coming in with Windows 11 include 40% smaller, and thus faster, updates, sleeping tabs in web browsers that reduce memory usage by up to 32%, and CPU usage by 37%
Follow HT Tech for the latest tech news and reviews , also keep up with us on Twitter, Facebook, and Instagram. For our latest videos, subscribe to our YouTube channel.
First Published Date:
10 Sep, 07:15 PM IST
71631281409990
NEXT ARTICLE BEGINS