Lenovo Flex 5G laptop with Windows 10, Snapdragon 8cx goes on sale
Lenovo Flex 5G laptop can now be purchased in the US. It comes with Windows 10, Qualcomm Snapdragon 8cx chipset, and UFS 3.0 storage.
Updated on 17 Jun 2020, 03:05 PM IST
in laptops pc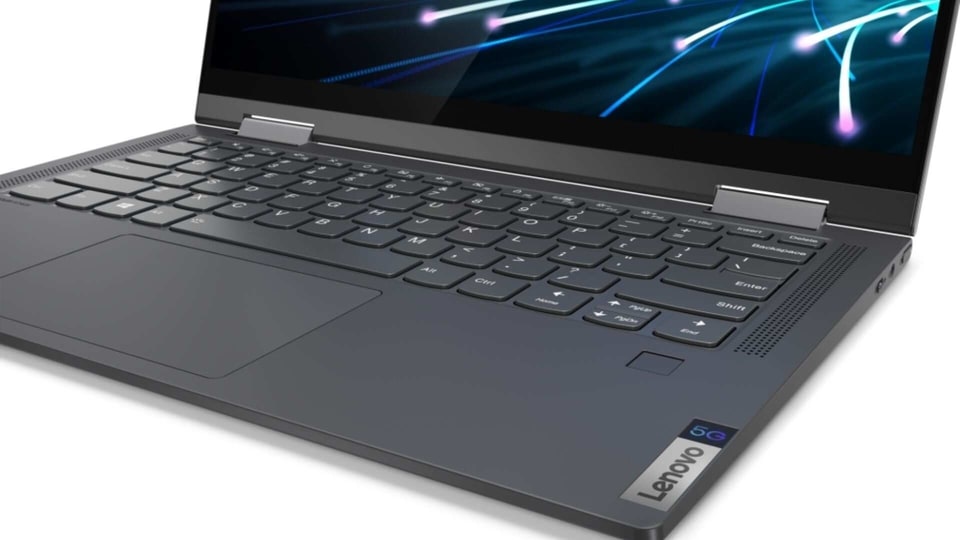 Lenovo Flex 5G is touted to be the world's first 5G laptop running on Windows 10. This laptop was first unveiled at CES 2020, and it is now going on sale in the US.
Lenovo Flex 5G is priced at $1,399 which translates to roughly ₹1,06,500 in the US. Lenovo has partnered with Verizon to sell the laptop which will be available starting June 18.
Lenovo Flex 5G which is also known as Lenovo Yoga 5G is powered by Qualcomm's Snapdragon 8cx 5G chipset, and runs on Windows 10 Pro. It packs 8GB of RAM and comes with 256GB of onboard storage. The laptop features a 14-inch full HD display with 16:9 aspect ratio.
It also has a HD camera with support for facial recognition and it has a fingerprint sensor as well. It also comes with Bluetooth 5.0, two USB Type-C ports, a SIM slot, UFS 3.0 storgae and headphone jack. The Lenovo Flex 5G is powered by a 60Whr battery that is claimed to offer up to 24 hours of local video playback.
Since it's a 2-in-1, the Lenovo Flex 5G can be used as a tablet as well. There's a toggle on the laptop's side too that switches between Wi-Fi and Airplane mode. There's only one colour that the laptop comes in and it's 'Iron Grey'.
Lenovo plans to launch its 5G laptop in more markets like the UK, Switzerland and China later this year. There's no word on its availability in India yet.