Windows 11 update: Eligible to download? You may get to know it this easy way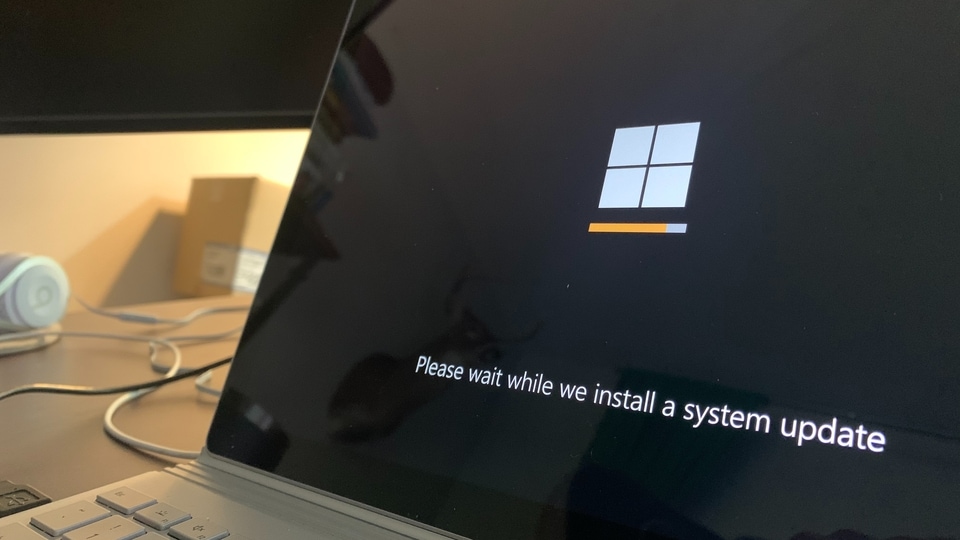 Windows 11 update will land soon as Microsoft has revealed the release date. But not every PC will be eligible to carry out a Microsoft Windows 11 download successfully. How will you know? Find out.
Windows 11 update: The biggest and most notable change to the Windows operating system since Windows 10 was released six years ago is just one month away for most users as Microsoft is getting ready to roll out the upgrade. However, this time, not all users will receive the Windows 11 upgrade. The reason is that they will have to make sure that their desktop or laptop meets the hardware requirements or specifications from Microsoft in order to be eligible to carry out an official Microsoft Windows 11 download. The problem is how to find out? Here is a Windows 11 tip for you.
One way to do so is through an app that must be downloaded. Microsoft has just brought back its PC Health Check app (after the fiasco it caused), which can tell users "why" their PC has been stopped from doing a Windows 11 download. However, if users are unwilling to download yet another app (PC Health) to find out, then they should be relieved to know that Microsoft may well be working on a very easy way to know about their eligibility for the Windows 11 update.
Also read: Looking for a smartphone? Check Mobile Finder here.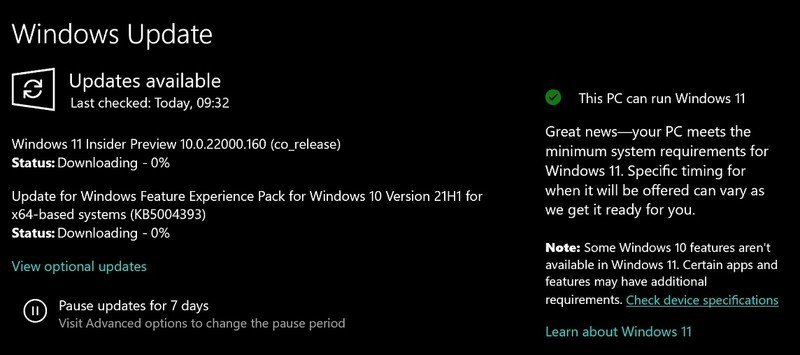 Instead of expecting Windows users to download an app and verify if their PC is compatible with the Windows 11 update, Microsoft is reportedly testing a message that can be displayed inside Windows Update itself that will inform users if their PC can run Windows 11, as reported by Windows Latest. This sounds like the most straightforward way of informing users about the ability to run Windows 11, and users will not have to dig into their settings to find the feature – it should be the first thing they see when searching for "Update". It will be that easy, if it is rolled out. It may have this simple message, "This PC can run Windows 11". Microsoft may also use a green tick icon if a PC has the right specifications required to run Windows 11.
Readers might recall that Microsoft has decided to stick with its list of devices that would be officially supported for the Windows 11 upgrade, which includes computers running Intel's Core 8th Generation processors, Qualcomm's Snapdragon 850, and AMD's Zen 2 series and newer chipsets. However, merely having the right processor or enough (4GB) of RAM and so on will not guarantee an update will be available on October 5. The message also states "Specific timing for when it will be offered can vary as we get it ready for you." That means, Windows 11 update will be staggered over weeks or even months.
It is also worth noting that despite Microsoft's warnings about a user's PC being incompatible with the update, the company won't stop users from downloading the operating system and manually installing it on their desktops and laptops. However, the company has also issued a clear warning that users who do so might not be eligible for Windows Updates, making them vulnerable to security attacks and unpatched hardware flaws. Users with incompatible PCs and laptops should stick to Windows 10, which will receive updates all the way until October 2025, according to Microsoft.