Asus ROG Phone II price in India increased, now costs ₹39,999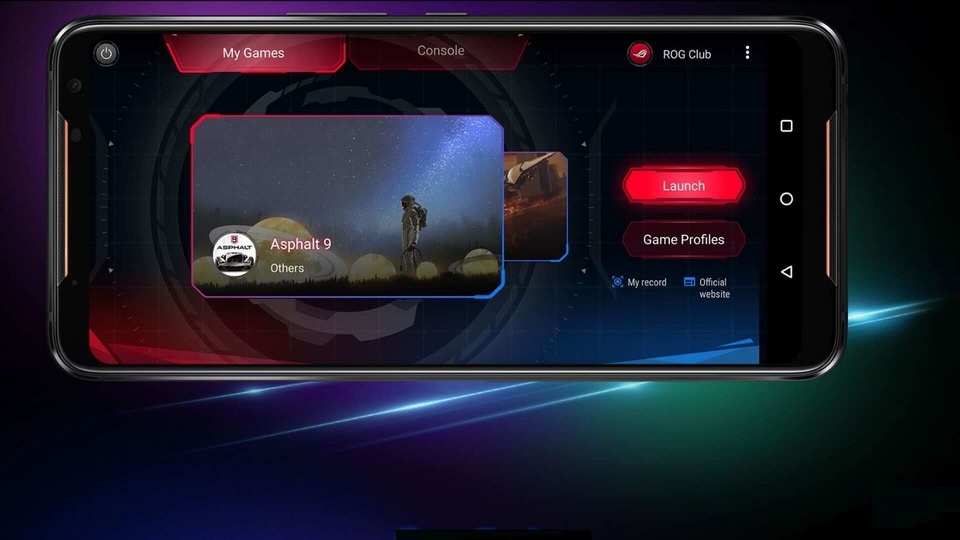 Asus said that the company has absorbed ₹2,555 cost increase on ROG Phone II following the new GST rates.
Asus's gaming phone, ROG Phone II, is now back on sale on Flipkart with a new price. The phone is now available for ₹39,999, up from the older price of 37,999.
The company pointed out that the smartphone could have cost ₹42,554 following the new GST regime on mobile phones.
"We have been overwhelmed with the love that the community has shown towards the brand ROG and especially towards ROG Phone II. The device is globally acclaimed and has won several prestigious awards for Best Gaming Smartphone of 2019. Owing to the success that we have witnessed and in-spite of the current adverse changes in the business environment, we have decided to absorb ₹2,555 cost increase on ROG Phone II and not pass the additional cost to our Fans." Dinesh Sharma, Business Head, Mobiles, ASUS India.
The government had raised GST rates on smartphones from 12% to 18%. Following the announcement, several companies including the likes of Oppo and Xiaomi have increased prices of their smartphones.
Interestingly, Asus ROG Phone II's price revision comes at a time when the company is rumoured to be working on a new gaming phone. Dubbed as Asus ROG Phone 3, the phone is expected to launch with Qualcomm Snapdragon 865 processor coupled with up to 16GB of RAM. The phone is likely to offer 120Hz display and 512GB of built-in storage.
Just a quick recap, Asus ROG Phone 2 is primarily aimed at gaming enthusiasts as it comes with a large battery, high-end chip and a bunch of optimisations for graphic-intensive apps.
| | |
| --- | --- |
| Price of ROG Phone II as of 31st March | ₹37,999 |
| Pre Tax Price @ 12% GST | ₹33,928 |
| Pre Tax USD price (1USD : INR 71.5) (Approximate exchange rate end March 2020) | USD 475 |
| Pre Tax INR price (1USD : INR 76) (Approximate current exchange rate) | ₹36,063 |
| Increased GST @ 18% | ₹6,491 |
| Net Price with no increase from ASUS | ₹42,554 |
| New Price of ROG Phone II | ₹39,999 |
| Amount absorbed by ASUS | ₹2,555 |
In terms of specifications, it has a 6.59-inch touchscreen display. It runs on Qualcomm's Snapdragon upgraded 855 plus processor with 8GB of RAM. The phone features a 6.59-inch 120Hz display. Other features include triple rear cameras and a large 6,000mAh battery.