MediaTek Helio G95 gaming-focused chip launched, check its top features
The first set of smartphones running MediaTek's new Helio G95 processor will hit the shelves later this month. Here is what you need to know about the latest SoC.
01 Sep 2020, 10:13 AM IST
in mobile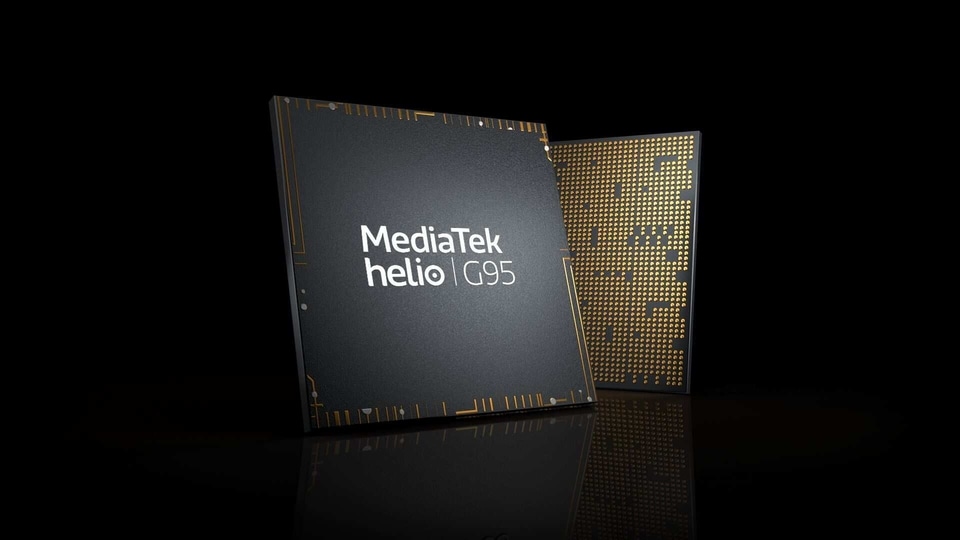 MediaTek on Tuesday announced the launch of a new gaming-focused processor. Called Helio G95, the chipset comes with an upgraded MediaTek HyperEngine game technology, multi-camera support, connectivity, and AI Super-Resolution for video streams.
MediaTek said that the new chip is aimed at the premium 4G gaming smartphone segment. The first wave of Helio G95-powered smartphones will hit the market later this month. MediaTek's Helio G95 joins G85, G80, and G70 chipsets for mid-tier gaming devices. The company had recently launched Helio G25 and G35 chips.
MediaTek Helio G95 features
MediaTek's new processor comes with support for dual wake-up word. It claims Wi-Fi and LTE concurrency triggers within 13 milliseconds. It said the new chip achieved a 5% higher score on AnTuTu benchmark in comparison with G90T. It recorded a similar 8% surge in GPU Manhattan 3.0 benchmark. Other highlights of the chip include HDR10 standard display, which can be enhanced to approach HDR10+ quality in real-time.
ALSO READ: MediaTek launches Dimensity 800U chipset for mid-range 5G smartphones
MediaTek Helio G95 comes with Arm Cortex-A76 CPUs operating up to 2.05GHz, plus six Cortex-A55 CPUs, with an upgraded ARM Mali-g76 MC4, operating at up to 900 MHz for improved single and multicore performance.
The chip is also equipped with an ultra-low-power, always-on DSP that supports dual wakeup word detection. The onboard ultra-low-power DSP helps reduce the power consumption of applications such as the always-on Google Assistant and supports multiple keyword triggers and virtual assistants.
ALSO READ: MediaTek launches Helio A25 processor for entry-level smartphones
On multi-camera support, MediaTek said that the chip enables devices featuring up to 64MP camera, with quad-pixel technology for better low-light results during night shots. It also enables depth engines for real-time portrait bokeh, AI-FD (Fast & precise AI face detection engine), MFNR, Warping, 3DNR, video encoding and decoding at 4K 30fps, along with integrated APU for AI camera enhancement.