OnePlus Summer Launch Event set to unveil a 5G smartphone and 4K TV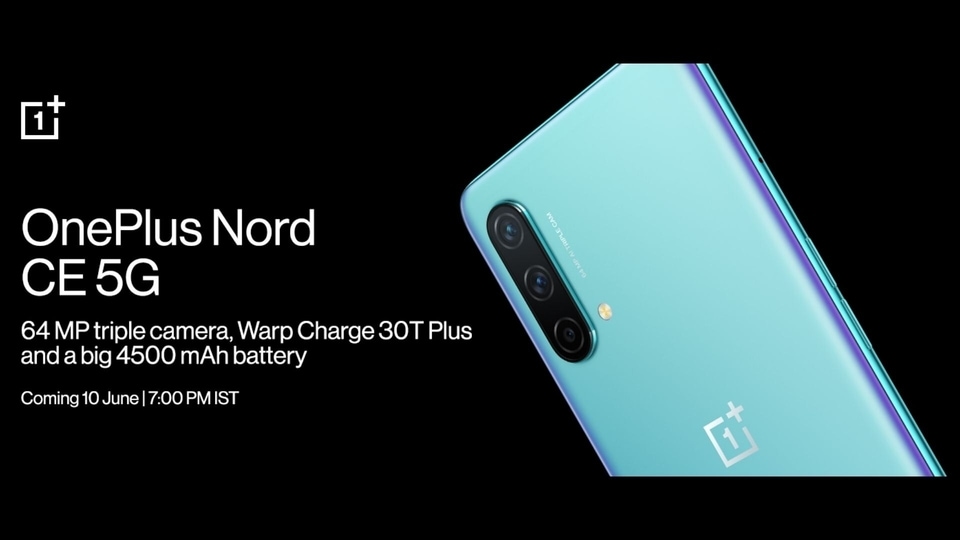 OnePlus Summer Launch Event is around the corner and the company is all set to launch the OnePlus Nord CE 5G smartphone and OnePlus TV U1S.
The month of June has seen a few smartphone and TV launches by companies like Poco and iQoo in 5G space. Adding to the varied options available in the market will be the OnePlus Nord CE 5G smartphone and the OnePlus TV U1S, which are all set to be unveiled on June 10 during the OnePlus Summer Launch Event.
For those who are interested, the scheduled time is 7 PM IST and can be watched on OnePlus.in and YouTube.
The OnePlus Nord was first launched in 2020 and OnePlus says that it has'made it even better' for 'an even better price'. A point to note regarding this smartphone is that, while the top smartphone-makers across the globe are getting rid of the 3.5mm headphone jack, OnePlus has decided to retain the feature on this new mid-range 5G device.
The OnePlus Summer Launch Event will not be just about the OnePlus Nord CE 5G smartphone though. The event will also serve to launch a 4K TV - the OnePlus TV U1S.
OnePlus says that the TV is sleek and equipped with a bezel-less design. The new product follows on the heels of the OnePlus smart TVs, which took the brand's first step towards creating a "seamless connected experience", and the OnePlus TV U1S is taking that step further by providing a 4K cinematic display with smarter features. The company says it will deliver all of that at an "attractive price point".
An added feature that may come in useful, if you happen to own the OnePlus Watch, is that you can control the smart TV by just tapping on the watch screen. There is also a hands-free option through - voice control.
OnePlus has also announced a contest where you can win a OnePlus Nord CE 5G and other prizes by hitting the 'Notify Me' button on the OnePlus Summer Launch Event landing page.