Xiaomi extends warranty of products by 2 months in India
The scheme applies to Xiaomi devices that are expiring in May or June this year.
18 May 2021, 03:04 PM IST
in mobile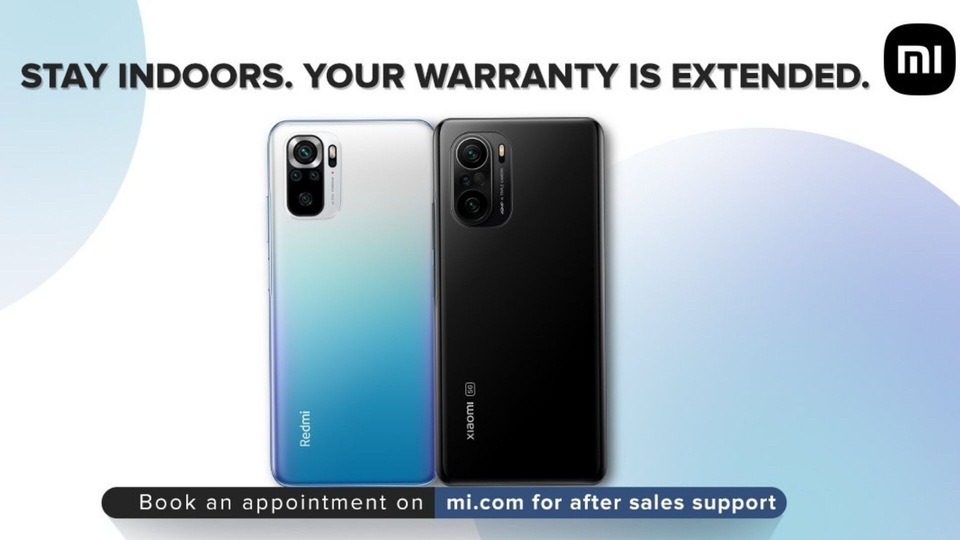 India is currently facing the second wave of Covid-19 with many states reeling under the surge in cases. In light of the ongoing situation, Xiaomi today announced it is extending the warranty of its devices by two months in India due to Covid-19. The warranty extension is applicable on Xiaomi devices whose warranty is expiring in May or June this year.
Xiaomi earlier today tweeted the announcement of the warranty extension of its products. The company didn't specify whether the warranty extension covers only smartphones but since it said "devices", it most likely extends to other products such as TVs, accessories, and laptops. Xiaomi products whose warranty is expiring in May or June this year will have the warranty automatically extended by two months. Xiaomi users can book an appointment on mi.com for after sales support.
Xiaomi is the latest company to announce the warranty extension on its products. Earlier today, Oppo announced it has extended the repair warranty on all of its products until June 30. The extension applies to products whose warranty has expired during the lockdown period. Last week, Vivo and Poco also made similar announcements. Vivo extended the product warranty for consumers in areas affected by lockdown. The warranty period of Vivo products has been extended by 30 days from the day when the service center resumes business.
Similar to Xiaomi, Poco's warranty extension scheme also applies to devices whose warranty was expiring in May or June this year. Poco will automatically extend the warranty by two months.