Zoom announces 'Center Stage' support on Apple's latest iPad Pro models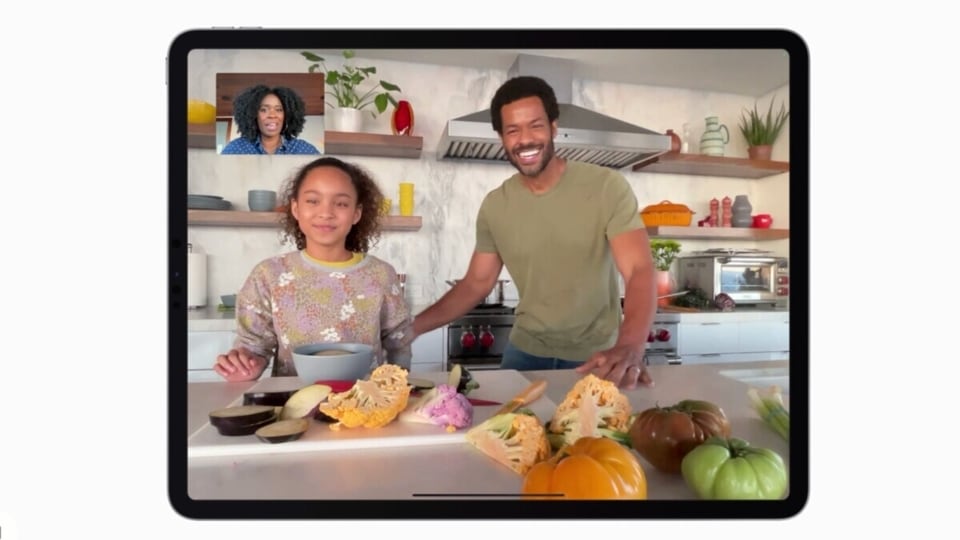 The service is also adding support for a larger 48-tile grid on both of the new iPad Pro screens, allowing users to pinch in and out to change grid size.
Zoom, a video meeting service that exploded in popularity once the pandemic began, announced on Wednesday that it was adding support for Apple's new 'Center Stage' feature that it brought to its hardware lineup with the arrival of its new iPad Pro last month.
Read more: Apple faces continued iPad Pro delays due to next-gen displays
When Apple first showed off its new iPad Pros at its Spring Launch event, one of the more interesting software features shown off was called "Center Stage", which would make use of the ultrawide camera to track your movement and adjust the framing accordingly. Zoom is now the first third-party app that can plug into the company's new camera function.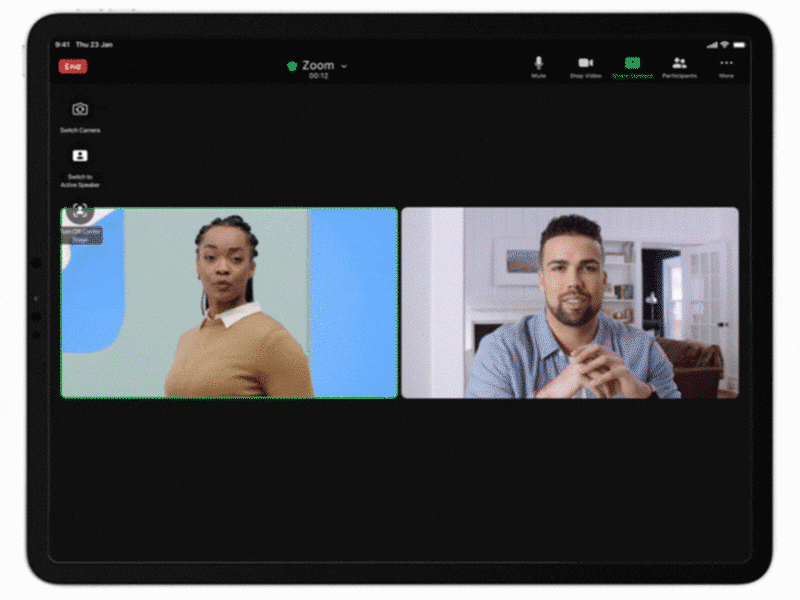 Starting with version 5.6.6, Zoom users who are using the app on the latest iPad Pros will be able to move around in front of their screen and the front-facing camera will track their movement and adjust the video framing so they're visible, without needing to adjust the location of the iPad. When another user comes into the screen the camera will once again adjust itself so that both people are inside the frame.
Also read: New 12.9-inch mini-LED iPad Pro's repair fee without AppleCare+ costs the same as a brand new iPhone 12 Mini
Another feature coming to the new iPad Pros with this new version of the app is a new condensed grid for group calls to allow for more people to be displayed. Users can now zoom in and out on the video calling screen (like you can on the Photos app grid view) to increase the number of video tiles up to a maximum of 48 tiles on the screen – this works on both of the new iPad Pro models.
It must be noted that the Center Stage technology itself isn't absolutely groundbreaking or revolutionary. Google Duo has supported a similar feature called Auto Framing on its Pixel devices, which later came to select Samsung devices earlier this year. However, the arrival of the feature on the iPad Pros is noteworthy because it means that other apps can now plug into the same functionality.