Samsung Galaxy F62 review: Ticking all the right boxes
Samsung has a new affordable contender for the best smartphone under ₹30,000. Let's find out if the Galaxy F62 is worth the price tag.
23 Feb 2021, 04:21 PM IST
in mobile
Brand: Samsung
Product: Galaxy F62
Key specs: 6.7-inch Super AMOLED display, 64 MP primary sensor, 12 MP ultrawide sensor, 5 MP macro and 5 MP depth sensor, 6/8 GB RAM, 128GB storage, Exynos 9825 chipset, 7000 mAh battery with 25W charging.
Price: ₹23,999
Rating: 4.5/5
Samsung has launched its latest addition to Galaxy F series, the spiritual successor to the Galaxy F41 launched last year. This year, Samsung has packed a flagship Exynos processor on the device and a larger battery as well, which means the price has also gone up - the Galaxy F62 starts at ₹23,999. But specifications only tell half the story and the overall experience of a device is what matters the most, so without further ado, here's our review of the Samsung Galaxy F62.
Design and display
Samsung likes making big phones, and the Galaxy F62 is no exception. The 6.7-inch screen sports a sharp 1080p Super AMOLED panel that has great viewing angles and is probably the best display you will see at this price point. The 60Hz refresh rate is lower than many other devices in this category, but those devices usually ship with an LCD screen.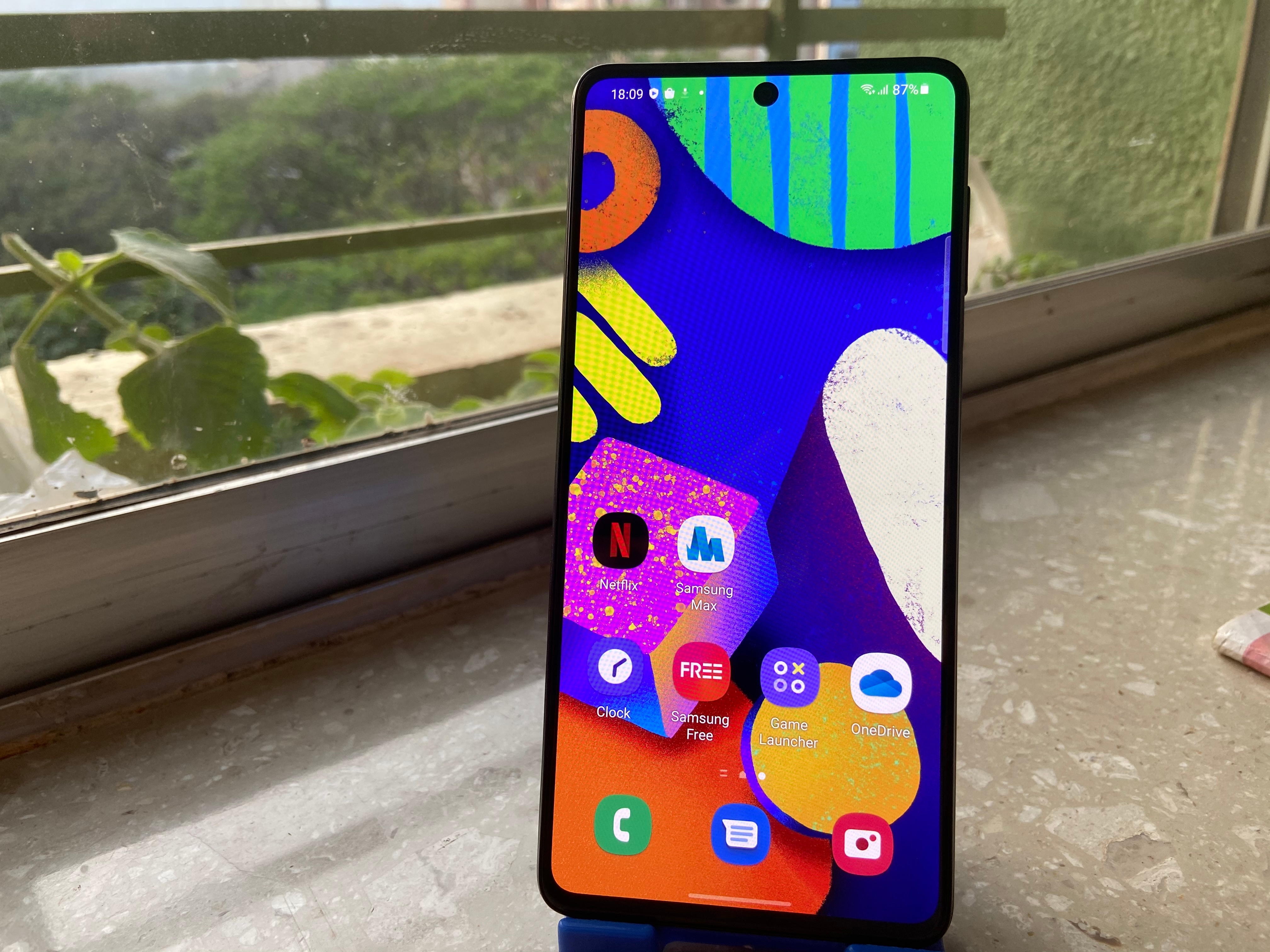 At 218 grams, this phone is certainly bulky, but not as much as you would expect considering it has a massive 7000mAh battery inside, possibly due to Samsung's "Glasstic" polycarbonate back. The back of the phone looks flashy and feels exactly like a mirror - it also attracts fingerprints and smudges just like one.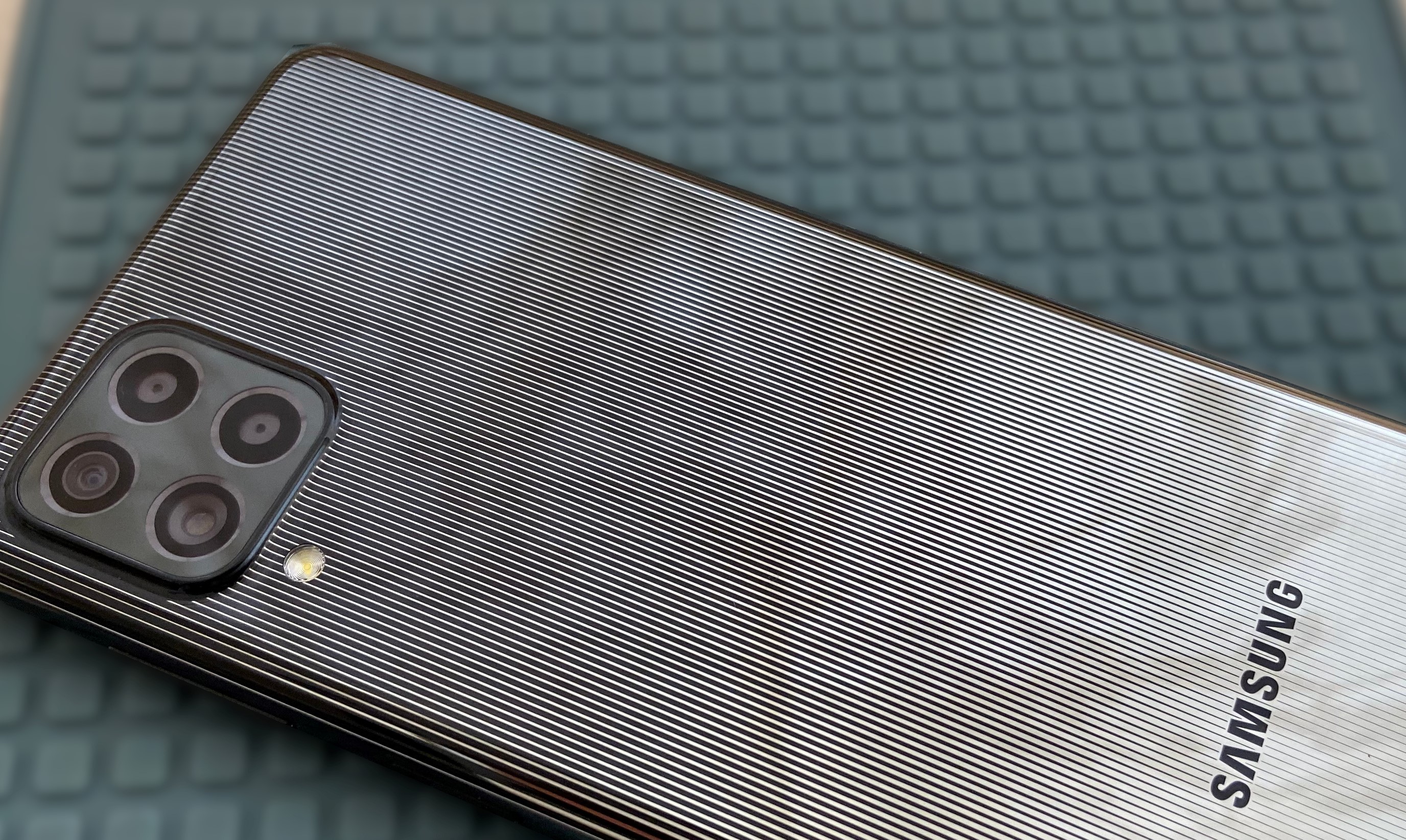 The buttons on the side have a very meaty, clicky feel when you press them. The fingerprint sensor on the Galaxy F62 is located on the power button and it is much faster than the A51 and the A71 or any recent smartphone with an in-display optical scanner. Samsung doesn't include a case in the box with the F62, but you should probably buy one to protect the plastic back and camera bump.
Camera
With a 64 MP primary shooter, a 12 MP ultrawide sensor, and two 5 MP macro and depth sensors, Samsung has used the same quad-camera setup from the Galaxy M51 and Galaxy A71. But because this device sports the Exynos 9825, the speed of taking photos is much faster than both the M51 and the Galaxy A71, that sport a Snapdragon 730G and 730 respectively.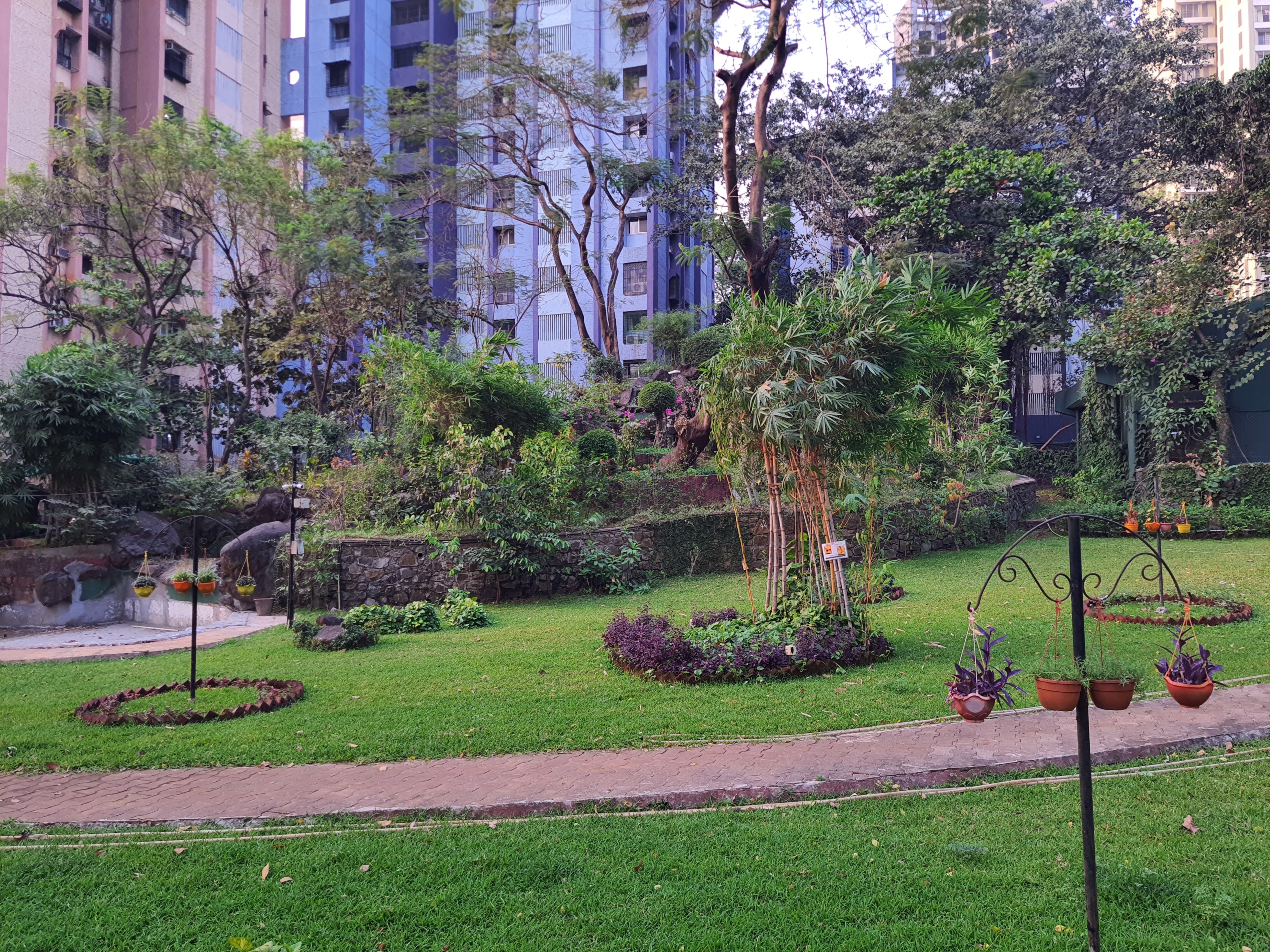 The Samsung Galaxy F62 takes good photos during the day, with the 64 MP main camera capturing good detail and the dynamic range is great. But this is also true for the Galaxy M51 and A71, which also takes similar images. In terms of image quality, the Galaxy F62 produces images that are slightly saturated and on the warmer side. You're still getting 16MP binned images, but the images are sharp and crisp. The ultrawide camera is also quite capable and your images won't look too different compared to the main camera in terms of colour and dynamic range.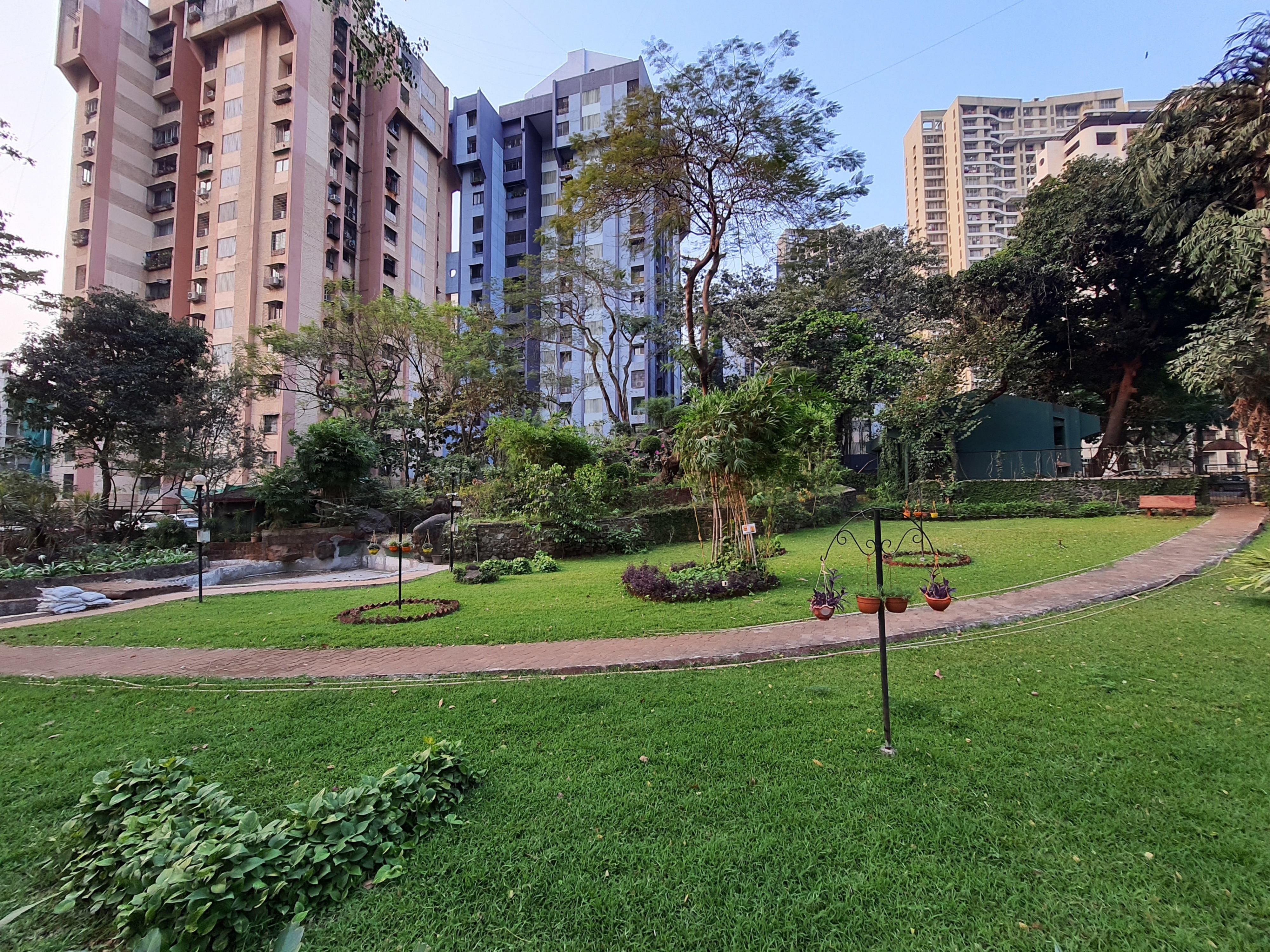 The macro camera on this device is a bit of a hit and miss because when it does work it takes some very crisp shots of the subject. But more often than not, you'll be tapping the screen quite a few times just to get the macro camera to focus and the whole experience could just be better overall, in our opinion. You also get Bixby Vision and AR Emoji, which are missing on its other budget offerings.
Using the Galaxy F62's camera will feel very familiar if you're coming from another Galaxy device running One UI, but new users will find the interface quite easy to use and packed with features. Samsung's camera does tend to return some punchy, vivid images compared to competing devices like the OnePlus Nord, but these are still some of the best images you can take, with the possible exception of the Mi 10i that was recently launched.
Performance
The Galaxy F62 ships with the 7nm octa-core Exynos 9825 processor, which runs two powerful Samsung cores, two Cortex A75 cores and four efficient A55 cores. This is the same processor that shipped on the Note 10 series, and it shows in day-to-day tasks like switching between cameras, editing photos or opening high-efficiency videos and so on. There are simply zero stutters and zero lags when using the phone.
It's when you open up your favourite games that the Galaxy F62 really shows what its capable of. On Asphalt 9, the game loads quickly, graphics and visuals are rendered flawlessly without any lag or stutter. However, after an hour of non-stop gaming on the phone, the phone became a little warm and the game began to stutter. It wasn't the game, however. The built-in gaming mode seemed to have throttled the phone and disabling it restored the smoothness immediately.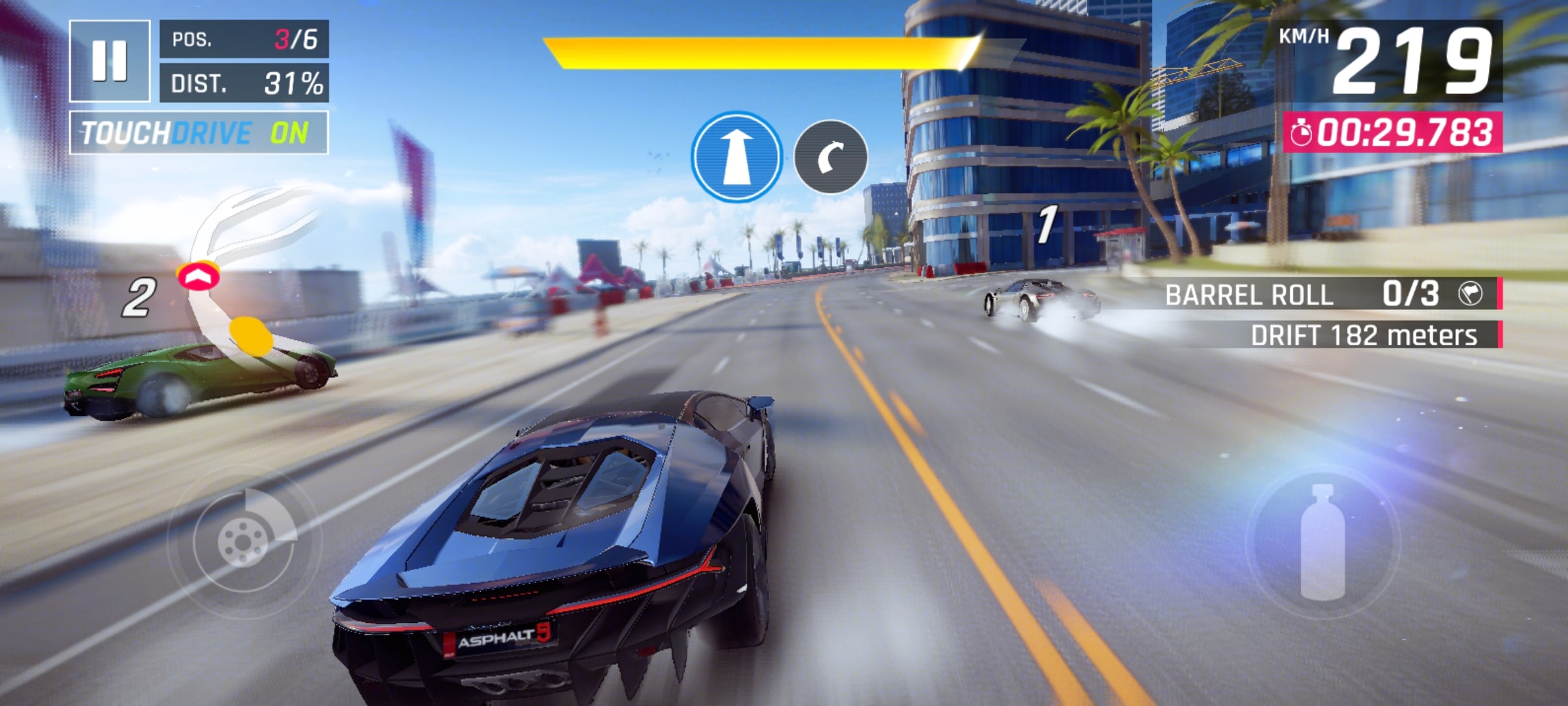 The battery life on the Galaxy F62 was the biggest surprise. Prior to the Samsung Galaxy F62, every mobile flagship processor has almost always offered up to a day's battery, at best. But this phone goes on and on - with around seven hours of gameplay over a single day, plus regular social media use, it was at two percent 38 hours after taking it off the charger.
Initially, it was hard not to be skeptical of the 7000 mAh battery and wonder why Samsung put such a large battery if not to make up for a power-intensive CPU, just like they included a 6000 mAh battery with the Exynos 9611 chipset on the Galaxy M series. But unlike the latter, the Exynos 9825 is efficient enough to ensure the phone lasts for two days on a full charge with moderate use.
Many might wonder if Samsung put in the 7000mAh battery because of a power-intensive Exynos 9825, just like they did with the 6000 mAh battery that accompanies many M series phones that shipped with the Exynos 9611. However this is simply not true, the Galaxy F62 lasts for over a day with extremely heavy use, such as a mix of gaming and video editing, and more than 36 hours with light use like occasionally checking social media. One can confidently take the phone out in the morning and have more than enough power after an entire days use, and even use the USB-C to USB-C cable to charge another device, effectively making all those power bank jokes a reality.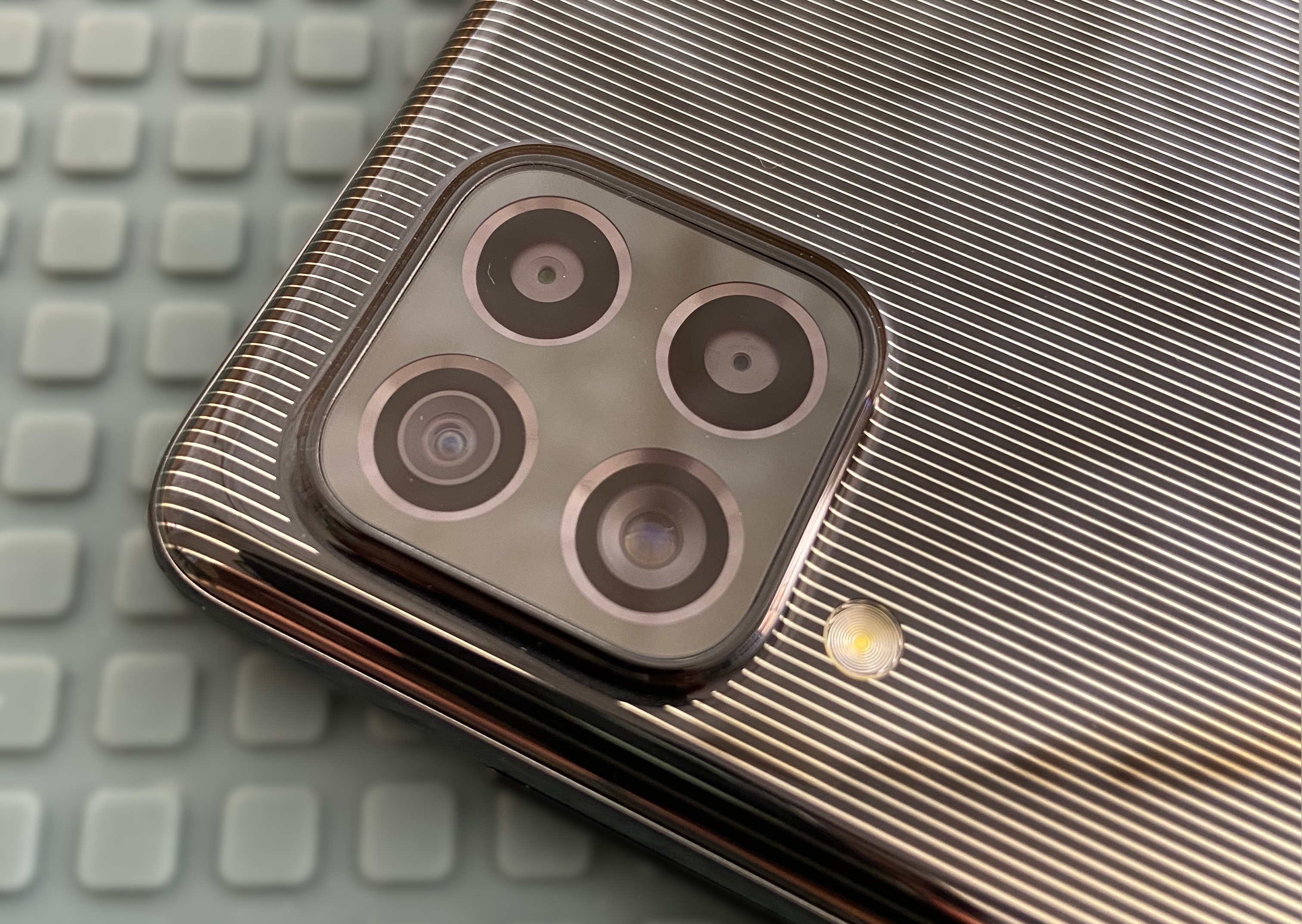 The device doesn't ship with 5G support, but at this price point and considering how far away we are from a proper working 5G network across the country, this phone has more than enough power under the hood for the next couple of years. It will also age much more gracefully than the other phones in this price segment because of its better processing capabilities and large RAM and storage capacity. Samsung still ships a lot of bloatware on this device that costs upwards of ₹20,000 which is frustrating. While you cannot remove apps like Netflix and Facebook - these can only be disabled, others like Moj, Chingari, ShareChat MX TakaTak, PhonePe and PaySense can be uninstalled.
Meanwhile, Samsung has shipped Android 11 on this phone, with One UI 3.1 out of the box. Instead of the more limited One UI Core, you get the full experience on this one - so S Pay works, Bixby also works (although most may not care) and so do Good Lock modules and Secure Folder. The software feels well optimised and there are no micro lags or stutters when switching apps or multitasking. Samsung hasn't specified how many updates the Galaxy F62 will get, but hopefully, it is three years of platform updates - just like the Galaxy A51 and A71.
Verdict
Samsung has priced the device at ₹23,999 which makes it easy to recommend over the Galaxy A71 and the M51 and even the OnePlus Nord, if performance and battery life is your main consideration. Sure, having 5G and a higher refresh rate would have been nice, but it feels like the Galaxy F62 has ticked off all the right boxes for a phone in this price range. If you want a device that offers performance better than the competition, decent camera quality, excellent battery life and fast software updates, then the Galaxy F62 is definitely worth considering at the current price.