Amazon Echo Dot, Echo Plus 2018 review: Improved sound and design with more powerful Alexa
The new Amazon Echo Dot delivers richer sound quality while the Echo Plus now has built-in smart home hub that lets you control other smarter devices in your home. Check out our review of Amazon's new Echo Dot and Echo Plus smart speakers.
Brand: Amazon
Product: Echo Dot, Echo Plus
Price: Echo Dot ( ₹4,499) and Echo Plus ( ₹14,999)
Rating 4/5
Amazon should be given credit for ushering in the era of smart home assistant or smart home speakers. Even though there are a bunch of options from Google, Apple and even Samsung, Amazon's smart home devices have remained on top. Since its first Echo device in 2015, Amazon smart speakers have come a long way, ranging from thousands of skills to more importantly optimising its voice assistant Alexa for different regions, especially India.
Prior to the new Amazon Echo Dot and Amazon Echo Plus, I have been using Amazon's older generation Echo Plus for roughly one year. The voice-enabled smart speaker has been my go-to device for quick firing songs I want to listen. And quite often, asking it for the latest news. Of course, Echo Plus is capable of doing lots more and supports wide range of third-party apps and products. But if you don't have lots of smart home devices like smart bulbs, you most probably end up using Alexa for mainly for music - which is not a negative.
While the last year's Amazon Echo Plus was an exceptional music streaming device, new Amazon Echo Dot and Amazon Echo Plus are equally smart and more powerful. Both the devices sport a new look, and have a design more in line with the contemporary smart speakers.
First up is the new Amazon Echo Dot. Featuring a fabric finish, Amazon Echo Dot is available in mainly three colours, Charcoal, Heather Gray, and Sandstone. The top of the circular disc features the familiar volume buttons, mute, and a multi purpose button. It has four microphone array for improved responsiveness. The concept of Echo Dot remains the same - deliver powerful sound with Alexa voice assistant at its core. The smaller form factor makes it a perfect accessory for your study room or bedroom.
What makes Echo Dot more interesting is that it has really richer sound along with louder music. The device can also be paired with external speakers, though Echo Dot is loud for its size. Along with Bluetooth support, it can be connected with 3.5mm headphone cable as well. ALSO READ: Amazon Echo Spot Review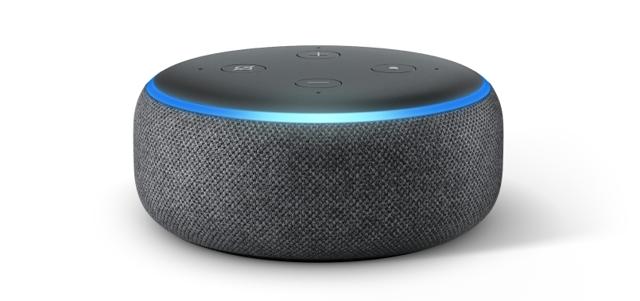 The new Amazon Echo Plus is more of a premium smart speaker with built-in smart hub. Gone is the long cylindrical body and comes in a more modern fabric design. It looks unchangingly similar Google's Home. The device has seven microphones for much better sound responsiveness. As compared to the predecessor, Echo Plus is way better in terms of sound quality. Under the hood, Amazon's new Echo Plus has Dolby-powered speaker with a 3-inch neodymium woofer. Another interesting highlight is that the device now lets you customise the sound equalizer through voice command. For instance, you can simply say "Alexa! increase bass to the maximum."
While Amazon Echo Dot and Amazon Echo Plus are great hardware, the USP remains the smart Alexa assistant under the hood. Alexa understands Indian accent very well. The content catalogue has amplified over the years and is now capable of pulling more content than ever before. In the case, you don't find content on the native player, you can always look them up on Saavn or any compatible third-party application. Type less, talk more: Tech firms want you to speak to your device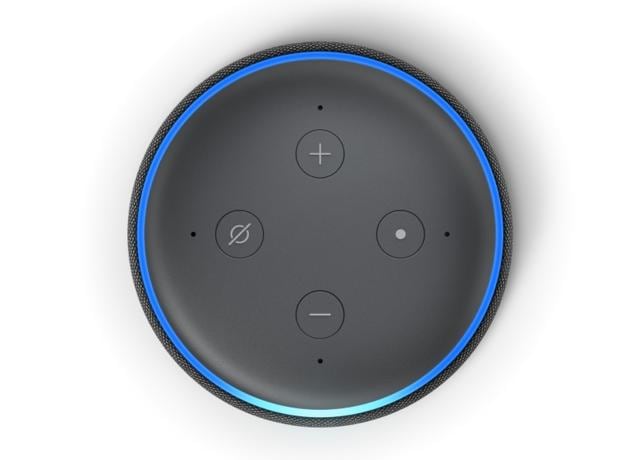 You can also create a multi-room setup to use multiple Amazon devices from your app or through voice commands. You need to simply say, Alexa, play xyz song "everywhere." Users can always customise this "everywhere" to the name they prefer.
Verdict
The Amazon Echo Dot and Amazon Echo Plus are among the best smart speakers in the market right now. If you have reluctant to use a voice-enabled smart speaker, start with Echo Dot. It's affordable and Alexa on-board performs almost all the tasks available on other premium Echo device. If you want better sound quality and don't mind paying extra, Amazon Echo Plus is worth trying out.