Apple Fitness Plus now has workouts designed specially for beginners, older and pregnant users
Working out from home is not the easiest and it needs tonnes of motivation. And for users with special requirements, like beginners, older people and those who are pregnant, it's a whole different challenge. Apple Fitness Plus now has workouts to cater to these groups as well.
16 Apr 2021, 02:34 PM IST
in news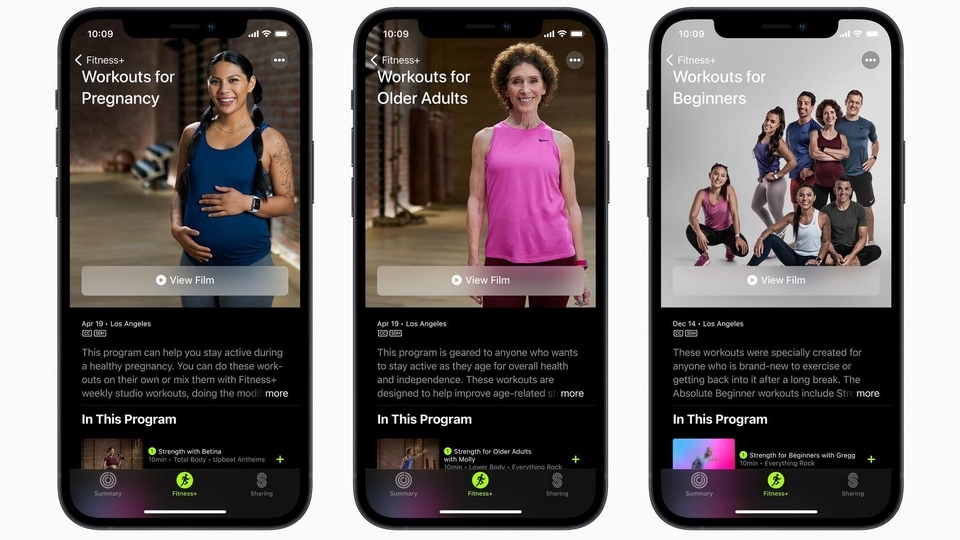 Apple is working on making workouts at home easier for its Fitness Plus users, even the ones with special requirements like older users, beginners, and those who are pregnant. The Apple Fitness Plus program, which's worth $9.99 per month, is now going to have workouts designed specifically for people with different requirements. "With more options for getting started, and staying active and healthy during pregnancy as well as at any age or fitness level, we hope even more people will be inspired to keep moving with our amazing team of passionate trainers," Jay Blahnik, Apple's senior director of fitness technologies, said in a press release.
First is the new "Workouts for Pregnancy" program that comes with 10 workouts that cover core, strength, and mindful cooldown categories. Each of these workouts is 10-mins long and has been designed to cater to pregnant users and there are also variations and suggestions to modify the exercises as the pregnancy progresses.
Then there are the "Workouts for Older Adults". There are eight workouts under this category designed for older users. These workouts have been designed to use light dumbbells or the user's body weight and also feature modifications to use chairs and walls as assistance as and when needed.
Finally, for beginners who are just starting out or are resuming workouts after a long break, Apple's Fitness Plus has added HIIT, low-impact yoga, and strength training programs to ease users into daily workouts.
Apple has also added a new "Time to Walk" episode on Apple Fitness Plus which has an Earth Day-themed program that features Jane Fonda. All these new workout programs and the new "Time to Walk" episode will be added to Apple Fitness Plus on Monday (April 19).