Apple Music 2020: WAP had the most-read lyrics, Dance Monkey was the most Shazamed song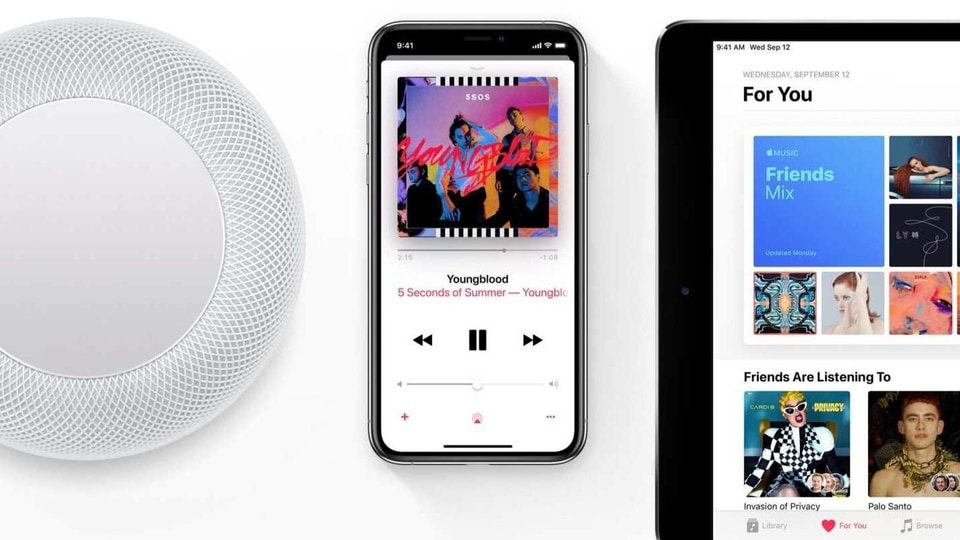 Apple Music wrapped 2020: Arijit was the top artist for India followed by The Weeknd and Post Malone.
This year is about to wrap up, thankfully and looking back it's been all about entertaining ourselves at home. Needless to say, music has been a big part of it all. Looking back at 2020, Apple Music has revealed the biggest songs and albums of the year with its Apple Music Top 100 charts.
This year, Apple has also shared a list of the most-read Lyrics, and the most Shazamed songs of 2020.
Top song of 2020:
The Box - Roddy Ricch
Top album of 2020:
Please Excuse Me for Being Antisocial - Roddy Ricch
Most-read lyrics of 2020:
WAP (feat. Megan Thee Stallion) - Cardi B
Top Shazamed song:
Dance Monkey - Tones And I
Also Read: How to use your iPhone to recognise a song
Turning the focus home, here are the top 10 artists for India on Apple Music
1. Arijit Singh
2. The Weeknd
3. Post Malone
4. Drake
5. Ed Sheeran
6. Maroon 5
7. Taylor Swift
8. Sidhu Moose Wala
9. Diljit Dosanjh
10. Eminem
Also Read: Want five months of Apple Music for free? Here's how you can get it
Roddy Ricch's debut studio album Please Excuse Me For Being Anti-Social stood put with "The Box" being the one standout track. Garnering 13.7 million plays worldwide in its debut week, "The Box" was an immediate standout on Apple Music's Rap Life playlist as well as the Apple Music Top 100 charts.
While "Blinding Lights" had the second most streams this year, it actually had the most listeners. Having reached the top 5 on the Apple Music Top 100 charts in 92 countries, including #1 in 62 countries, the song was one of the world's most listened to tracks of the year.
Tones And I with "Dance Monkey" was one of the big names for 2020. The song was the third most streamed song in 2020. The very first time the song was Shazamed in Dusseldorf, Germany was just the beginning. Shazam was asked "what is that song" an incredible 24.6 million times over this year. Rewriting Shazam's record books, the song is the most Shazamed track not only this year, but also of all time.
You can check out the full list of Top 100 Songs of 2020: Global, Top 100 2020: Most-Read Lyrics and the Top 100 2020: Shazam by clicking here, here and here.