Embarrassing! SpaceX reveals alarm rang out during Inspiration4 space flight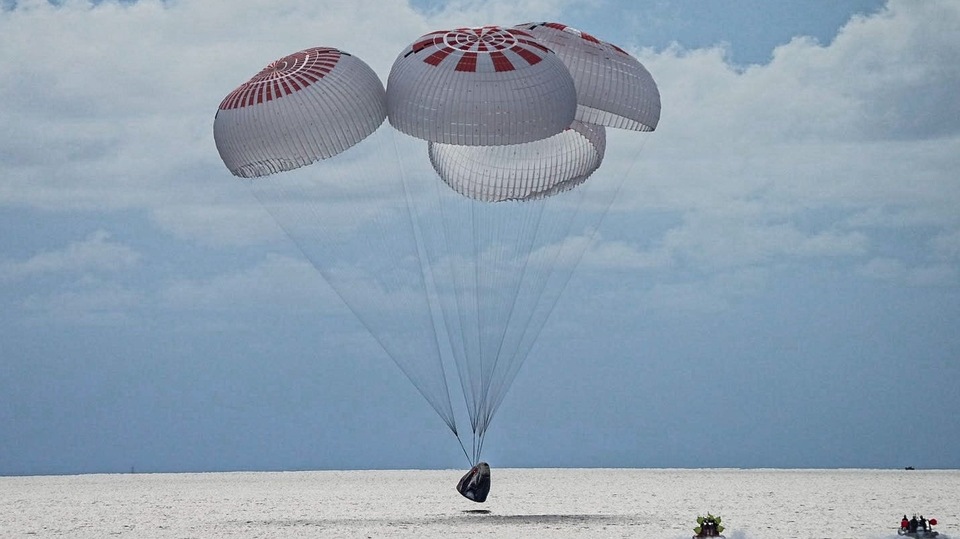 SpaceX flight was historic, but there was a malfunction on board Inspiration4 space flight that was as concerning as it was embarrassing.
SpaceX made history by sending amateurs into space on its Inspiration4 flight mission. It went higher than the space fights of both Amazon chief Jeff Bezos and Virgin Galactic chief Richard Branson on their respective spacecraft. On the SpaceX flight, one of the things that was hailed by its chief Elon Musk was that there was no trained, professional astronaut on it. All the people on the flight were civilians. It did raise worries for - what if something goes wrong? Could the civilians handle it since there was no astronaut? As it happened SpaceX has revealed there was an embarrassing problem that hit Inspiration4 space flight.
As per the SpaceX mission, 4 people were launched into space on a special Dragon capsule which provided a view of the sky and the Earth to them. The rockets used to boost the capsule into space are otherwise being used to send cargo to the International Space Station (ISS).
Also read: Looking for a smartphone? Check Mobile Finder here.
The SpaceX Inspiration4 mission lasted almost 3 days in orbit and that meant all those on board were provided food. And yes, there was also a toilet. As can be imagined, in a weightless environment, the Inspiration4 toilet had to be special and the crew members were trained about how to use it. An improperly working toilet or it being used in the wrong manner would mean the waste would spread across the spacecraft. The warning that did go off on SpaceX Inspiration4 mission was about this toilet.
The problem with the Inspiration4 toilet was a non-functioning fan. It was used for ensuring that the waste went to its allotted container on the spacecraft and nowhere else. The problem that occurred was not serious in nature and it did not endanger the health of the crew in any way. However, considering that there was nowhere else to go or anyone to turn to for help, the Inspiration4 toilet problem nevertheless, acquired a lot of importance.
Exactly what happened and how the problem was solved is still to be explained by SpaceX. Also, whether a professional astronaut's presence would have helped, or not, is still something that has to be revealed.