Essential Phone, developed by Android co- founder Andy Rubin, discontinued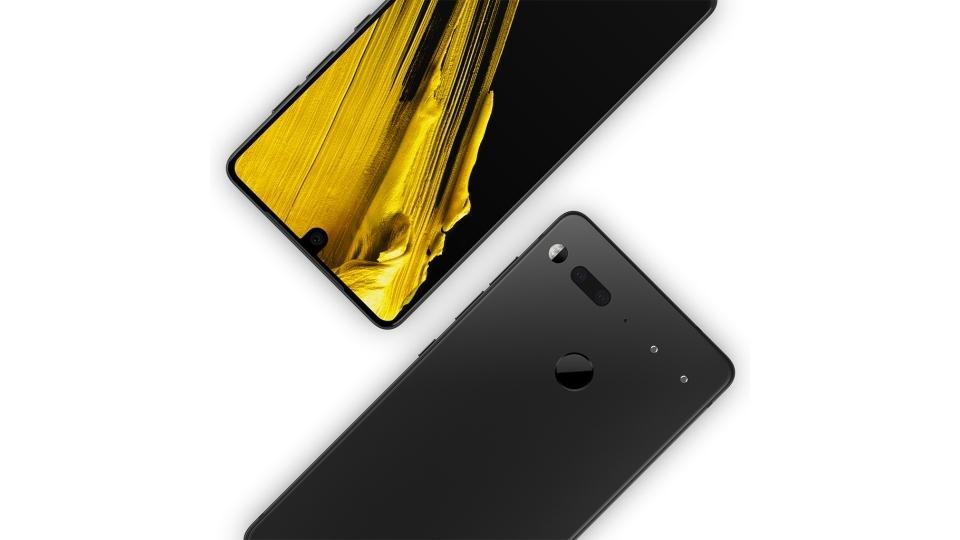 Essential Phone was one of the world's first phones to come with a notch display.
Essential Phone, the smartphone designed and developed by Android co-founder Andy Rubin, is finally dead. Launched in August, 2017, Essential Phone also known as PH-1 was one of the world's smartphone to come with a notch display - later made mainstream by Apple with iPhone X-series.
Essential Phone was listed as "out of stock" on the company's e-store last week. The smartphone has also disappeared from Amazon but some third-party retailers are still selling the smartphone. Essential confirmed that the company will no longer replenish the stocks.
"We are sold out of Essential Phone on essential.com and won't be adding any new inventory. We are now hard at work on our next mobile product and will continue to sell accessories and provide speedy software updates and customer support to our existing community," 9to5Google quoted the company as saying late on Friday.
Owners of the Essential Phone, however, will continue to receive security and firmware updates in future. Interestingly enough, the phone was rumoured to receive updates till Google's Android Q OS which is expected to roll out in 2020.
Rocky start of Essential Phone
Announced in 2016, Essential was backed by $300 million from several investors. Considered as one of the most ambitious startup of 2018, the company reportedly spent about $100 million on building first wave of its products.
Despite initial interest from the industry and consumers, Essential Phone failed to take off. The smartphone also struggled to sell because of various software bugs and steep price tag. The company quickly expanded into new markets but sales continued to be underwhelming. This led to lay off about 30% of its employees. The company then had about 120 employees.
Following the poor sales, Essential had to drop the plans for a successor to the Essential Phone. The company briefly dropped development of a home smart device which was supposed to compete with Amazon and Google. Earlier this year, Essential was rumoured to be planning to sell itself.
Scandals
Essential's brief journey in the consumer electronics space hasn't been not without controversies. Shortly after the release of its first phone, the company inadvertently leaked data of its customers. Extending apology to its customers, Rubin described the data leak as "humiliating" and that he was "personally responsible" for the error.
"…we made an error in our customer care function that resulted in personal information from approximately 70 customers being shared with a small group of other customers. We have disabled the misconfigured account and have taken steps internally to add safeguards against this happening again in the future," he wrote in a blog post.
Andy Rubin was back in news in October this year when a report in New York Times claimed that Google had handed him $90 million exit package despite a sexual misconduct allegation. The report also said that Rubin was granted "a stock grant worth $150 million" by Google before his exit in 2014. Rubin, however, dismissed the report saying it had "numerous inaccuracies" and "wild exaggerations."
ALSO READ: Android creator Andy Rubin is building an AI phone that texts people for you
(with inputs from IANS)