Here are the top value-for-money external hard drives
Planning to buy a new external hard drive? Here are some of the best ones.
12 Jul 2020, 03:46 PM IST
in news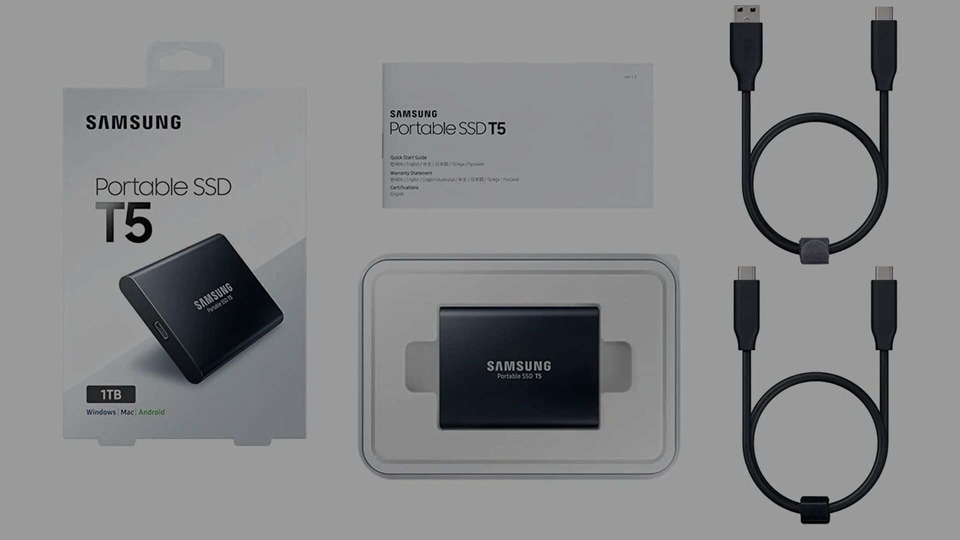 Are you running out of storage space on your system? Do you want to transfer important files to a safer place from your mobile phone? If yes, then you need to get yourself an external hard drive that will provide you with the extra space you need. With the availability of a wide range from different brands in varying storage capacities, it gets difficult to pick the best one. So, here is a list of some amazing external hard drives that offer immediate storage space...
Software Compatibility
When it comes to buying gadgets, devices and other accessories, Samsung is among the top brands to consider. And, T5 External Hard Drive is proof of the quality offered by it. The hard drive comes in a slim, compact design and has aluminium finishes from top to bottom. It is highly compatible with various Mac OS X 10.9 (Mavericks), Windows 7, Android 4.4 (KitKat) and other devices. Featuring the USB 3.1 Gen 2 interface and V-Nand flash memory, it transfers data at a 540 MB/s speed. Besides, it has an optional password feature for added security.
Automatic Backup Software
Western Digital's My Password External Hard Drive with 1TB space is among the best products on the list. It is equipped with WD Discovery software that enables to connect with various social media networks and share photos, videos and other documents with ease. This hard drive features automatic backup software to ensure that the data does not get lost over a period. In addition to this, it has built-in 256-bit AES hardware encryption to secure files.
Minimalist metal enclosure
With 1TB storage capacity and high system compatibility, the Backup Plus Slim hard drive by Seagate is one of the best products on the list. It comes in an attractive compact design with a polished aluminium enclosure. This hard drive offers consistent performance when connected to Windows and Mac devices with USB 3.0 or USB 2.0 ports. Also, it transfers data at a speed of 120MB/s. The advanced backup feature in the drive facilitates file back up with a single click or automatically on a daily, weekly or monthly basis.
Aluminium Enclosure
Powered by Western Digital, the black-coloured External Hard Drive comes with 1TB storage capacity in a small, lightweight and compact design, which makes it easy to carry. The drive is made of durable and shock-resistant material for ensuring long-term reliability and protection.
It allows you to transfer files at an extremely high speed when connected to USB 2.0 and USB 3.0 ports. Also, it is highly compatible with PC, Unix and Mac devices.
At Hindustan Times, we help you stay up-to-date with latest trends and products. Hindustan Times has affiliate partnership, so we may get a part of the revenue when you make a purchase.