New Apple iPad Pro 11-inch, 12.9-inch get Wi-Fi 6 support before MacBooks: Here's what it indicates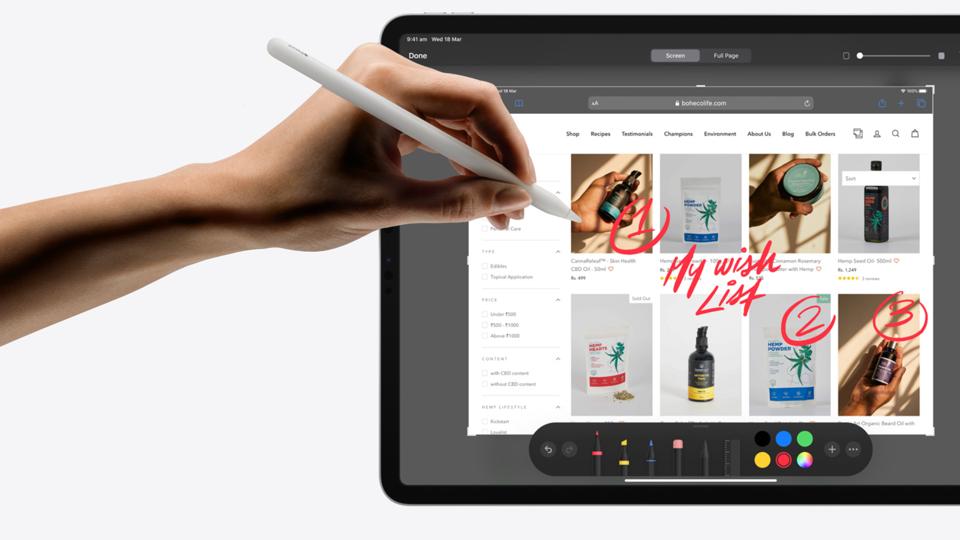 Apple's latest iPad Pro series come with support for Wi-Fi 6. We last saw the support of Wi-Fi 6 connectivity in the iPhone 11 series.
Apple has just introduced its 2020 versions of iPad Pro 11-inch and 12.9-inch tablets alongside the new version of the MacBook Air. Although the new tablets come with several upgrades, users might have missed the mention of 'Wi-Fi 6' in the specification list. Why is it worth talking about? That's because it is the third Apple device in the entire list of devices to support W-Fi 6 tech and first ever in the iPad lineup itself. We last saw the support of Wi-Fi 6 connectivity in the iPhone 11 series. Even the new MacBook Air announced by the firm doesn't support it.
With the inclusion of Wi-Fi 6 support in the new iPad Pro models, Apple's push to portray iPad Pro lineup as a laptop replacement is evidently clear. And now that we have seen this connectivity reaching both iPhones and iPads, it won't be surprising to see it coming in next-gen MacBook Pro laptops.
What is Wi-Fi 6?
As a refresher, Wi-Fi 6 was introduced last year and is aimed to make web-based application multi-tasking easier along with a speed boost and better experience when multiple devices are connected to a single network. You already have OEMs developing Wi-Fi 6 routers and selling it in different parts of the world. And with the growing number of devices in office spaces and homes, Wi-Fi 6 seems nothing but inevitable.
You do get Wi-Fi 6 supporting routers in India by brands like Netgear, Asus and more but those are still priced on the higher side of the spectrum.
Also read: Apple to roll out iOS 13.4, iPadOS 13.4 update on March 24 for iPhones and iPads