Qualcomm Snapdragon Sound announced with an aim to "redefine wireless audio"
As the company describes it, Qualcomm Snapdragon Sound is an "optimised chain of audio innovations and software designed to provide seamless, immersive audio".
04 Mar 2021, 09:30 PM IST
in news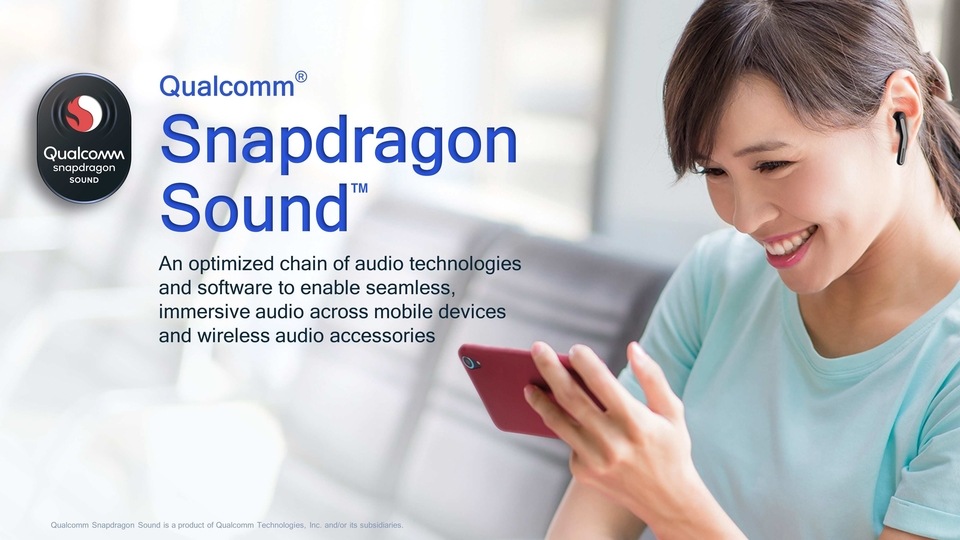 Qualcomm has announced Qualcomm Snapdragon Sound which, as the company describes, is technology that comprises of optimised chain of audio innovations and software designed for "seamless, immersive audio" across devices like smartphones, wireless earbuds and headsets.
And to potentially showcase what Snapdragon Sound can do, Amazon Music and Qualcomm Technologies has announced a curated Snapdragon Sound Playlist.
"The human ear is highly sensitive to glitches, latencies and other challenges which commonly occur when streaming music, video conferencing, or gaming over wireless connections. By focusing end-to-end, we are looking to deliver innovations to solve common consumer pain-points across virtually all audio interaction points," said James Chapman, vice president and general manager, Voice, Music and Wearables, Qualcomm Technologies International, Ltd.
There are many ways in which sound quality gets disrupted between users and devices. Also, how devices connect with each other, dropouts, glitches, poor audio compression and breaks in connectivity etc, all can contribute towards unsatisfactory listening experiences.
Snapdragon Sound works on optimising interactions between Qualcomm technology stacks to try and deliver a seamless experience that supports high-resolution 24-bit 96kHz audio, ultra-low latency, improved pairing and clearer voice quality.
To solve end-to-end latency issues, Snapdragon Sound supports bluetooth latencies as low as 89 milliseconds and it also incorporates the Qualcomm Aqstic DAC, designed to support formats of up to 384kHz 32-bit PCM and DSD with ultra-low THD+N.
The key components of Snapdragon Sound include:
- Qualcomm Snapdragon 8-series mobile platforms
- Qualcomm FastConnect 6900 mobile connectivity system
- Qualcomm QCC514x, QCC515x and QCC3056 series Bluetooth Audio SoCs
- Qualcomm Active Noise Cancelling (ANC) technology
- Qualcomm aptX Adaptive(tm), 24-bit 96kHz and 89ms latency
- Qualcomm aptX Voice super wideband voice
- Qualcomm Aqstic audio codec and smart speaker amplifier WCD938x and WSA883x)
- Qualcomm Audio and Voice Communication Suite
Xiaomi and Audio Technica are going to be the first two companies integrating Snapdragon Sound into their devices is Xiaomi and Audio-Technica. And devices with Snapdragon Sound are scheduled to come in by later this year.
Devices supporting Snapdragon Sound are expected to be available later this year.